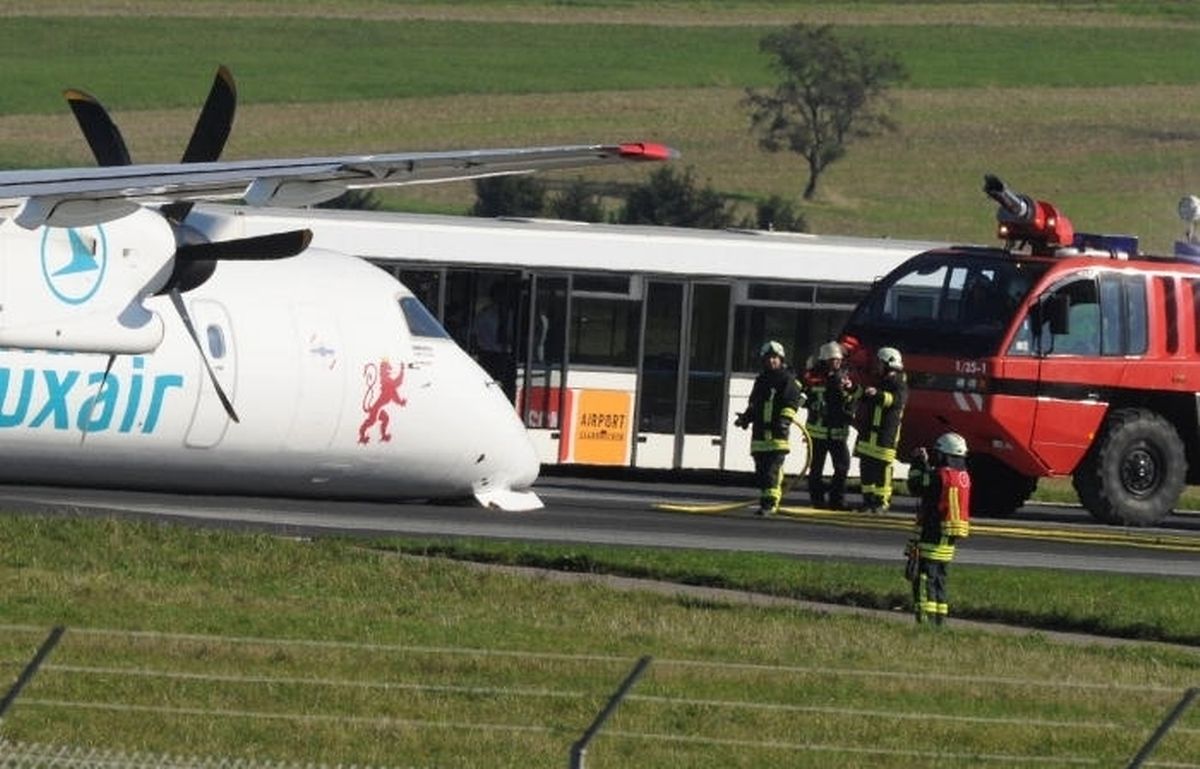 (NG/VB) The damages to the Bombardier Q400 airliner, which made an emergency landing in Saarbrücken on September 30, have been confirmed as too serious to be repaired. Instead, the Bombardier will be replaced by a new aircraft.
As Luxair spokesman Jean Lasar put it, management made a trade-off between the repair and purchase of a new aircraft. "In this case, the cost factor was an important aspect of the decision," said Lasar. The damage to the Bombardier Q400 emerged through an investigation adopted shortly after the accident. According to Lasar, "The aircraft skidded at high speed on its hull across the tarmac. The entire lower part was severely damaged, "Lasar said.
The Luxair spokesman did not specify the amount of the costs involved,however, saying, "Of course, we are insured against such events."
The co-pilot is accused of having retracted the landing gear too early and was removed from flight service, transferred to another department of Luxair.
Do not miss the news - sign up to receive the wort.lu newsletter in English delivered to your inbox six days a week.