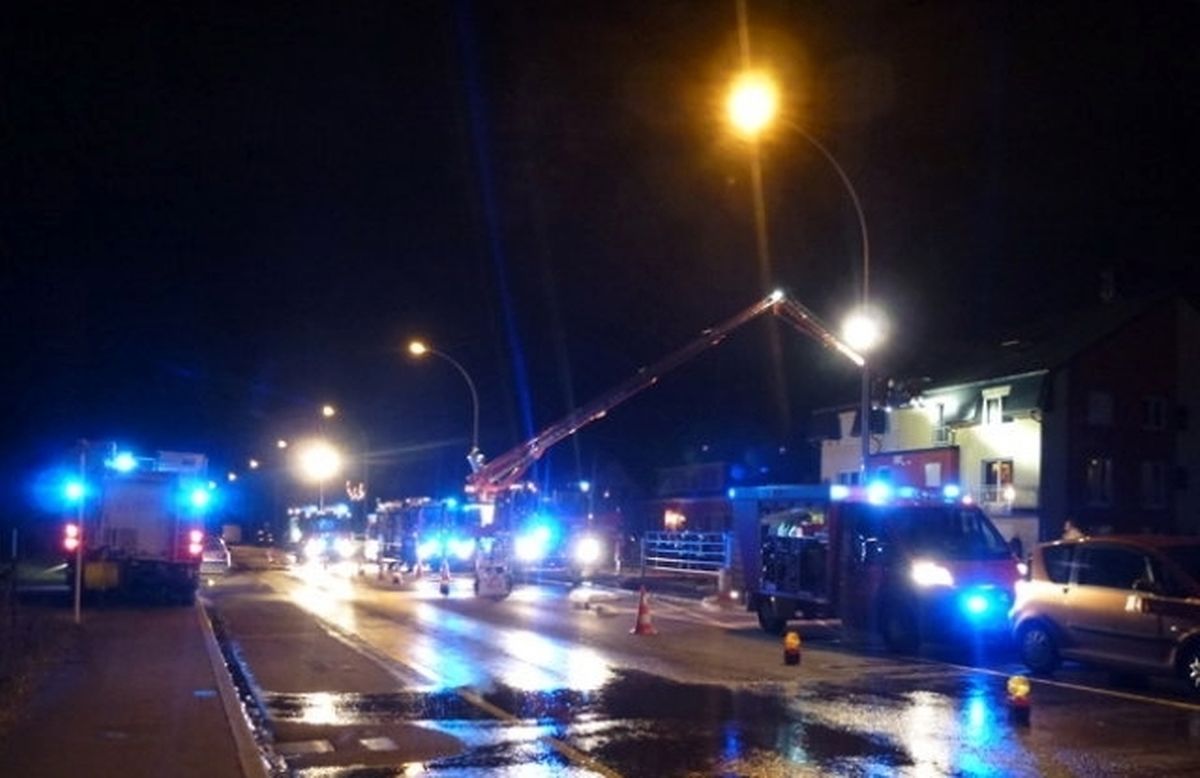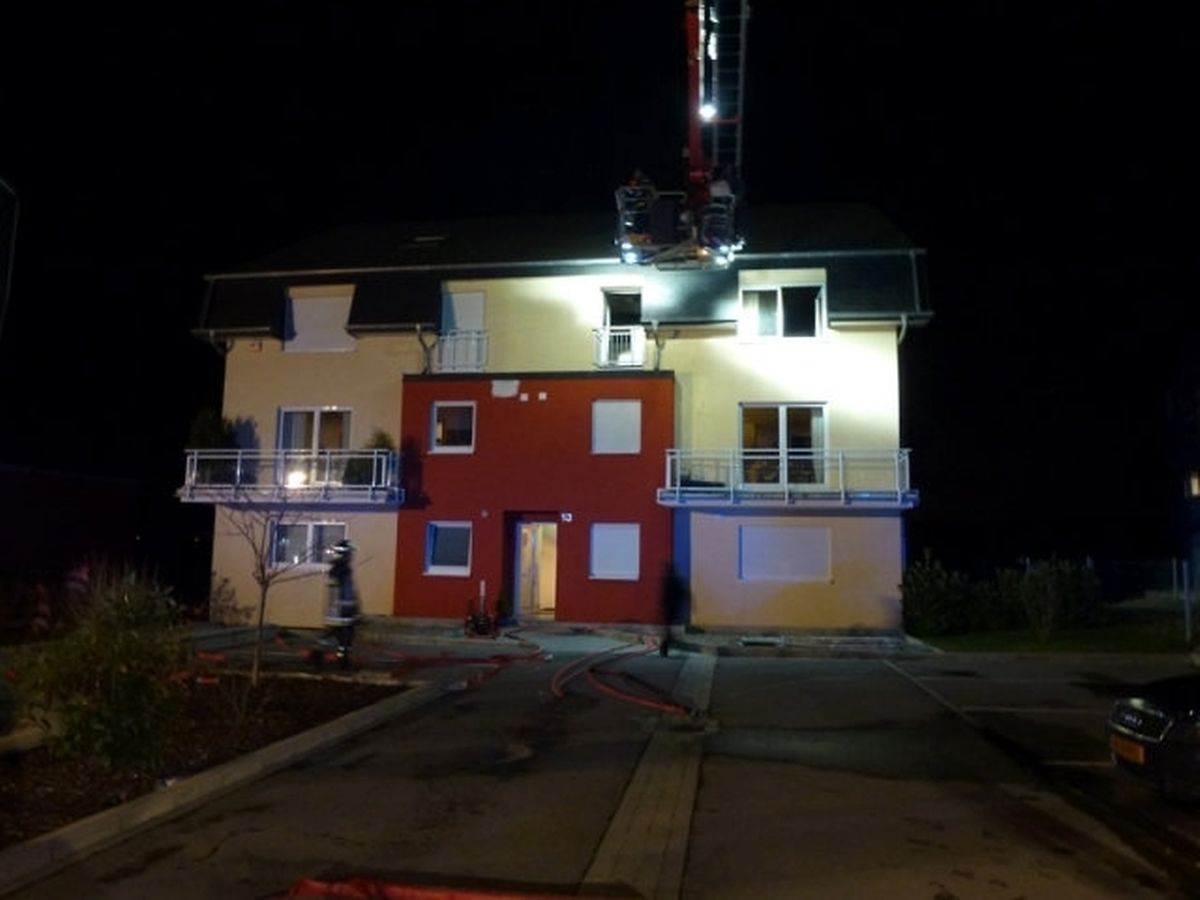 (ADW) Fire broke out in an apartment building in Hellange on Wednesday night, injuring one person.
It was just after 8pm when the blaze was reported emanating from the second floor of an apartment block in Hellange. According to Bettembourg's Civil Protection services, one person was injured in the fire. However, no further details relating to the injuries or the person's condition have been released.
Frisange, Aspelt and Bettembourg firefighters quickly brought the blaze under control
Due to the large deployment of firefighters and other emergency services the road, a well used thoroughfare for transit traffic, became congested and traffic jams built up in both directions.