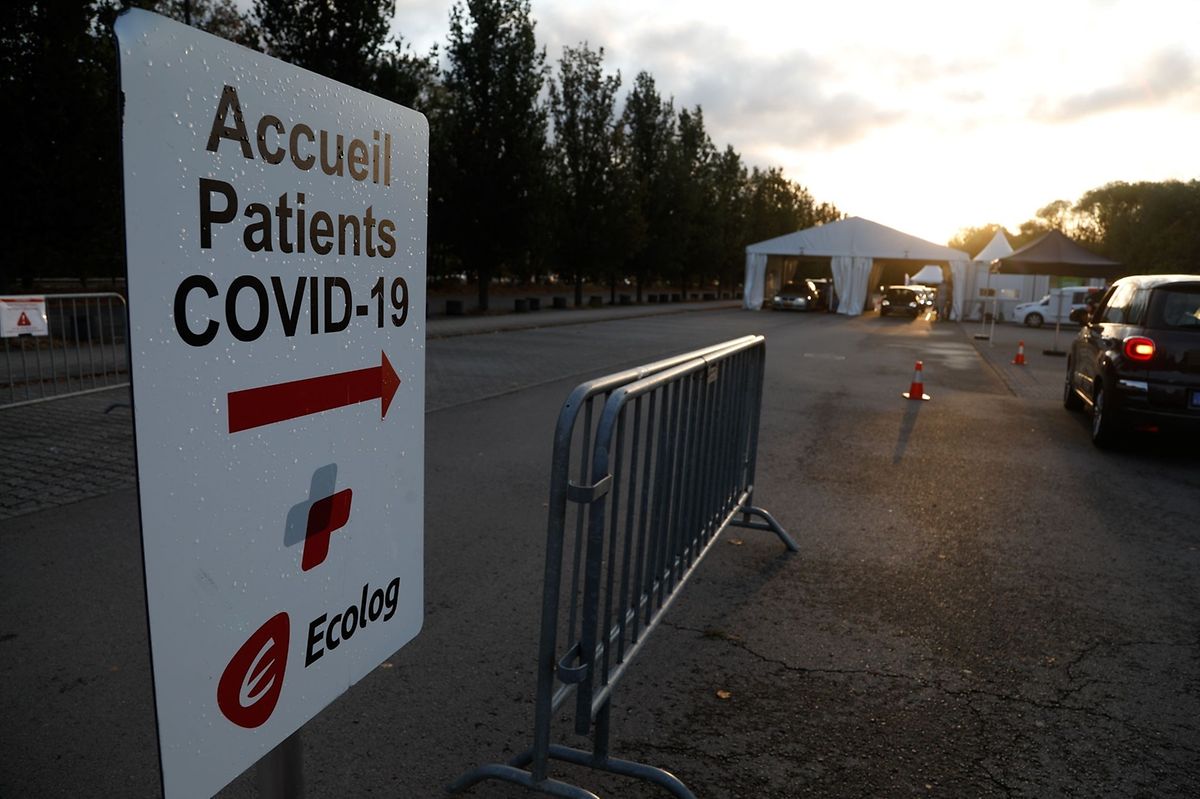 Covid testing station in Hollerich, in the south of Luxembourg City Photo: Anouk Antony
Luxembourg announced five more deaths and 625 new Covid-19 infections on Thursday, in a sign that recent restrictions have not yet started to translate into a significant decrease of the coronavirus in the country.
As in most previous days, the daily infection figure is above the 500-threshold that led Prime Minister Xavier Bettel to reinstate a partial lockdown last month.
Deaths are also steadily climbing, with the second wave now taking more lives than the first one, which led to a full lockdown.
However, the number of active infections, which does not include cross-border workers, is very slowly going down. Recent wastewater data also hint at a slow decline of the virus as well.
Currently, 201 virus patients are in hospital, 41 of which are in intensive care, a figure that is more or less in line with previous days.
The virus's current effective reproduction rate is at 1.05, meaning that the disease is spreading in society, as 100 people pass the virus on to another 105 people on average.
Prime Minister Xavier Bettel is set to give an update to the press on the government's work at 1500 hrs on Friday, although it is unclear whether what he will say is related to the Covid-19 pandemic.
---
The Luxembourg Times has a brand-new LinkedIn page, follow us here! Get the Luxembourg Times delivered to your inbox twice a day. Sign up for your free newsletters here.