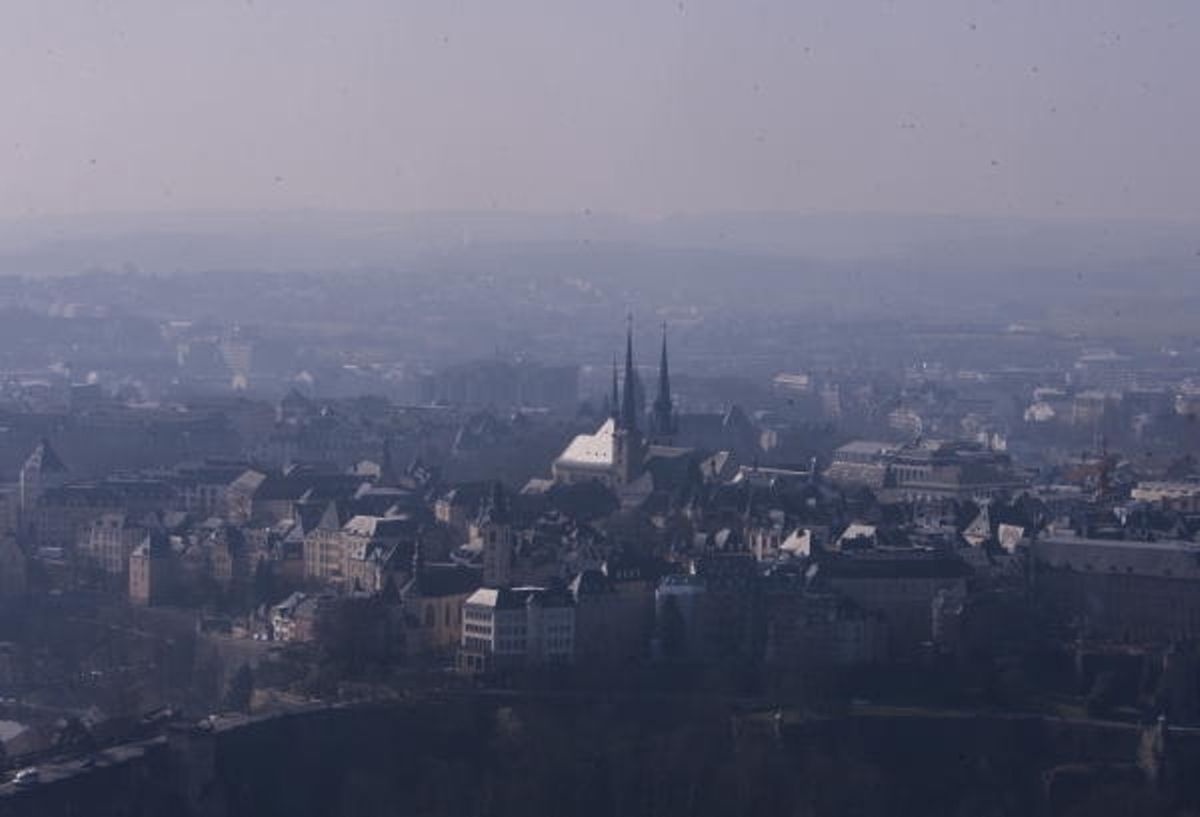 A haze over Luxembourg City (LT Archive)
Luxembourg is experiencing high levels of air pollution, the Environment Ministry warned on Saturday.

It recommended anyone suffering from cardiovascular diseases, heart or respiratory problems, asthma, or with an immunodeficiency, should stay indoors or avoid any prolonged outdoor activities.

On Friday, the daily threshold for fine dust in the air was exceeded in two locations, with a level of 54 micrograms per cubic metre of air recorded at Esch-sur-Alzette and in Luxembourg City's Bonnevoie neighbourhood.

In the south of the country there is a risk the threshold of of 50 micrograms per cubic metre will be breached again on Saturday.

The government said while pollution levels are expected to be less concentrated on Sunday, there is still a risk in the extreme south of Luxembourg.
All members of the public should take public transport, car-share, and avoid the use of open fires, it said.

It is also forbidden to burn waste in the open air, the Ministry said, because this creates the fine dust pollution.