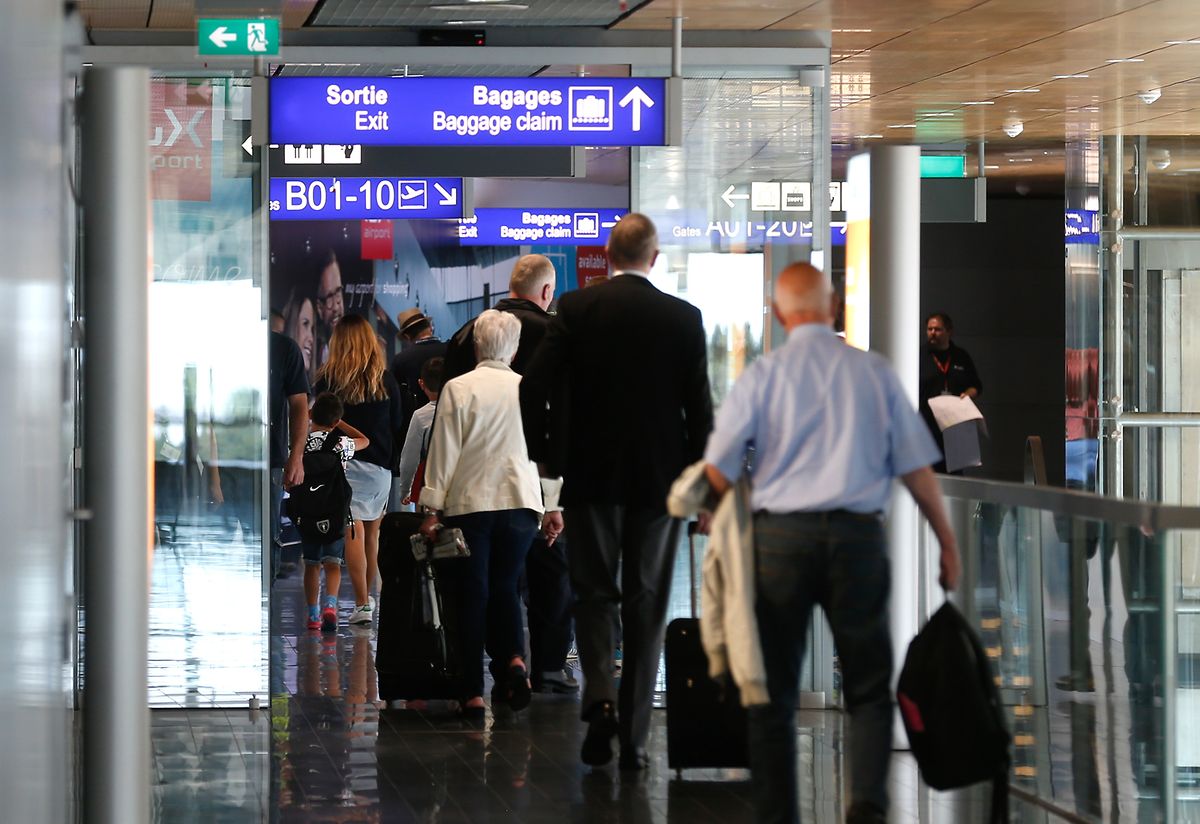 Passengers at Luxembourg Airport's Terminal B (photo: Chris Karaba)
Passenger traffic at Luxembourg Airport increased substantially in February, more than three times the EU average, according to an ACI Europe air traffic report.
While the EU average growth of air passengers was 5.2%, Luxembourg recorded an increase of 16.1%, a result that "significantly outperformed this average", the report says.
Finland also saw passenger increase in February, as Helsinki grew by 11.9%.
All other EU airports that recorded "significant" growth were in the south or east of Europe, with the highest overall being Malta at 17.9%.
It was not all positive news for Europe, however, as Germany and the UK recorded a drop of passengers for February at several airports, due mostly to the demise of Air Berlin and Monarch Airways.
Dusseldorf dropped by 7.4% and Berlin TXL 8.2%, while Birmingham fell by 5.5%.
The top five European airports – Amsterdam, Frankfurt, Paris CDG, Istanbul-Atatürk and London-Heathrow – all reported increases but nowhere near the levels of smaller airports such as Luxembourg.