Luxembourg is preparing for a cold snap this November – but not because of the weather. The Grand-Duchy is bracing for a political chill, carried on the wind from Brussels, as Britain negotiates its exit from the European Union (EU).
Luxembourg, home to trillions of euros in financial assets, may well benefit from companies relocating to the Continent as a result of the Brexit vote. Yet, with Britain's exit from the EU, the Grand-Duchy also stands to lose a key ally when it comes to light-touch, free-market regulation.
On issues like financial regulation and tax, the impact is already being felt. There are signs a Britain-less EU has already begun to prioritise issues that run counter to Luxembourg's interests. This raises questions about which EU countries Luxembourg can now rely on, and whether its concerns are divorcing from those of its more sizeable European neighbours.
An 'attack' on Luxembourg
Policymakers are starting to discuss what it means for the Grand-Duchy, while Luxembourg finance minister Pierre Gramegna has admitted he is wary of Brexit's "regulatory" impact. Back in September, at the Association of the Luxembourg Fund Industry's annual conference, he warned that Brexit was a regulation issue for financial services and pledged to "defend" the Luxembourg fund industry.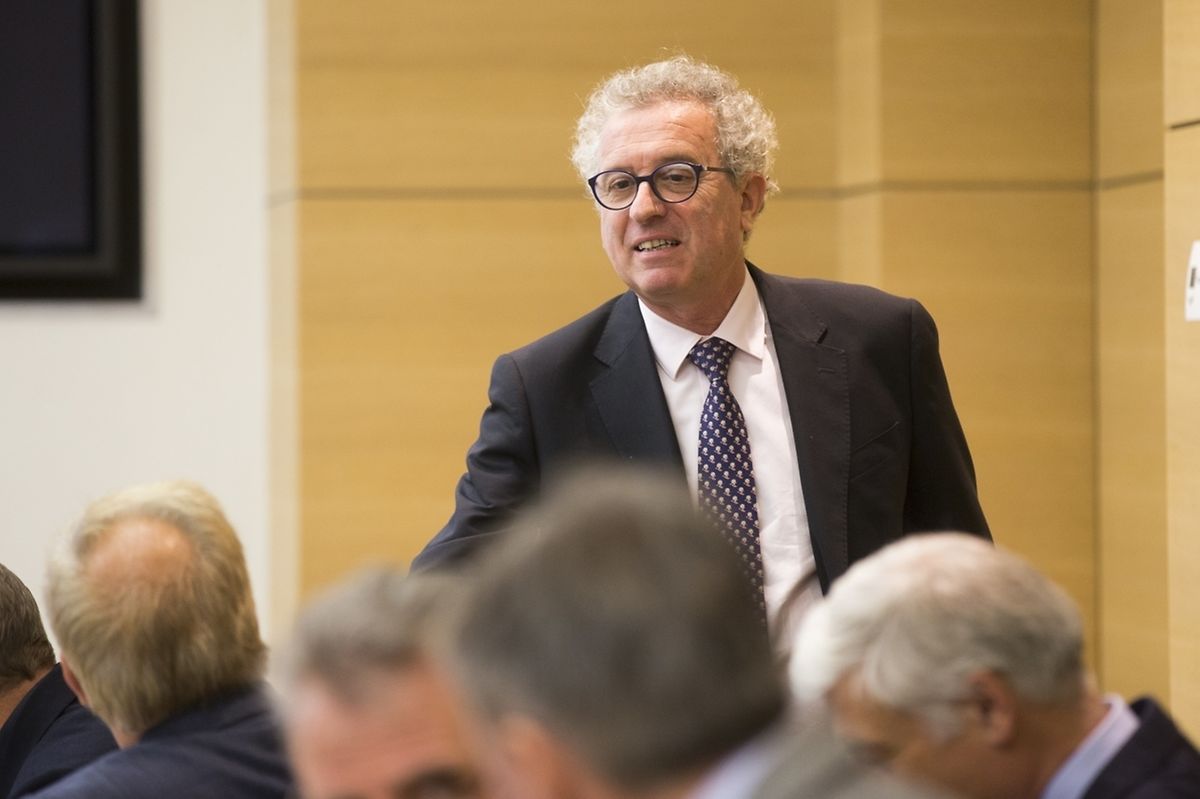 "You can count on the Luxembourg government and finance minister to defend as far as possible all the good elements, all the assets, all the experience we have gathered over 30 years here in Luxembourg in the investment fund industry," he said.
The very next day, the European Commission unveiled a proposal to expand the reach of the European Securities and Markets Authority (ESMA), an EU financial watchdog, giving it more power over cross-border finance.
Such a move would increase oversight of European-based fund managers' use of 'delegation', where certain activities such as investment management are outsourced to third countries outside the EU – which, after 2019, will include the UK. It would also put a standard practice in Luxembourg at risk.
The proposal to enhance the powers of the Paris-based regulator has been described as a French "power grab" in Luxembourg and could set the tone for looming battles ahead. Gramegna, addressing parliamentarians in October, said the Commission proposal was an "attack" on Luxembourg's financial centre, underscoring the political dynamics at play.
The importance of early intervention
The political desire to integrate EU financial markets, as the UK negotiates its exit, is certainly picking up pace. "The UK is a significant member of the European Union, and its departure changes the dynamics of the EU," says Nicolas Véron, senior fellow at Brussels-based economic think tank Bruegel. "It makes the eurozone more dominant, especially in financial and economic affairs."
Véron says the UK's position has been that financial supervision should remain largely at the national level, which carries weight because of London's financial clout. "Once it's removed, there is a sort of remorseless logic, if you want to use the words of [former UK chancellor] George Osborne, to supervisory integration in the single market," he says.
This push towards greater financial integration is driving policy, he says, rather than the interests of larger countries like France. "The direction of travel is an increase in intra-EU, or, to be precise, intra-single market integration – and something that goes with that is a more consistent and perhaps authoritative enforcement of regulations within the single market," Véron says, adding that further financial-market integration could be in Luxembourg's interest as a finance hub.
The direction of travel is an increase in intra-EU, or, to be precise, intra-single market integration
Yet Luxembourg is adamant ESMA should not have more power. The government has vowed to fight the proposal, which is now headed to the European Parliament and Council. A spokesman for the Finance Ministry said in September that other member states shared Luxembourg's concerns and that changes to the text were still possible.
Achieving these changes, however, will prove difficult, according to Steffen Hurka, assistant professor at the Geschwister-Scholl-Institute of Political Science at the Ludwig-Maximilians-University Munich and an expert on the European Parliament.
In general, it is best to influence a Commission proposal at the earliest possible stage at the committee, he says, when individual MEPs can still submit amendments. Once the bill moves to the plenary level, the thresholds for introducing amendments are much higher.
"Given Luxembourg's very small European Parliament delegation, it is important for them to intervene early," he says.
The ESMA proposal is likely to go before the economic and monetary affairs committee, where no Luxembourg MEP holds a full membership. Yet Hurka points out that the European Parliament typically decides on the basis of party lines rather than national ones, with coalitions being built on a case-by-case basis. This means the stance of individual party groups will play a significant role.
"I consider it rather unlikely that the European Parliament will dismiss the Commission proposal as a whole," he says. "History has shown that the end result of inter-institutional negotiations is very often a compromise."
Tax: A 'little bit far-fetched'
It's not just financial regulation where Luxembourg is facing a change of mood. European-wide tax changes could have serious implications for its economic model. Growing political momentum to increase taxes on digital companies, the Commission's €250m bill for Amazon and crackdown on "state aid" and the proposal to remove a single country's veto on tax matters could all also have significant repercussions.
Luxembourg prime minister Xavier Bettel recently won a major political victory on digital tax at a council summit. Bettel, along with his Irish counterpart Leo Varadkar, argued against an EU-only solution, preferring an international approach that would create a "level playing field" globally. He secured a reference to the OECD in written conclusions from the summit.
The language on the OECD represents a blow to French president Emmanuel Macron, who had been pushing for an EU solution – although the Commission is still moving forward with its own tax proposal in 2018.
Bettel and Macron may be part of the "younger generation" of political leaders, but they clearly remain at odds on digital taxation. An effort to tax digital giants' revenues, which Luxembourg opposed, was led by four of the largest countries in the bloc – France, Germany, Spain and Italy.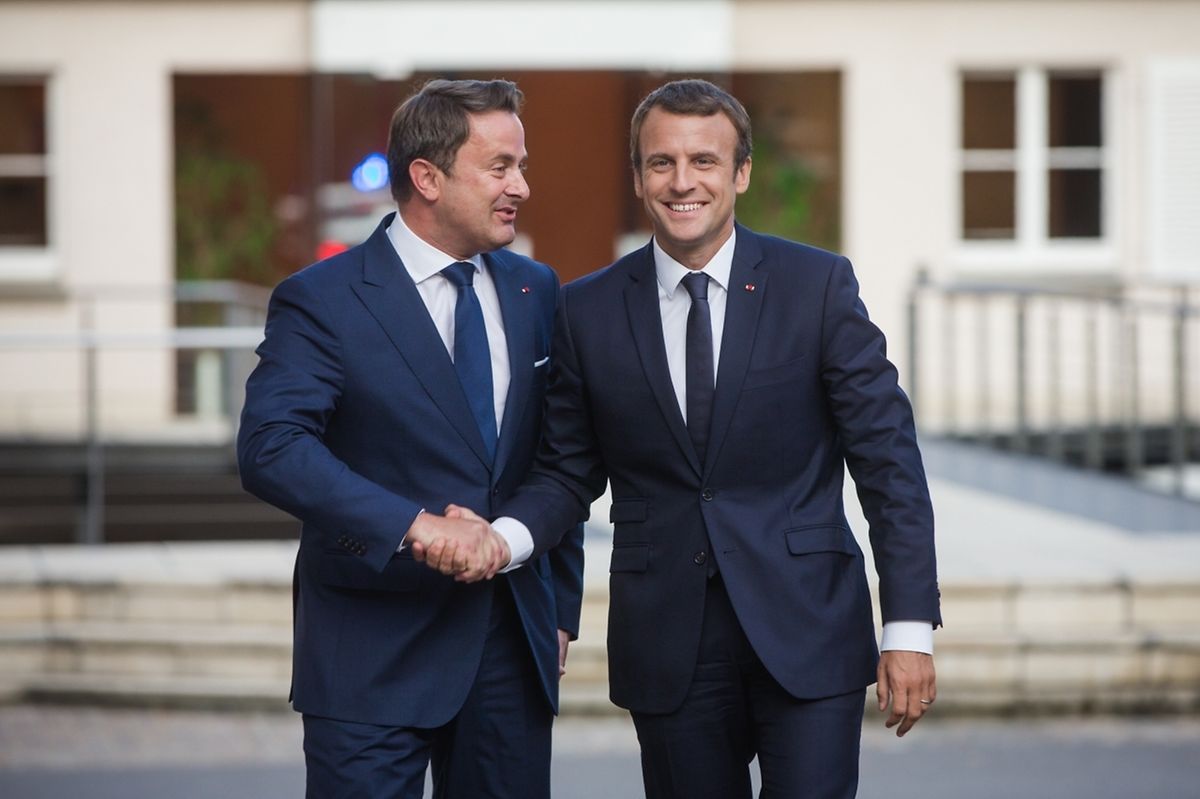 "The idea of taxing revenue," says William Echikson, associate senior research fellow and head of digital forum at the Centre for European Policy Studies, "seems a little bit far-fetched to me, so I assume, like with all tax matters in Europe, it will be quite a challenge to find an agreement. But, if you were going to ask me in 10 years, 'will we have the same tax regime for digital companies?' I would say no."
Luxembourg often strikes an informal alliance with the Nordics or other Benelux countries on issues surrounding the internet, he adds, while the big four – Germany, France, Italy, and Spain – are traditionally more sceptical of its innovations. "Brexit means simply that the anti-regulation camp, or the 'be careful' camp of putting too many rules and restrictions on the internet, has lost a key ally," Echikson says.
A passerelle dilution?
Luxembourg has an effective veto on tax issues, as any changes must be agreed by a unanimous vote of member states. But here once again, the Commission is pushing for a change. It has proposed using so-called 'passerelle clauses' to switch from unanimity to a qualified majority, which would dilute the veto power of the Grand-Duchy.
However, 'passerelle clauses' only allow for a switch to a qualified majority if all heads of state or government, including Luxembourg, agree to do so at the European Council. And Luxembourg's relations with other EU nations, should it lose that right, could ice over completely.
(Hannah Brenton, hannah.brenton@wort.lu, +352 4993 728)