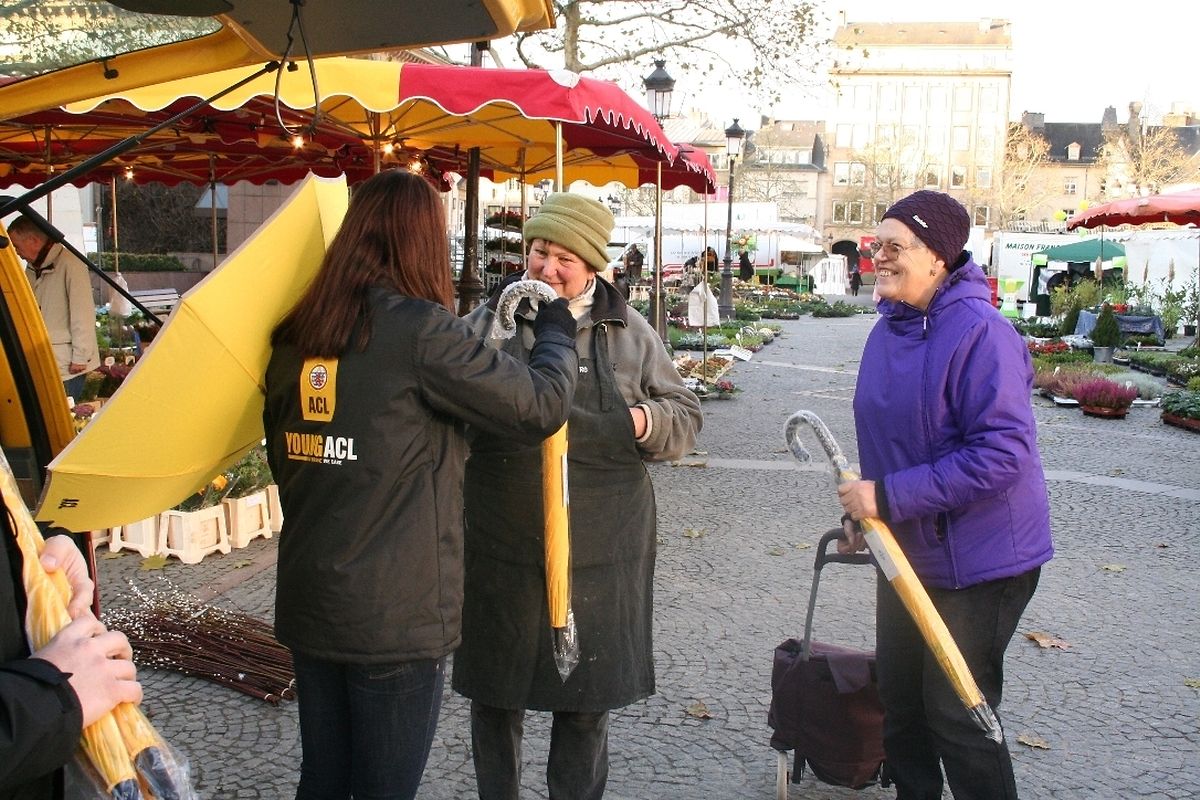 A motoring organisation is urging pedestrians to make more efforts to be visible to drivers by distributing bright yellow umbrellas.
The Automobile Club Luxembourg (ACL) will hand out the brightly-coloured umbrellas, which bear a reflective strip, at markets in Dudelange on Thursdays and Ettelbrück on Friday.
During the winter months when visibility is reduced, pedestrians, particularly older people, are more at risk of becoming involved in an accident.
The ACL urges all pedestrians to carry or wear at least one flourescen or brightly coloured item of clothing. They should also avoid crossing between stationary cars and should endeavour to cross in well-lit areas.
www.acl.lu