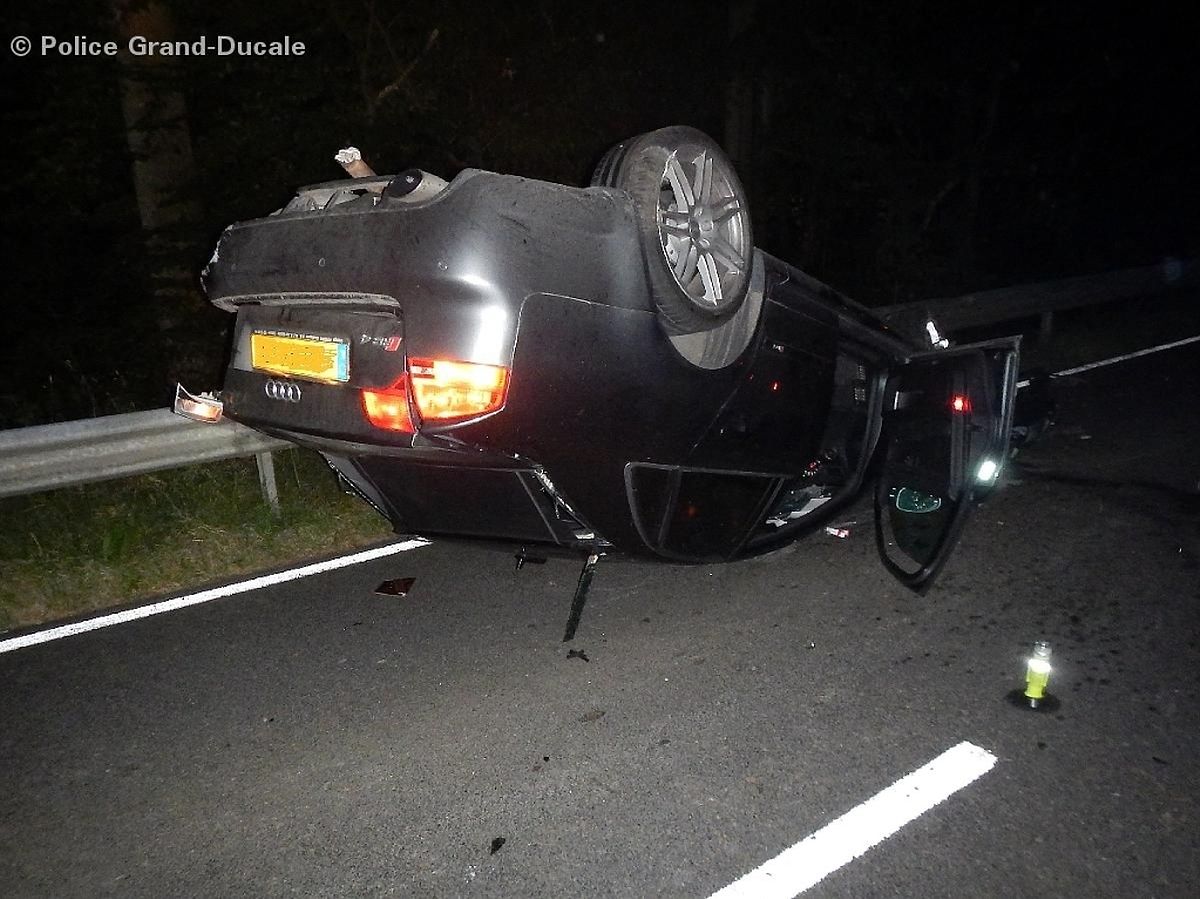 (MSS/gs) A driver and passenger were injured after their car slammed into a bridge pillar causing it to flip over after on Sunday night.
It was on Rue de l'Alsace, in the direction of Gasperich, when a car was overtaken by another and according to police, the driver of the first car was so shocked by the other motorist's manoeuvre, he confused the clutch with the brake and lost control of his car.
He crashed into a bridge pillar causing the car to flip over and land on it's roof.
Both the driver and passenger were taken to the hospital for a medical examination. The extent of their injuries are not known at this stage.