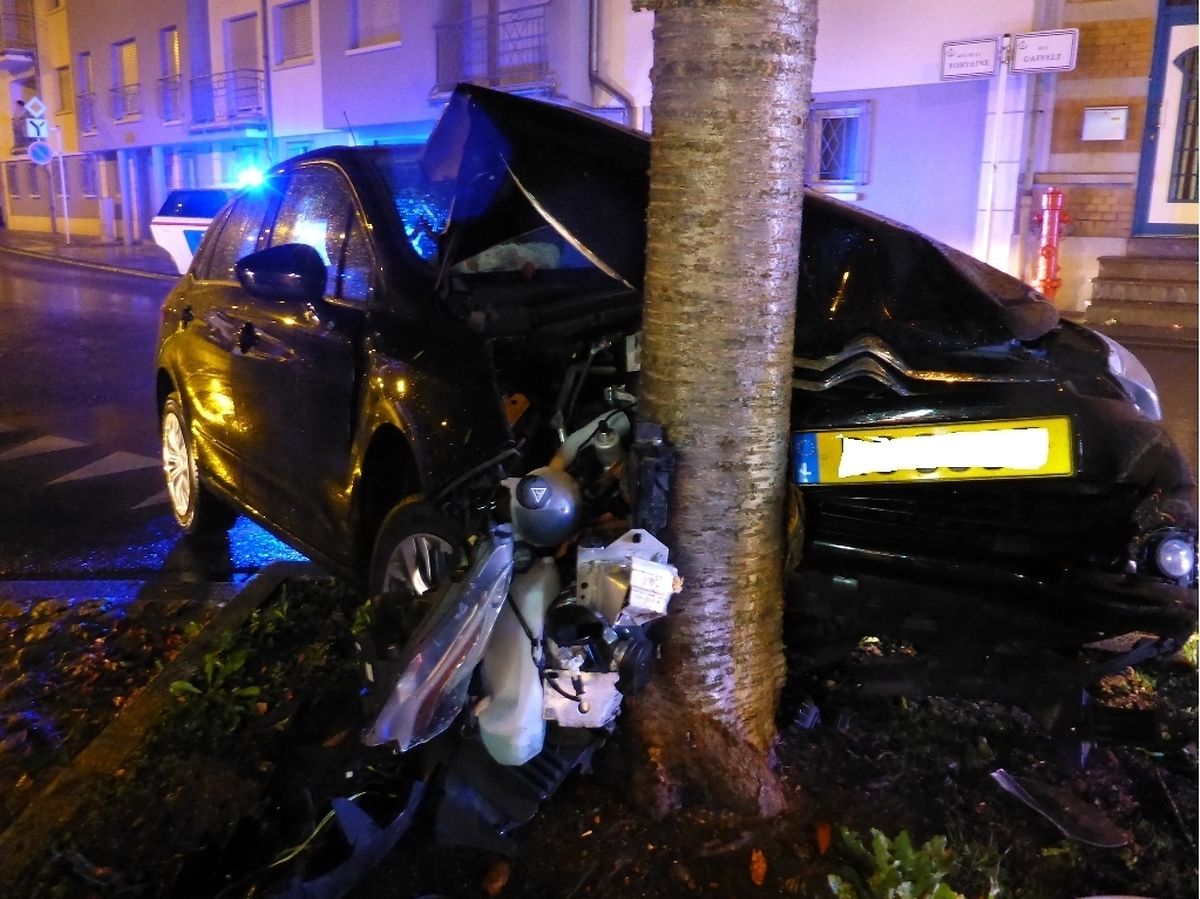 (ADW) A driver was injured when their car crashed into a tree in the centre of Dudelange on Friday night.
The incident happened at about 11.30pm when a driver, who is said to have been travelling at speed, crashed head-on into a tree virtually wrapping the vehicle around it.
The sole occupant was slightly injured and taken to hospital on duty in Esch-sur-Alzette.
Details of how the accident occurred is unknown at this stage.
Although crashes into trees seem to be a regular occurrence in the Grand Duchy recently, these normally happen on dark country roads and not in well-lit town centres. An investigation has been launched.