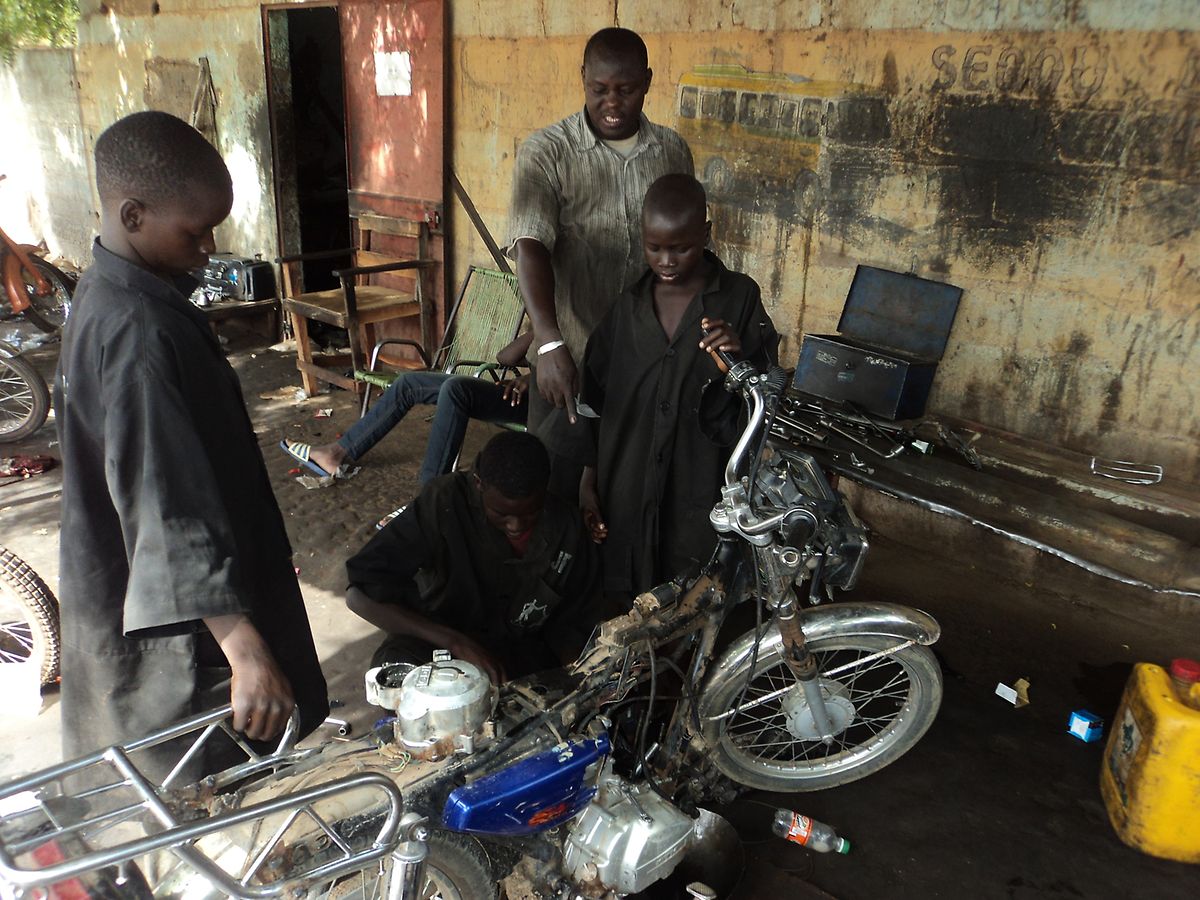 Mali project to train young people in motorcycle mechanics (Fondation Partage)
Have you changed the world today?
That is the question Fondation Partage, the Luxembourg charity formerly known as Bridderlech Deelen, will put to people living in the Grand Duchy as part of a new fundraising campaign that launches on 14 February.
The campaign, which will run until 1 April, aims to motivate people to think about the impact their quality of life can have on others and the environment.
Sophie-Anne Schaul, one of the organisers at Fondation Partage, said: "We want people to take a critical look at their own way of living, such as consumption, time management, personal priorities, relationships and interactions with the people around them.
"We want to challenge people about the consequences of their own lives on the quality of life of others, and to motivate them to act.
"If a lot of small people in a lot of small places do a lot of small things, they can change the world."
Partage.lu will also be inviting people to support the foundation's development projects through donations to its partner organisations in Africa, Latin America and India.
Projects worldwide
The projects the charity funds are wide-ranging.
In Mali, some 80 young men and women formerly "hanging idly around in the streets" are being trained as mechanics, plumbers and hairdressers, as well as in agro-food processing.
In Brazil, the charity supports the indigenous Goiás and Tocantins people to guarantee the right to their territories, integrating women into the political decision-making process and training leaders of indigenous communities in legal procedures and the public policy of Brazil towards its native peoples.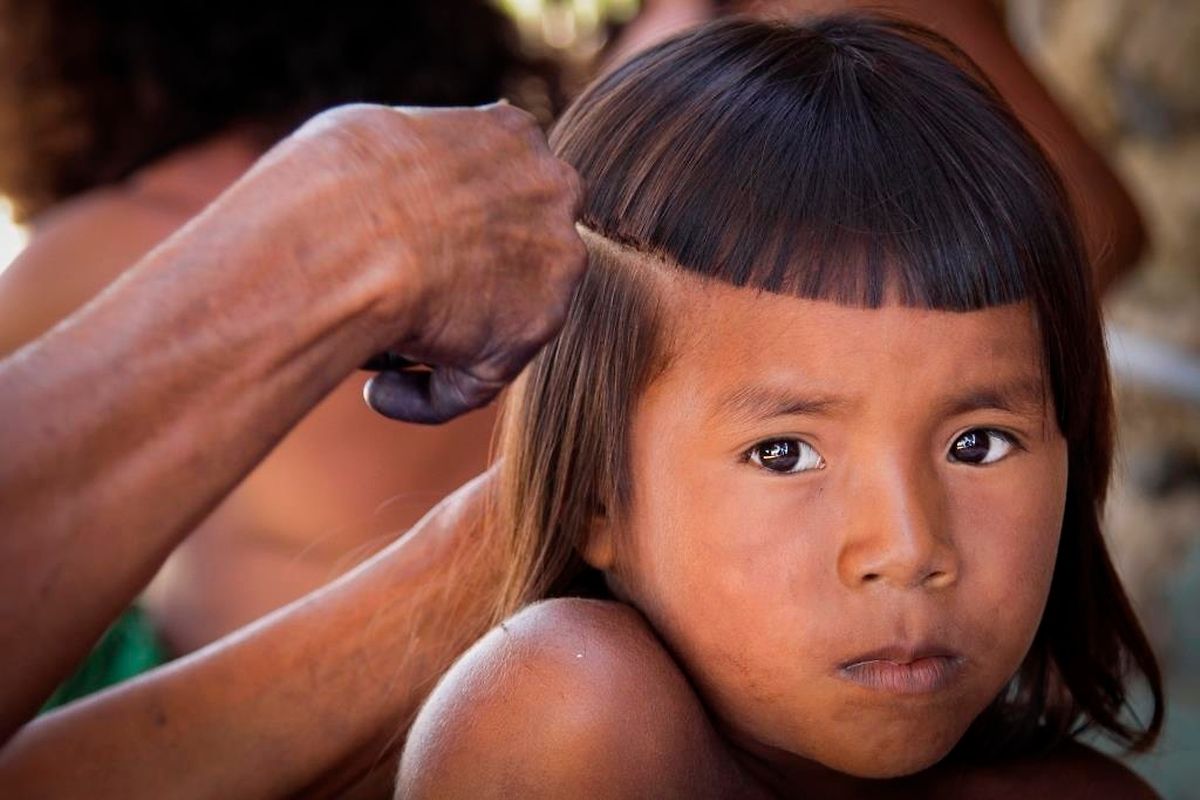 Indigenous boy in Brazil (Fondation Partage)
In India's southern state of Kerala, the foundation supports the Archana Women's Centre, training women in legal literacy, supporting victims of abuse or discrimination and raising awareness among young people.
Partage.lu receives subsidies of up to 80% of funding for its projects from the Ministry of Foreign and European Affairs (MAEE) in Luxembourg, but it must raise the other 20% of funds.
It has created packages related to each project that are available on the charity's website.
People can make specific donations to a country or a project.
For India, for example, a donation of €15 will allow one person to join the Life Skill Education course. For €25, a woman can take a computer course, and for €75, you can pay for a woman to train in masonry.
"People can also choose to just give a donation that will be used where it is most needed," Schaul said.
Differing quality of life
In addition to posters, Fondation Partage has put together 16 short video interviews with local partner organisations and committed Luxembourgers asking the question "What does having a good quality of life mean to you?"
The written interviews that accompany the short video clips tackle the themes of health, time, nature, dignified work, freedom, home, peace and community.
"We want these interviews to inspire and motivate everyone to act to create a more just and equitable world," Schaul said.
Fondation Partage celebrated its 50th birthday in 2016 when it also adopted a new name and logo.
Formerly known as Bridderlech Deelen, meaning 'brotherly sharing', the charity decided to modernise the name, making it gender neutral and easier for partner organisations in Asia, African and Latin America to recognise and say.
"It's a new name and logo, but we maintain the same values," Schaul said.
Volunteer or donate
The charity is supported by a team of five people who manage projects, communications, accounting and education for sustainable development and fundraising, sometimes in co-operation with other NGOs and platforms in Luxembourg and Europe.
Anyone who would consider volunteering for enveloping and dispatching mailings, translating articles or even helping to translate the website into English should go to www.benevolat.public.lu and find the Fondation Partage Luxembourg page or email info@partage.lu.
You can find out more about its projects, donate or register for the charity's HOPE newsletter at www.partage.lu