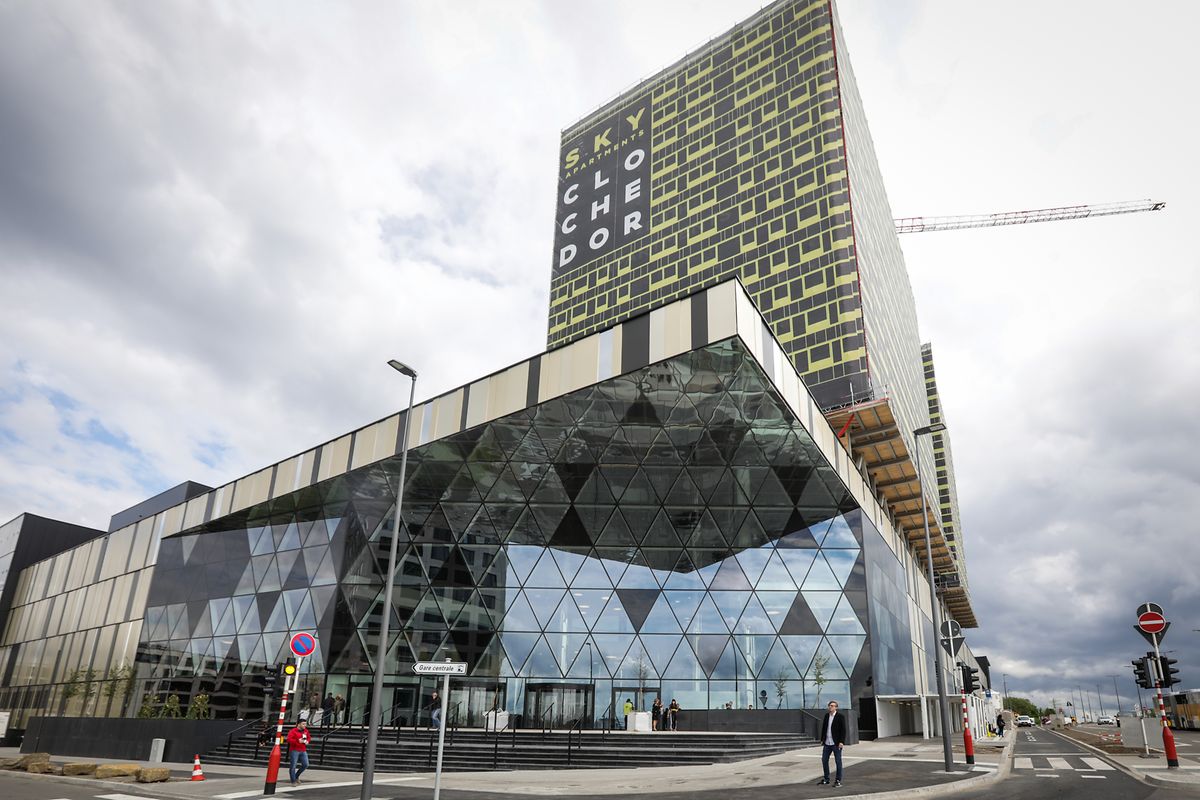 Luxembourg City's newest shopping centre is set to open its doors for the first time on Tuesday, three years after building work began.
On Monday afternoon, builders could be seen putting the final touches to the shopping mall in preparation for its opening.
The shopping centre, which is located in the Cloche D'Or neighbourhood, is set to open with a total of 130 shops and a food court – all based around an Auchan supermarket.
The building, designed by Tatiana Fabeck, was originally expected to open on 15 May but was delayed by just under two weeks because testing of the air conditioning systems took longer than expected.
The mall will occupy a total space of 75,000 square metres, or 25,000 sqm per level, with the Auchan supermarket taking up 12,850 sqm of that surface area.
Alongside the development of the mall, 220 flats are still under construction as well as an underground car park spanning four levels, providing parking for 2,850 vehicles – of which 250 will be reserved for people living in the residential blocks.
The development has been built in a partnership between developer Promobe and Ceetrus – Auchan's real estate arm.
It is also set to provide a number of jobs. According to Luxembourg's employment agency (ADEM), around 90 people have been hired by around 35 stores in the commercial centre.
---
Get the Luxembourg Times delivered to your inbox twice a day. Sign up for your free newsletters here.