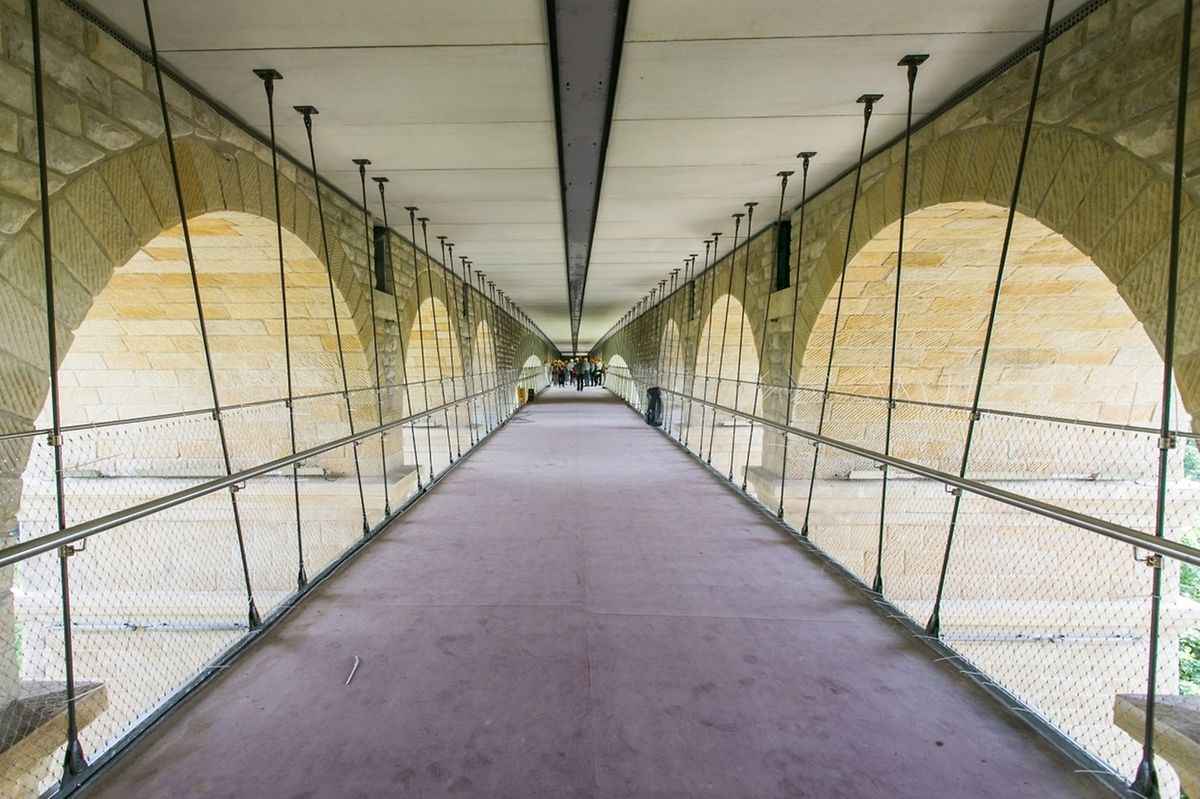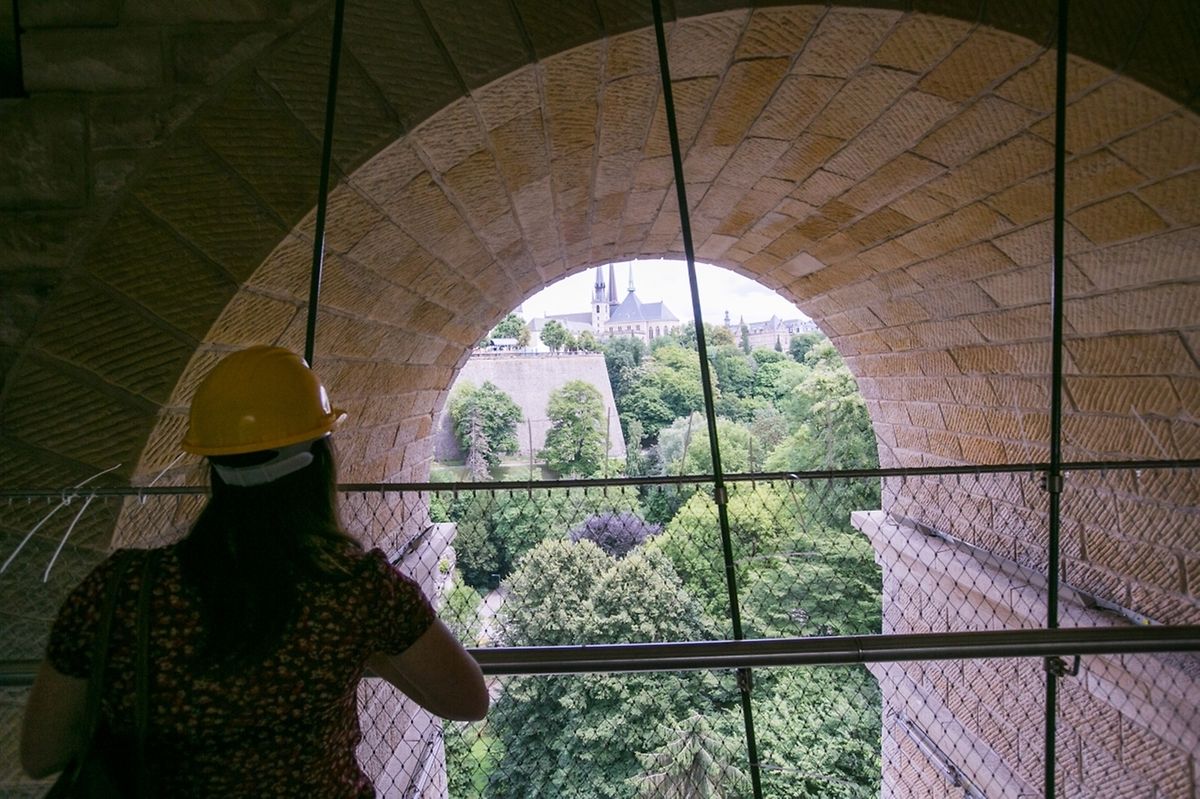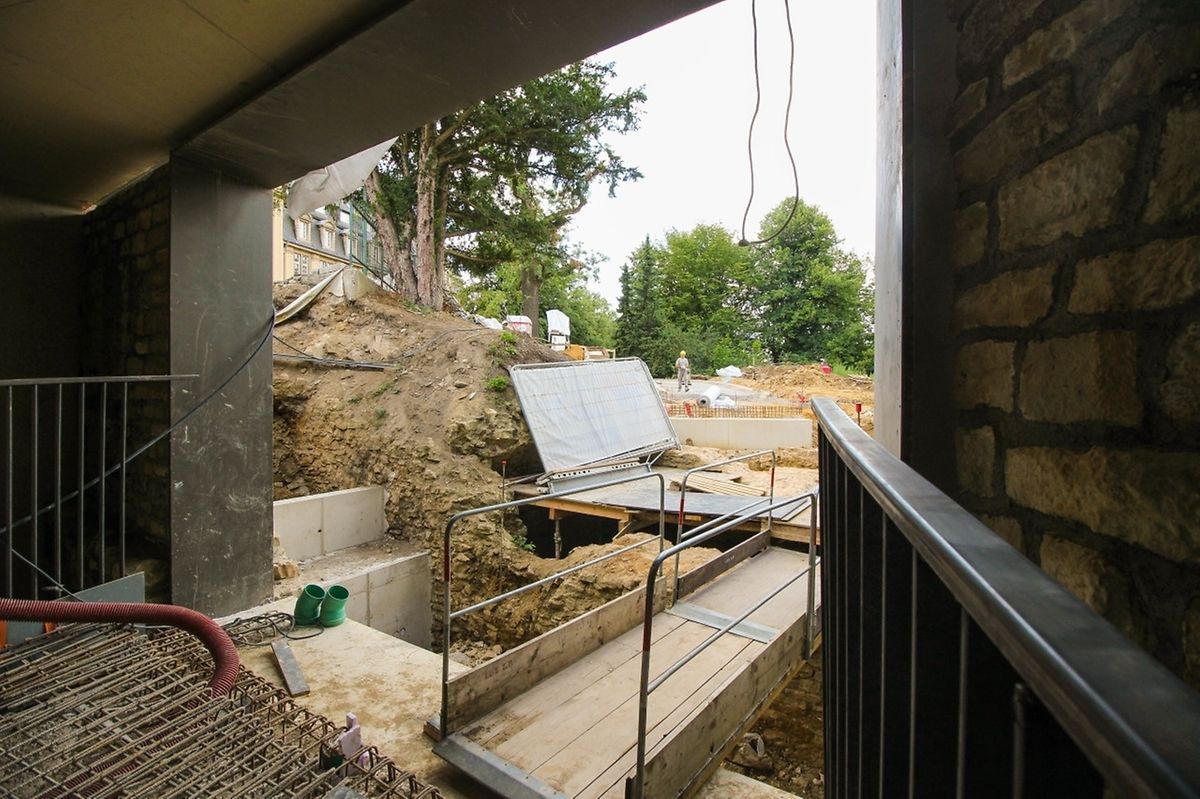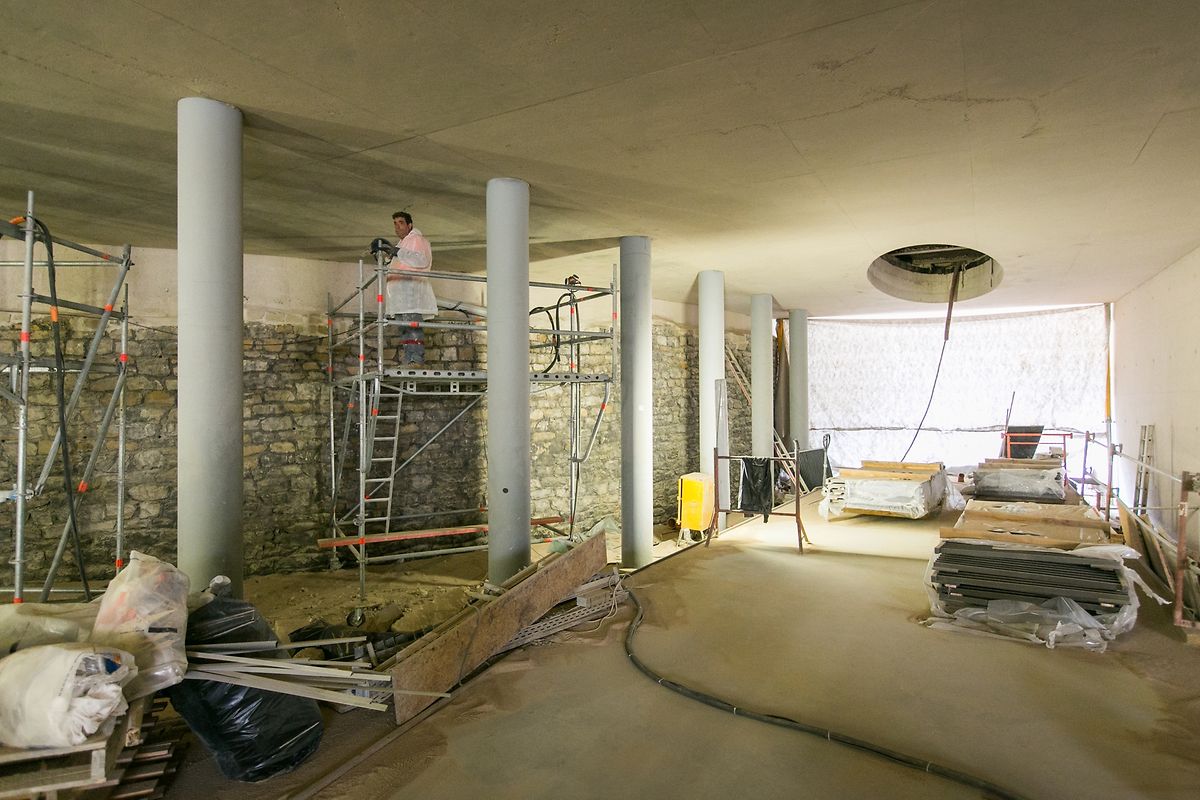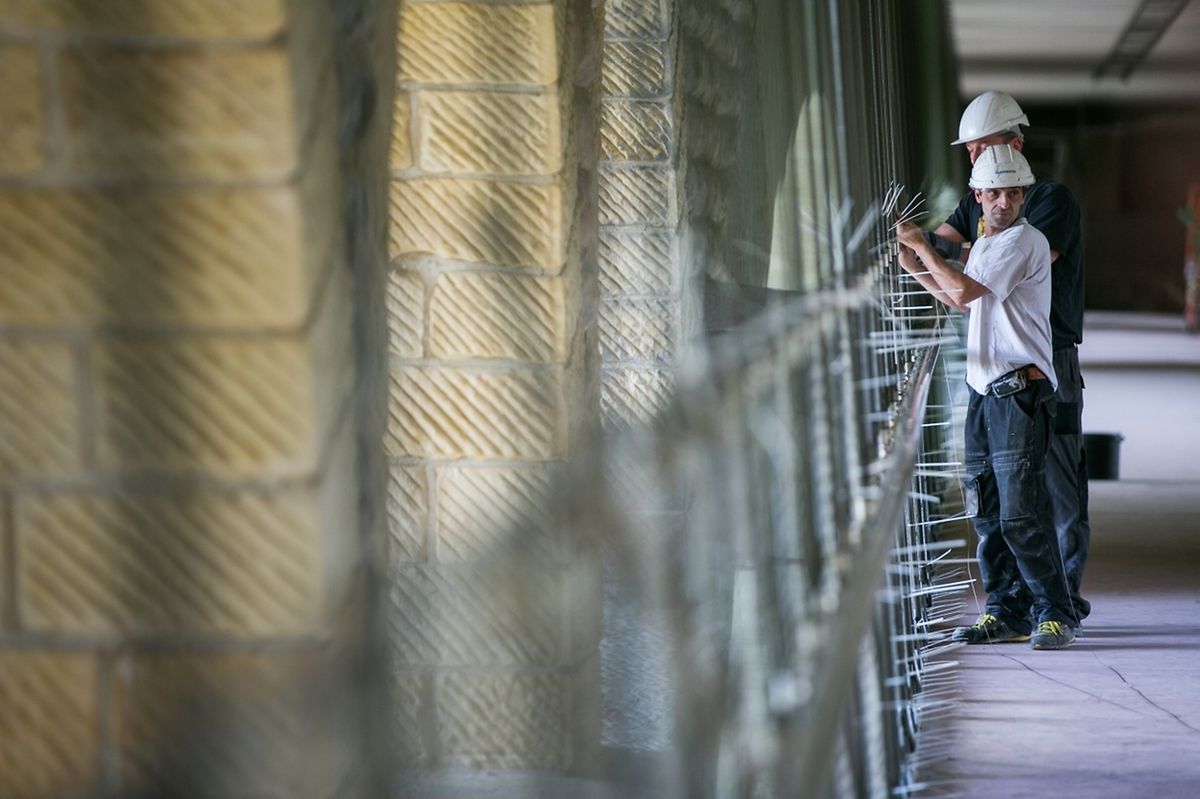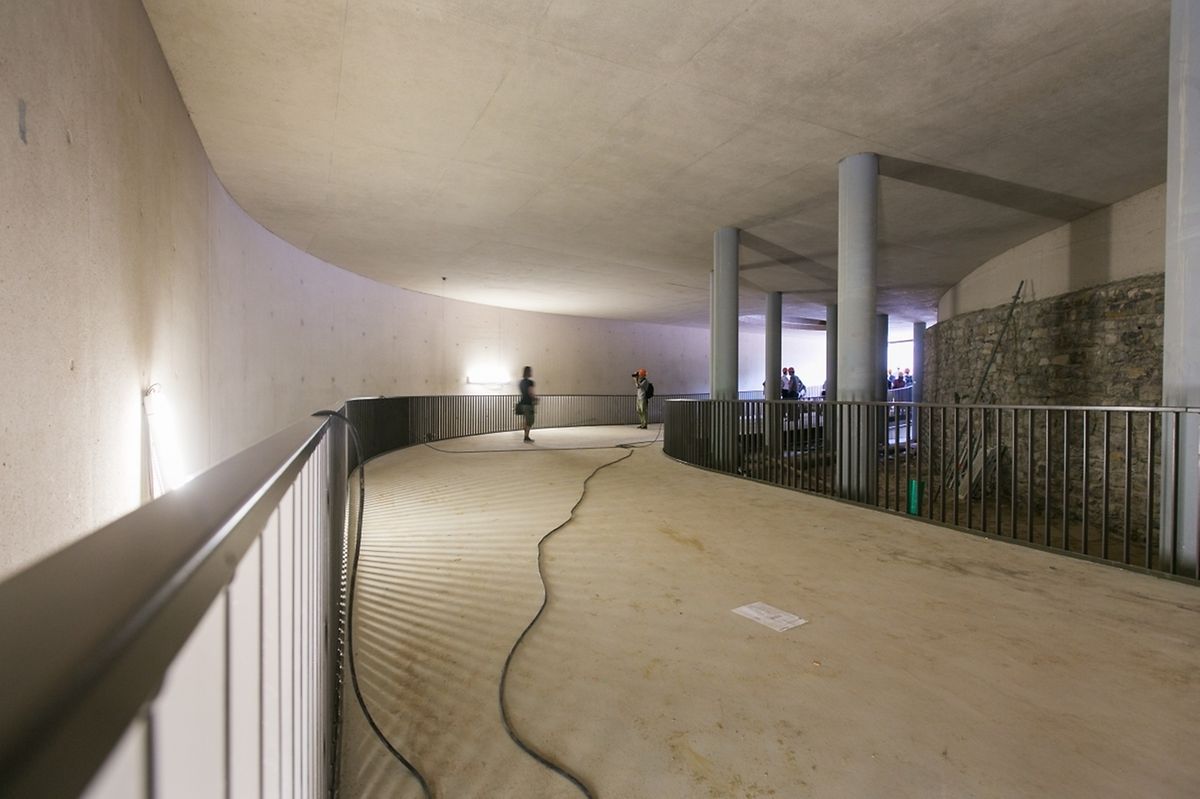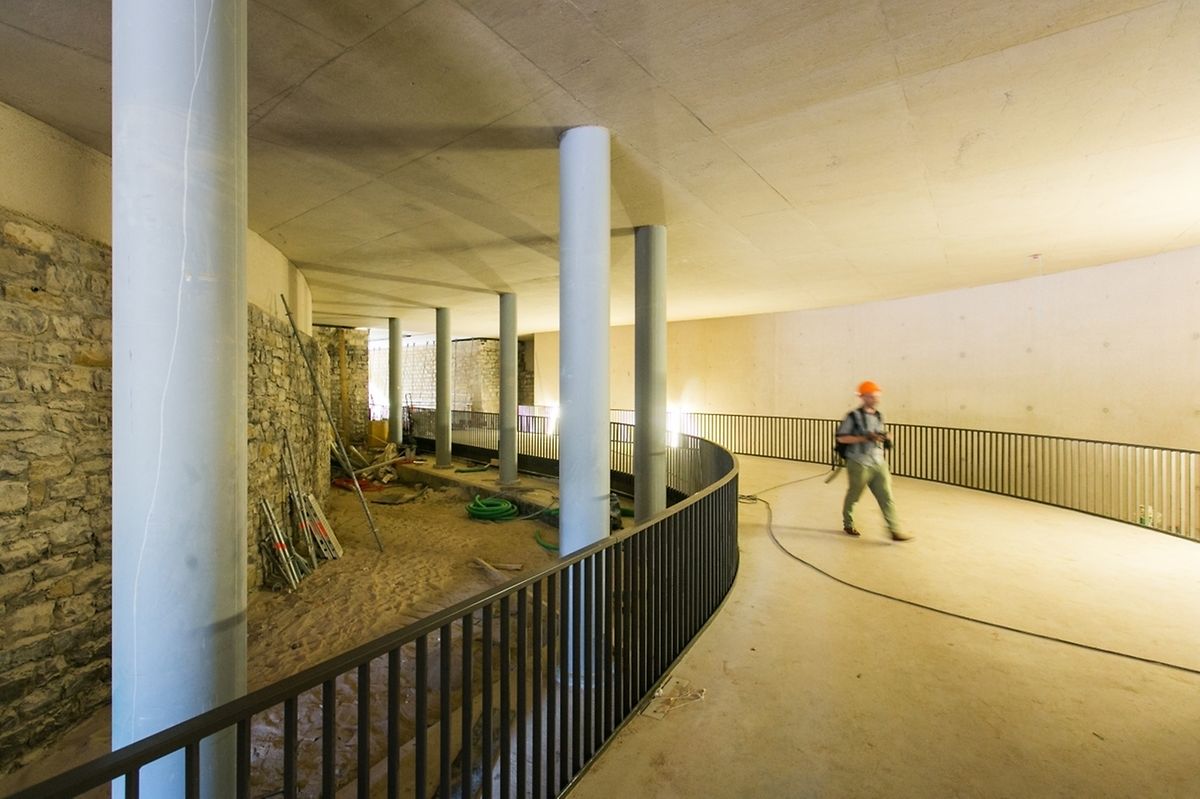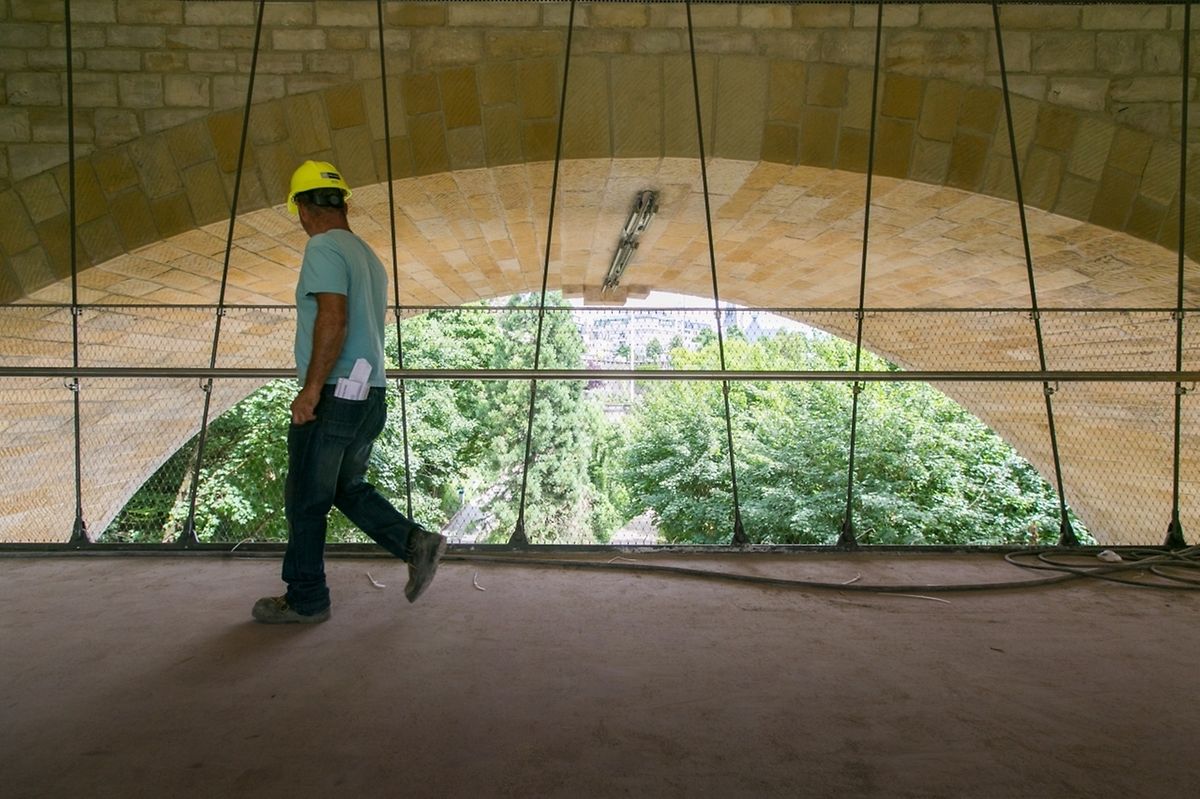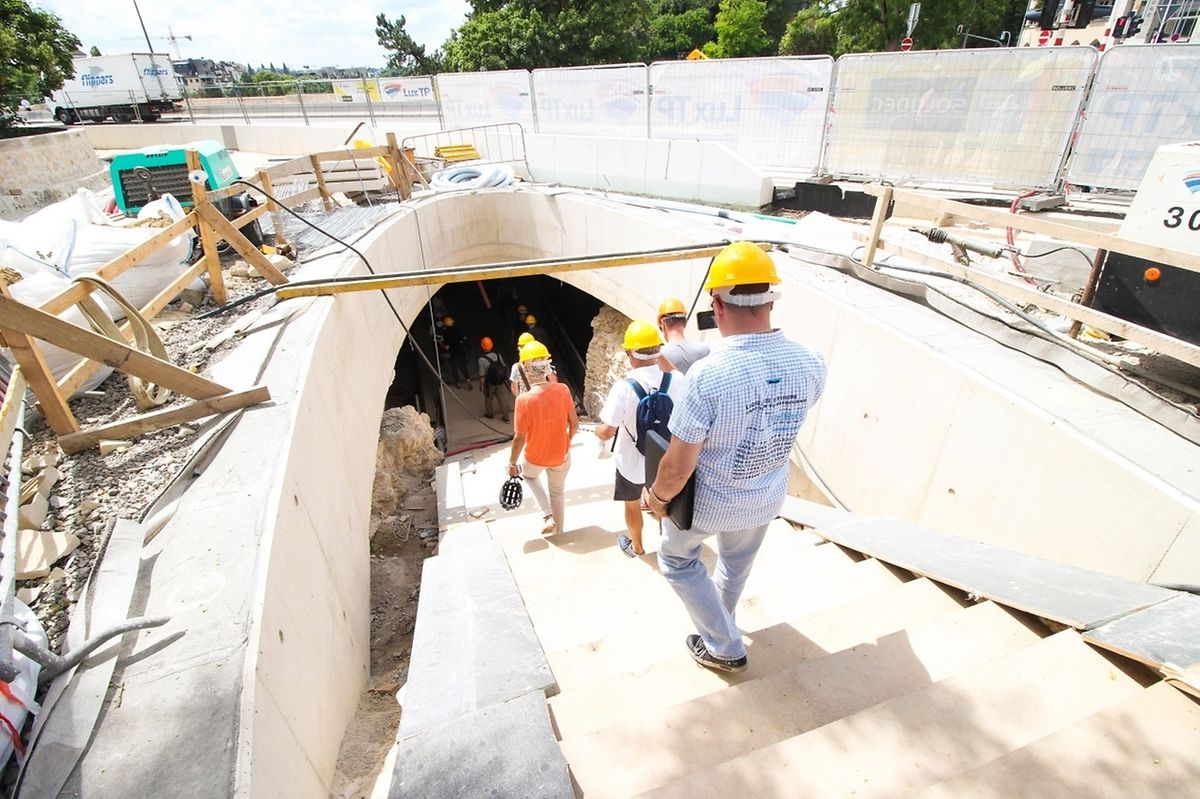 Luxembourg City will soon open a special footbridge suspended underneath the historic Pont Adolphe. Built mainly for bikes, it will also be accessible to pedestrians offering splendid views over the Pétrusse Valley.
"It is the first footbridge in the world that is suspended in this way under an existing bridge and under a historic bridge! It was a challenge to achieve this by respecting the historical character of Pont Adolphe and by giving it a very spectacular new element," said François Bausch, Minister of Sustainable Development and Infrastructure.
Accompanied by Sam Tanson, alderman in charge of mobility and traffic, Bausch unveiled the bridge as a preview to the press and the cycling community:
"Cyclists will benefit from both a shorter route from Luxembourg City centre to the central station and at the same time they can enjoy a spectacular view," stated Bausch, standing under the Pont Adolphe.
The 114-year-old structure was reopened in March to traffic after four years of work, with the dual objective of improving traffic flow and welcoming the new tram.
The 154-meter-long footbridge, discreetly suspended between the stone arches of the bridge, is almost complete. In fact, explained Marc Ries, the engineer who runs the site, "the footbridge has been suspended for a year already!"
Today, "it still lacks final pieces to be delivered this Wednesday which makes the link with the exit towards the boulevard de la Pétrusse.
After that, "there will be some finishing work to be done so that the bridge is completed for Sunday, September 17", summarised Tanson.
(Wort Staff)