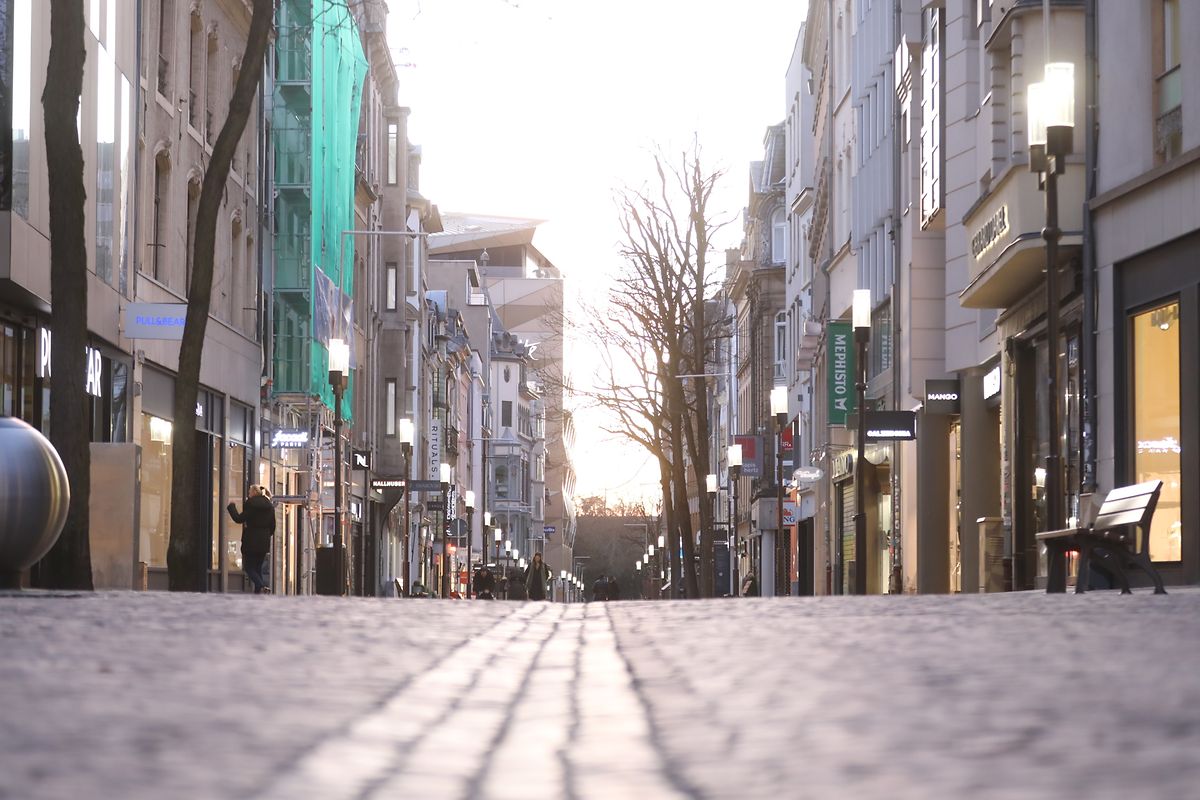 The main shopping street in the capital has been almost empty for a week Photo: LW archive
Shops and restaurants in Luxembourg City renting their premises from the local authority will not have to pay rent while the country is in lockdown due to the Covid-19 virus, alderman Serge Wilmes has said.
Since Monday last week, the government has forced all non-essential shops, restaurants and bars to close their doors until further notice.
This has left many, in particular small businesses, anxious about their future with outgoing costs continuing while business grinds to a halt.
The Left party (Déi Lénk) on Monday sent a letter to Luxembourg City's college of mayors and aldermen asking the City administration to forego rents on premises it owns for the duration of the lockdown. The party also asked the City to appeal to private owners to follow suit.
Wilmes, a Christian Democrats (CSV), in a Facebook post said the City will waive rents for shops and restaurants for the duration of the crisis.
The craftsmen association (FDA) has also put out a plea to landlords to be flexible during this time.
"As a result of the Corona crisis, most craft enterprises have lost revenue while costs continue to rise," the FDA wrote on its website. "For many businesses, renting business and production premises is one of the biggest cost factors."
It also called on banks to suspend repayments and leasing instalments and provide further liquidity.
---
Get the Luxembourg Times delivered to your inbox twice a day. Sign up for your free newsletters here.