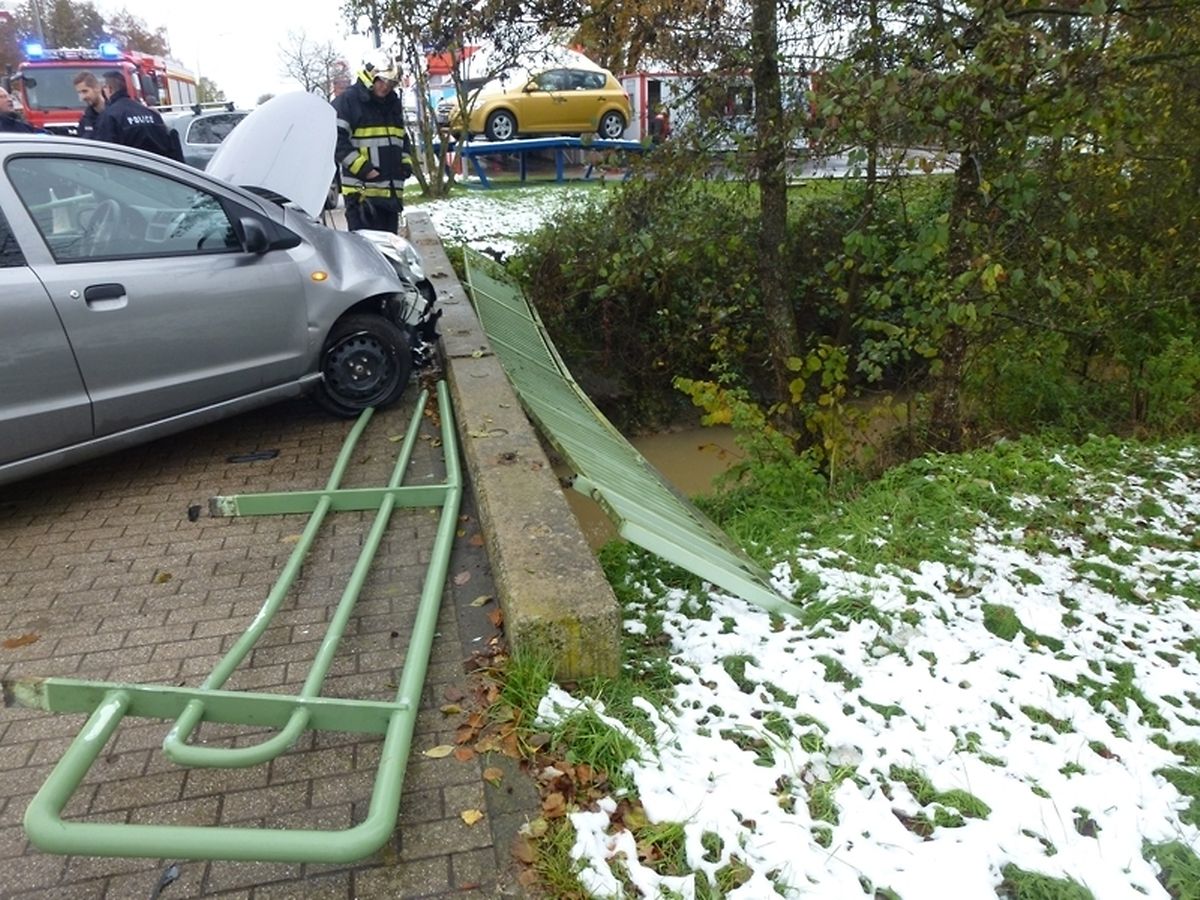 A motorist who veered into a bridge came close to plunging into a stream on Thursday afternoon.
It was only thanks to a metal railing blocking its path that the car came to a halt. The accident occurred at around 1pm on a road between Livange and Bettembourg.
According to Bettembourg fire and rescue service, the driver suffered minor injuries and was taken to hospital as a precaution.