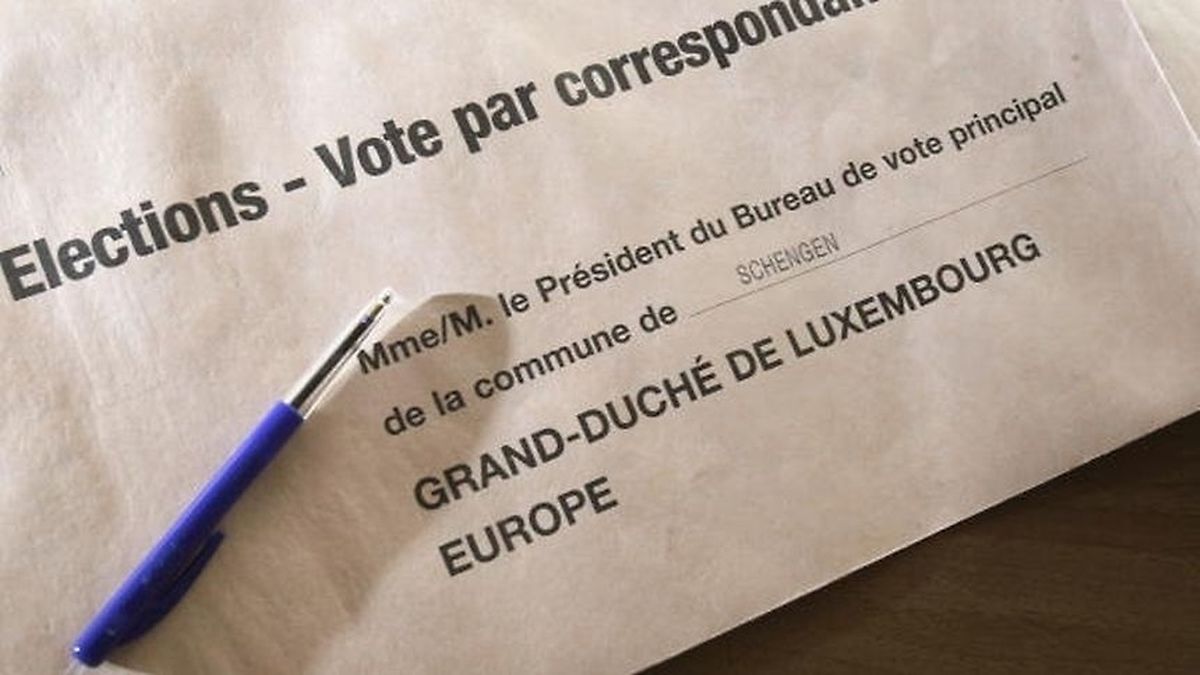 On October 8 voters will go to the polls for Luxembourg's communal elections. Last month more than 9,500 non-Luxembourgish citizens living in the Grand-Duchy who are eligible to vote in the upcoming elections registered to have their say.
Voting is an obligation in Luxembourg and anyone who has registered to do so is legally compelled.
While some may prefer to opt for a postal vote rather than go to a polling station in person, not everyone can request one.
To be eligible, voters must meet one of three criteria -- not be able to go in person for a justified personal or professional reason, be of Luxembourgish nationality and live abroad or be over 75 years old.
Personal or professional reasons for not attending in person must be proven with written confirmation from an employer or with a medical certificate.
Those who are eligible have until September 8 to request a postal vote and can do so by sending a letter to their commune.
An elector who fails to meet the conditions will be contacted at the latest 25 days before the election. If the conditions are met, the postal vote will be sent by recorded delivery at the latest 20 days prior.
How to fill out a postal vote
The postal vote comes with a list of candidates, instructions, a ballot paper, a stamped addressed envelope and a sending envelope.
After filling out the ballot paper the elector must fold it and place inside the electoral envelope. That envelope must then be put inside the sending envelope and sent by post. It must arrive at the latest 2pm on October 8.
Anyone who signs up for a postal vote will not be able to go to vote in person and communes hold a list of names of electorates who have requested a postal vote.
For the 2011 communal elections 12,027 people -- around five per cent of voters -- had a postal vote.
In February the Council of Ministers decided postal votes would be available to everyone, without the need of justification, for the next national elections in 2018.
Online voting
Estonia became the first country worldwide to introduce online voting, with the aim of increasing the number of electorates. Of the 64 per cent of electorates in 2015, 20 per cent voted online.
But Luxembourg's head of cabinet, Paul Konsbruck, said that because of the compulsory vote "this question [online voting] will not arise in Luxembourg".
The government has often disucssed "I-Voting" with representatives of states using the Organisation for Security and Co-operation in Europe (OSCE).
But online voting comes with risks as security breaches could lead to votes being manipulated.
"A voting system which doesn't have complete confidence in its voters is counter-productive," Konsbruck added.
The introduction of an appropriate and secure online voting system would be costly and Konsbruck doubts it would be justified given the small number of voters in Luxembourg.
(Wort Staff)