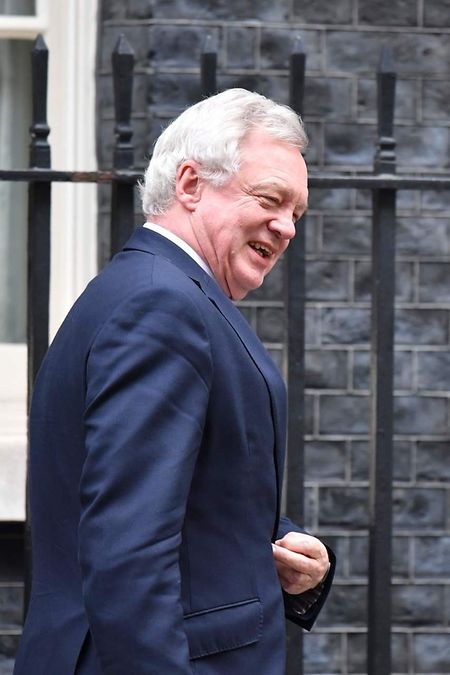 Britain's Secretary of State for Exiting the European Union David Davis.
(Bloomberg) Brexit Secretary David Davis said there would be some clarity on the Brexit divorce bill in a "a few more weeks," as the UK side is going through European demands in search of a breakthrough in talks.
The 68-year-old political veteran engaged with an audience of mostly German executives in Berlin, first in a speech and then in a question-and-answer session where he was quizzed about the government's turmoil back in London and on the size of the Brexit bill.
His message to German business leaders was for them not to be passive observers of the Brexit process, even as they have made clear that their priority is European Union unity.
When it was their turn, the audience wanted to know what Davis thought were the chances of a breakthrough in December at a summit of leaders and what more was the UK willing to pay to move talks to trade. German Chancellor Angela Merkel is said to be wary of pushing Prime Minister Theresa May too hard for fear it will damage her at home.
"On a day-by-day basis we're going through and establishing what the European Union believes about these commitments, what size they are, what the basis of their understanding is and then we'll make some decisions, political decisions, later on," he said. From now to the summit, "we will have pretty much continuous negotiations."
When one member of the audience pushed him on specifics, asking if the gap between what the UK has offered and what the EU seeks is being bridged, Davis said: "Wait for another few weeks before I answer that."
On Friday he renewed calls to the EU for talks to move on, saying it's time for the EU to compromise. He signaled in an interview with the BBC that while some countries are keen to move on, the French and German view is decisive. The UK has "made all the running," he said.
Diplomatic Efforts
Premier May is in Gothenburg on Friday for an informal EU summit, where she's meeting counterparts for talks on the sidelines. She met her Swedish counterparts late on Thursday and Irish Prime Minister Leo Varadkar early on Friday and both were clear in comments to reporters that more needs to be done.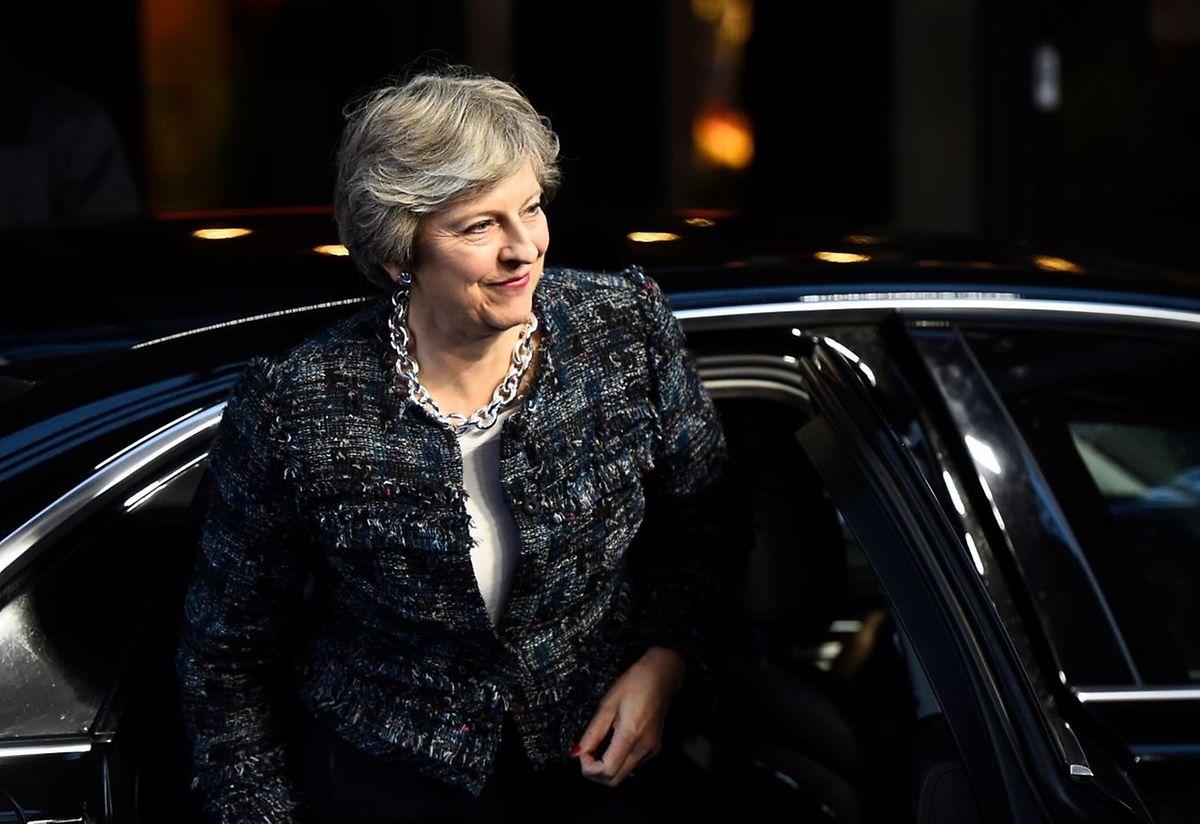 Britain's Prime minister Theresa May arrives to attend the European Social Summit in Gothenburg.
She'll speak later to EU President Donald Tusk, who according to the BBC will likely tell her not to assume that leaders will give the green light at the crunch December summit for talks to move on to trade. Even if the UK is preparing a new offer, EU officials are working to an unofficial deadline of the first week of December when the summit conclusions will be drafted.
The EU is pushing for Britain to pay at least €60 billion to cover budgetary commitments and future liabilities such as pensions for EU civil servants. So far, May has limited commitments to honouring about €20 billion of budget payments after Brexit, scheduled for March 29, 2019.
It's in no one's interests to discuss the figures -- back in London, it's a politically toxic topic and one that risks making May's weak position even weaker. The EU wants the UK to agree to a method for calculating it -- something the British side fear will reveal a number. The actual number could well remain a mystery until the very end of the process.
At home, the scale of the Brexit task was laid bare in a report on Friday by the government's spending watchdog. May's administration is working on 313 separate programs across all departments to prepare the country for Brexit, it found. And that's at a time when the Civil Service has the lowest staffing levels since the 1940s.
Businesses are also seeing their workload increase. A survey last week for the Confederation of British Industry found that some 10% of companies are implementing plans for a no-deal scenario. By March, that will rise to 60%.
If gridlock persists, businesses could decide to move forward with their contingency plans based on a scenario where talks end badly or without a deal.
No Leadership Ambitions
The session ended with a question on his ambitions, and whether he thought he would make a good prime minister one day. His answer was "no" and that May is "very, very good" at her job and "she'll be there for the duration of the Brexit process and beyond."
"When the Brexit process comes to an end, I'll come to an end too," he said. "I won't be there. I have no ambitions beyond that."