(ADW) A violent crash between two cars resulted in the death of an elderly driver on Monday evening.
The incident happened on the N7 in Lipperscheid at about 7pm when a car driven by an elderly woman, left the hotel "Leweck" turning directly onto the road to head north.
Another car travelling in the same direction was unable to avoid the vehicle and violently crashed into it.
The force of the impact was great enough to cause the woman's car to turn and crash into the roadside barriers.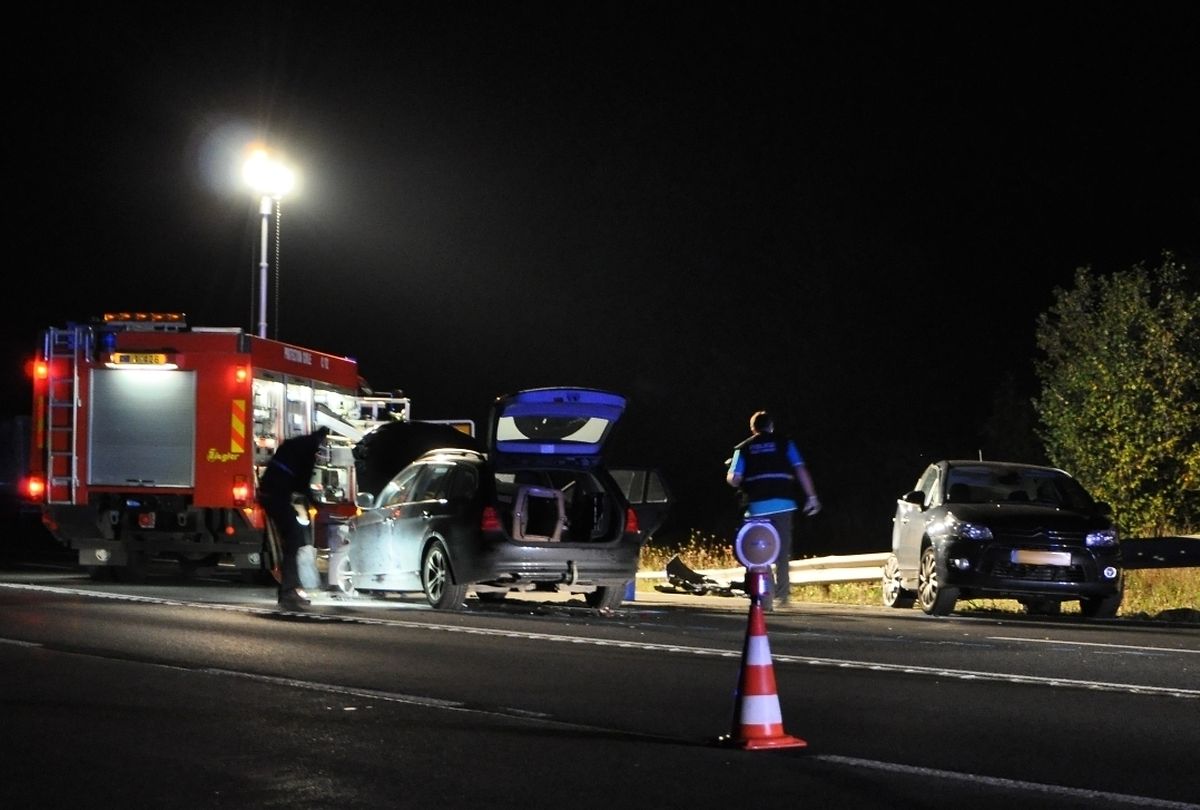 For the driver, help came too late and she died at the scene from her injuries.
The extent of the other driver's injuries are either unknown or have not been reported.
During a clean-up operation and investigation that followed, the road was completely closed to traffic at the scene of the accident.