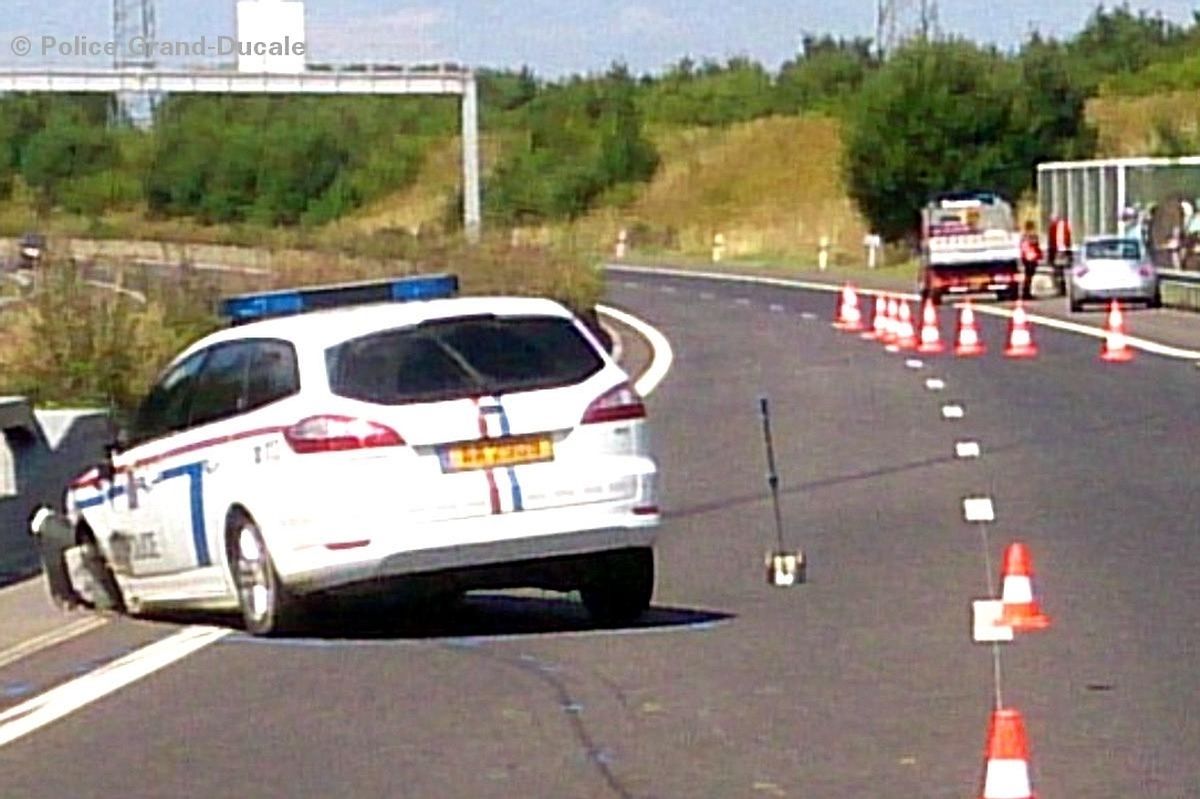 A brazen driver tried to evade capture on the motorway by ramming a Luxembourg police car.
According to reports, the suspected drink driver had already fled police in Saarland, Germany, when the Grand Ducal police gave chase on the A13 near Frisange at around 11am on Tuesday.
When they tried to force the motorist to slow down, the driver rammed the police car causing serious damage. According to initial findings, no-one was injured though two police officers went to hospital as a precaution.