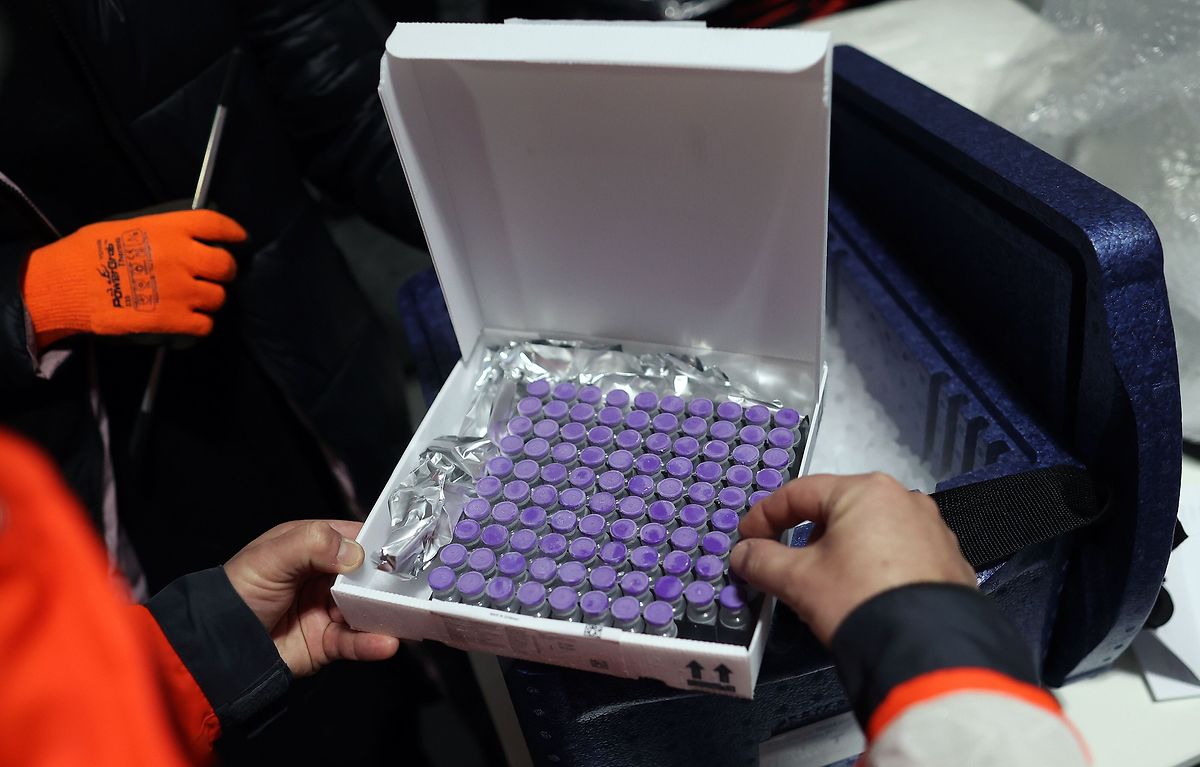 A delivery of the vaccine in Germany Photo: AFP
Luxembourg has abandoned its plan to place an individual order for more coronavirus vaccine from pharmaceutical companies BioNTech and Pfizer after the European Commission struck a deal to buy another 300 million doses on Friday.
Earlier this week, Health Minister Paulette Lenert said that Luxembourg had tried to procure more doses of the vaccine from the companies.
"The Commission has in the meantime started new negotiations with BioNTech/Pfizer, and thus Luxembourg's request, which the minister mentioned ... was lifted," Monique Putz, spokeswoman for the health ministry, told the Luxembourg Times in an email on Friday.
The Commission said on Friday that countries were bound to the central procurement programme and could not individually order more, though without explicitly naming Germany, which has already bought more of the drug which it largely funded itself.
Luxembourg had then also gone ahead and asked the companies for more of the vaccine, Lenert said this week, as countries were no longer bound by the agreement. But it had now withdrawn that order after Friday's news of the large new order of the drug for Europe.
"Luxembourg once again aligns itself with EU negotiations," Putz said.
Separately, the government has also proposed help for freelance and other self-employed people who have been unable to claim the same compensation that is available to salaried workers during the pandemic.
Those who are self-employed could get between €3,000 to €4,000 as a one-off grant, the ministry for small and medium-sized businesses said. A bill to that effect was approved in a government meeting on Friday, and will be discussed in parliament "as soon as possible", the ministry said.
---
The Luxembourg Times has a brand-new LinkedIn page, follow us here! Get the Luxembourg Times delivered to your inbox twice a day. Sign up for your free newsletters here.