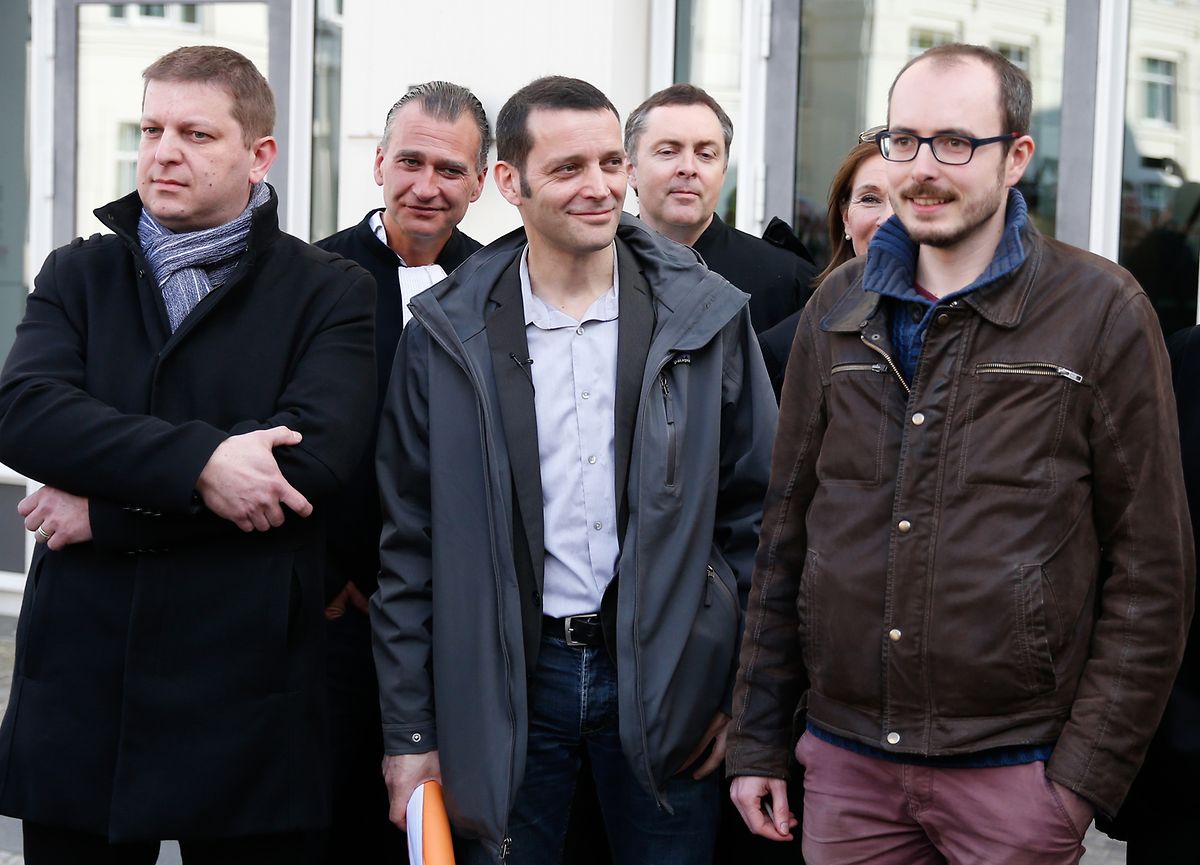 Raphael Halet (left) with journalist Edouard Perrin (centre) and Antoine Deltour Photo: Chris Karaba
Luxembourg has dropped two places in a global ranking of press freedom, with its reputation "not helped" by the latest developments in the LuxLeaks scandal.

However, the Grand Duchy remains in the top 20 countries in the world to be a journalist.

While the country dropped to seventeenth place from fifteenth in Reporters Without Borders' 2018 World Press Freedom Index, its score was unchanged from 2017.

The report highlighted the "final episode" in the LuxLeaks scandal in its section on Luxembourg,

Luxembourg's highest court ruled in January that Antoine Deltour acted as a whistle-blower when he leaked thousands of documents from his former employer PwC, which revealed huge tax breaks for multi-national companies.

However, Reporters Without Borders said the country's "image was again not helped" by the court's refusal to grant the same status to his former colleague Raphael Halet.

The European Commission this week unveiled plans to beef up whistle-blower protection across the EU in the wake of a series of scandals including LuxLeaks.

In the ranking, Reporters Without Borders warned that growing animosity towards journalists across the world was being encouraged by both authoritarian and democratically elected political leaders.

"The unleashing of hatred towards journalists is one of the worst threats to democracies," secretary-general Christophe Deloire said.

In Europe, the region where press freedom is the safest, the regional indicator worsened most this year – shaken by the murder of journalists in Malta and Slovakia.
Norway came top of the ranking, while North Korea took bottom position.