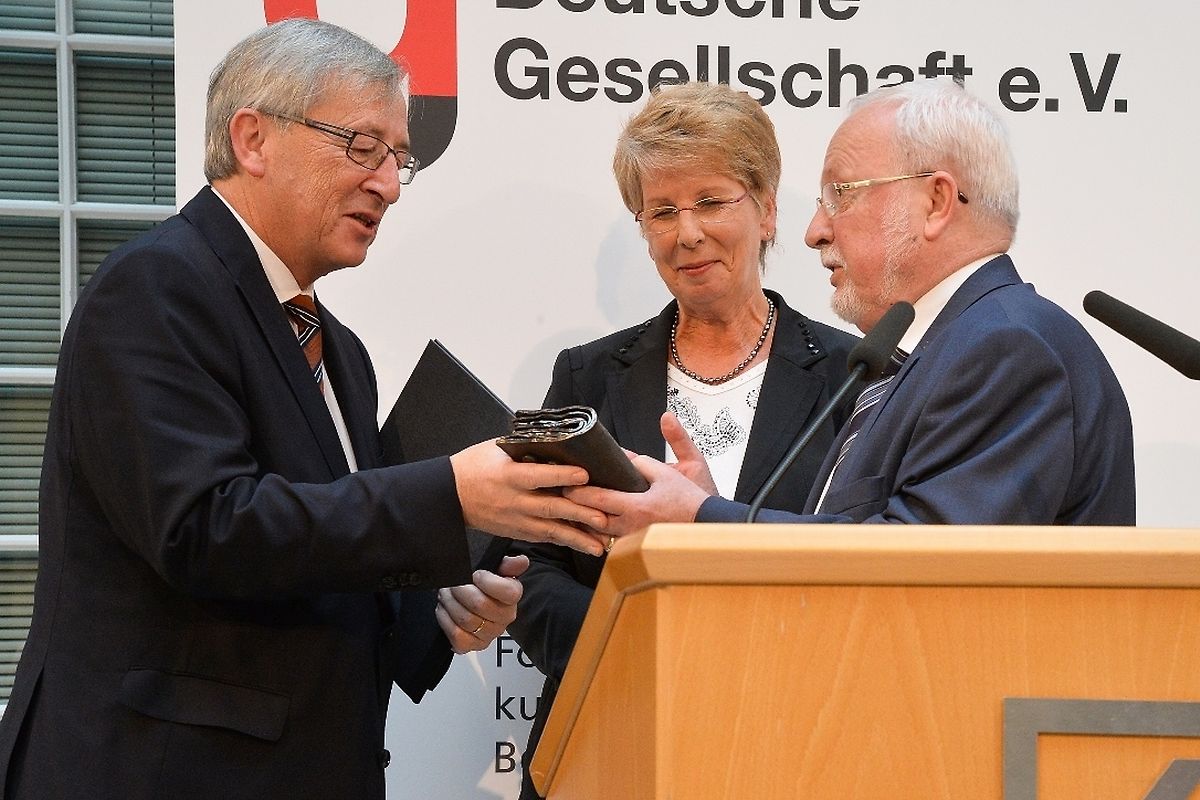 (CS) German Finance Minsiter Wolfgang Schäuble has called on outgoing Luxembourg Prime Minister Jean-Claude Juncker to continue his work "in favour of unity and diversity on our continent."
Schäuble said at a ceremony on Friday that "more than ever, we need the great bridge-builder that is Jean-Claude Juncker in Europe."
Juncker was awarded the "Preis der Deutschen Gesellschaft e.V. Für Verdienste um die deutsche und euroäische Verständigung" at a ceremony in Berli attended by some 400 people.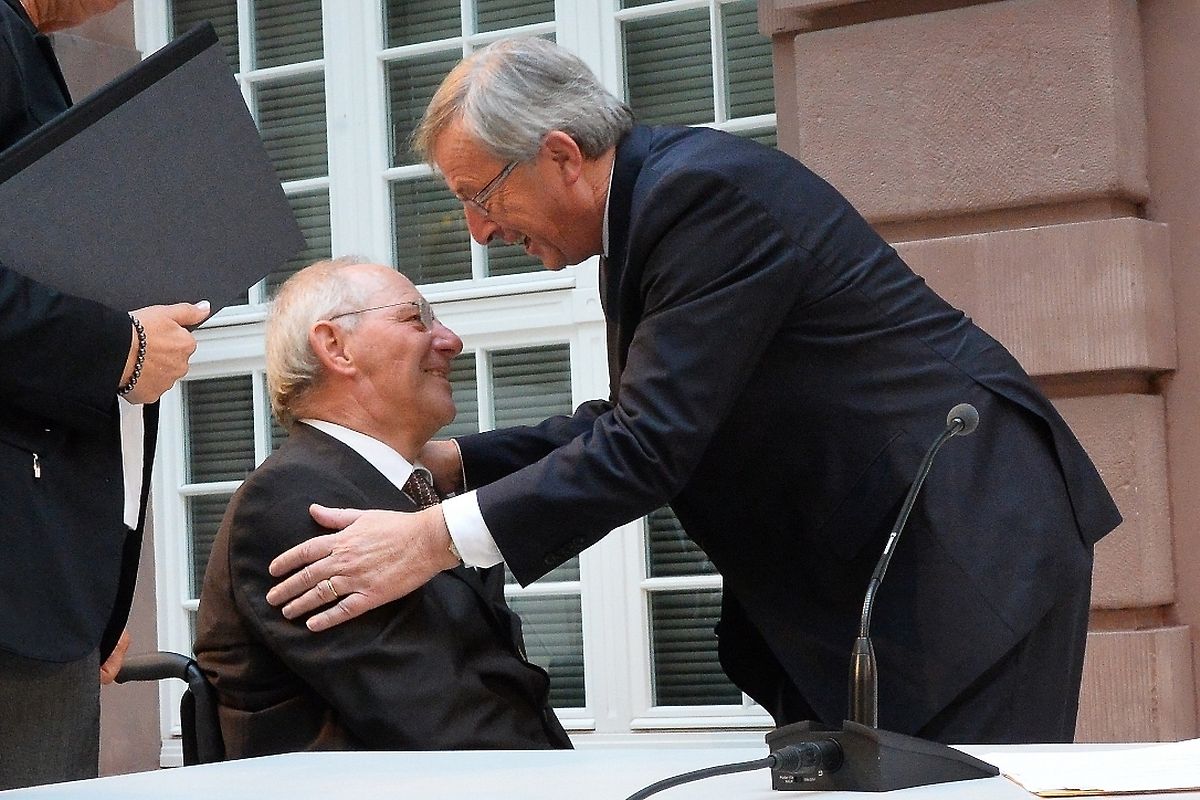 In his thank-you speech Juncker said that Europe is above all a peace process, but that today and in the future Europe will play a political role. "Without Europe our voice would not count in the new world of tomorrow. We have to therefore find our European pride again and our faith in the future of our community."
Juncker was introduced as a "visionary European" at the event by Lothar de Maizière, first and only democratically elected leader of the former German Democratic Republic.
At his arrival at Berlin airport on Friday, Juncker was met with an honory guard of the "Bundeswehr". He then met with Chancellor Angela Merkel at Meseberg castle, north of Berlin.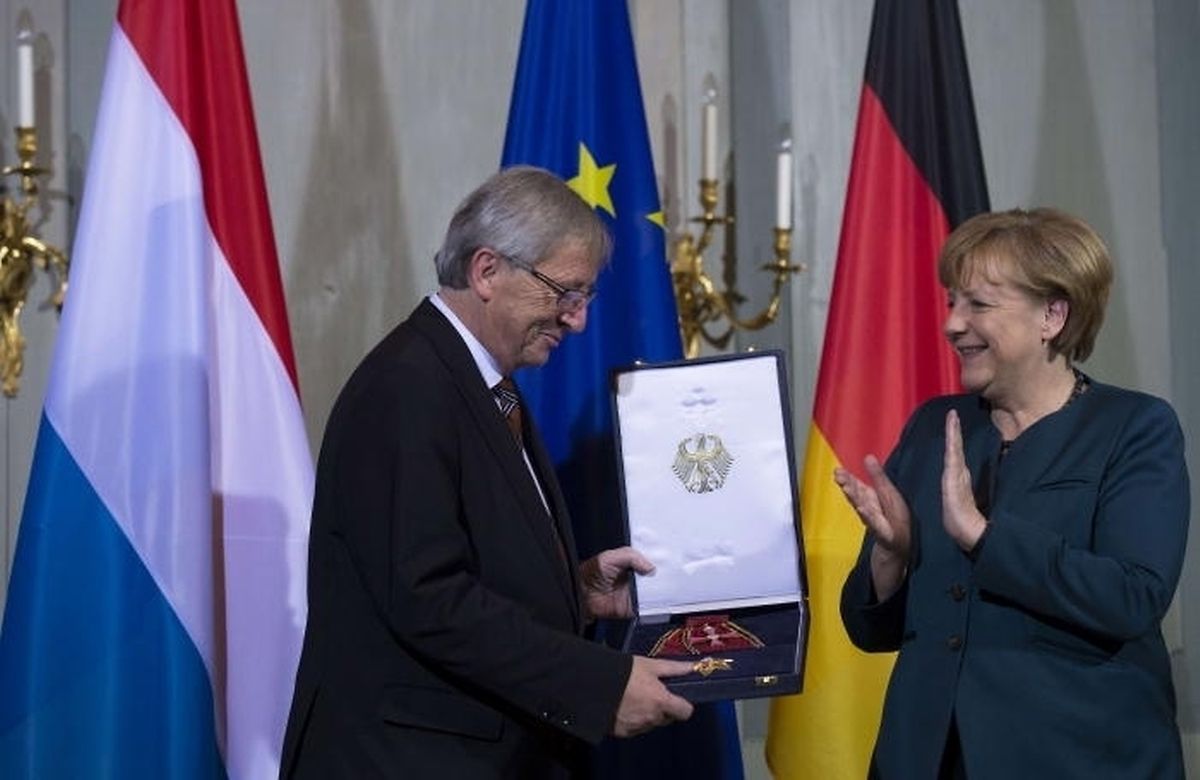 Merkel honoured Juncker with the "Großkreuz des Verdienstordens der Bundesrepublik Deutschland", one of the highest honours bestowed by the German government, for his commitment to the European project.
The day ended with an official dinner in honour of the Prime Minister.