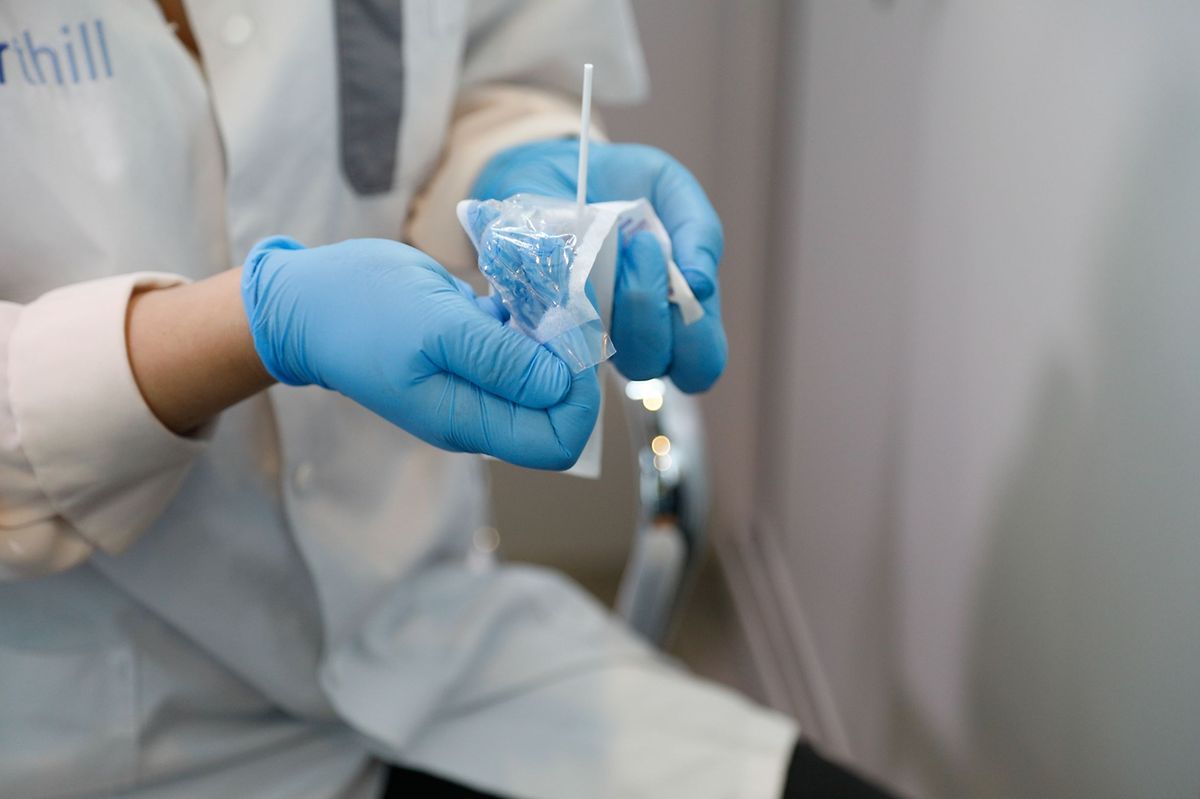 All travellers returning to Luxembourg from abroad can get for free coronavirus testing beginning Monday after the government expanded program previously offered only at the country's airport.
Luxembourg last week received praise from the European Centre for Disease Prevention and Control (ECDC) for carrying out the most tests per capita of any European country. The country carried out 50,219 tests – equivalent to 6,882 per 100,000 inhabitants – between 3 and 9 August, the government said in a report published online. Of those, 4,220 were tested after picking up at the airport a voucher for a free test, with 13 coronavirus cases confirmed among them.
Testing of holiday-goers will now be widened to include people travelling by car, train or another mode of transport. They can sign up to get tested for free via the MyGuichet.lu platform. The option will be open for trips taken until 15 September.
In the last 24 hours, 17 people tested positive for the virus and one person died from Covid-19, the Health Ministry said on Monday. The total succumbing to the disease since the start of the pandemic is now 124. There are just over 600 cases active in Luxembourg, while more than 6,700 people are considered recovered.
Unlike neighbouring Germany, Luxembourg is not mandating tests for people returning from what the government considers a high-risk area. The tests are instead offered on a voluntary basis.
The German scheme suffered an embarrassing start as some 44,000 people returning to Bavaria waited weeks to receive their test results, including around 900 people who tested positive.
A testing station set up just across the border from Luxembourg at the Markusberg motorway rest stop also was plagued by inefficiencies due to lack of IT infrastructure. Each page of results from the more than 4,500 people tested were later faxed by laboratories to health administrators, who then had to feed the results manually into a database before informing those tested, officials said on German television.

The Grand Duchy itself is currently still considered a high-risk area by numerous EU countries after an upsurge of coronavirus cases began in July. Numbers have since stabilised and active infections are once again below a key threshold of 50 per 100,000 inhabitants.
Luxembourg has demanded to be removed from a list that Germany and other countries consider high-risk locations. The rating had severely hindered travel between the neighbouring countries, and even though borders remained open trips across became effectively banned except for residents with a negative virus test result.
Between 17 and 31 July, Luxembourg health authorities received more than 9,800 requests for tests to be able to travel. More than half of them were refused, either because they were requested for a country that does not require a negative test result or because the grounds for travel were insufficient. These included visits to hairdressers, tattoo parlours or restaurants across the border, according to information obtained by the Luxemburger Wort.
People who were refused but still wanted to get tested could turn to a private laboratory and pay out of pocket.
The rules were since changed so that the request for a free test can be made without indicating the reason for travel.
Parliament approved €60 million in funds in July to continue a new round of large-scale testing beginning next month. The goal is to test 50,000 people per week while targeting workplaces such as education, healthcare and hospitality and also households in areas with large numbers of cases, such as the current virus hotspot in canton Esch.
(Additional reporting by Diana Hoffmann and Zuzanna Reda-Jakima)
---
Get the Luxembourg Times delivered to your inbox twice a day. Sign up for your free newsletters here.