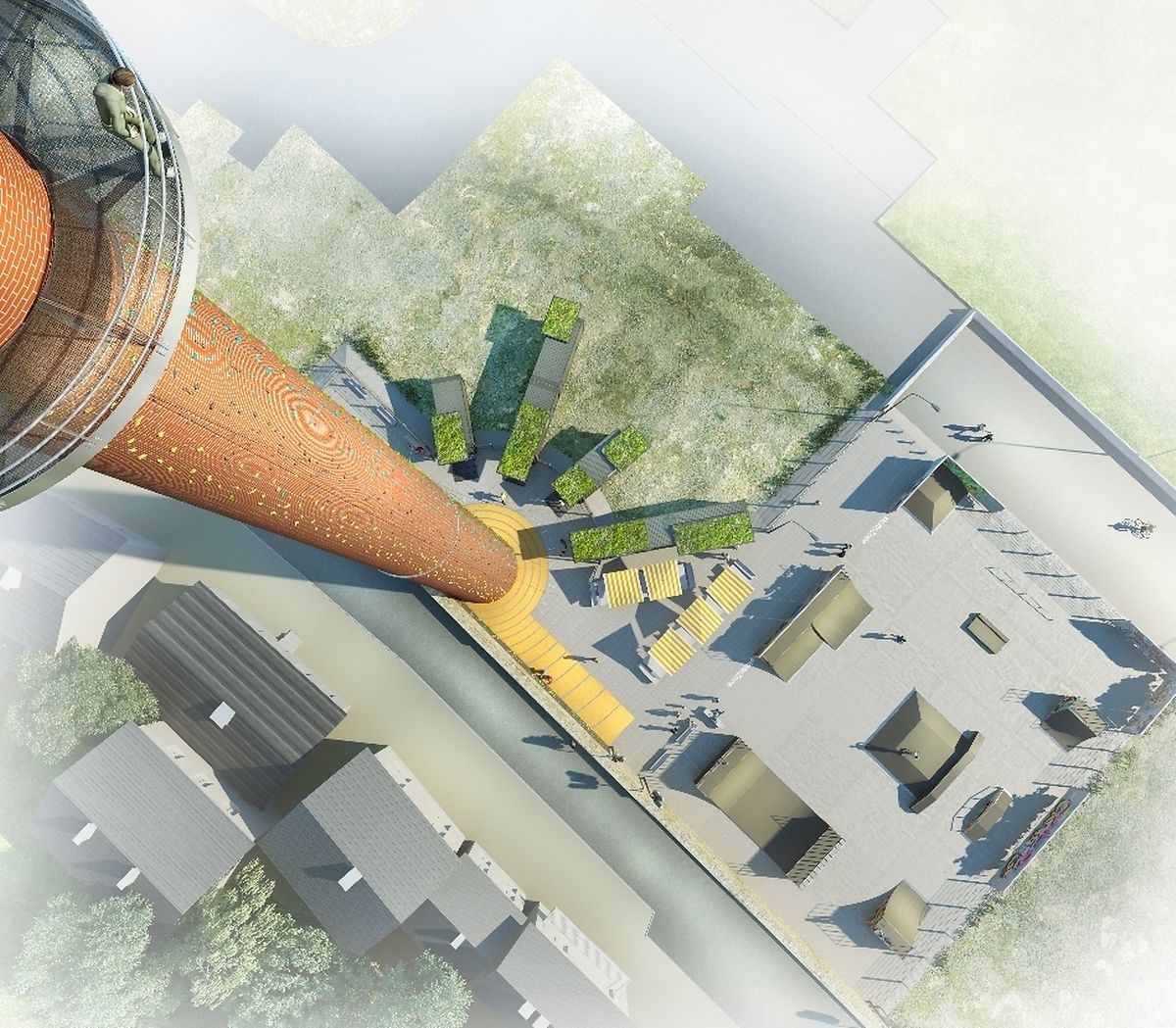 (ADW) By the end of 2014, what is currently an abandoned industrial wasteland in Niederwiltz, just north of Wiltz, should receive a new lease of life.
A climbing park is planned with the centrepiece being the huge old blast furnace chimney to be converted into a 75 metre high climbing wall.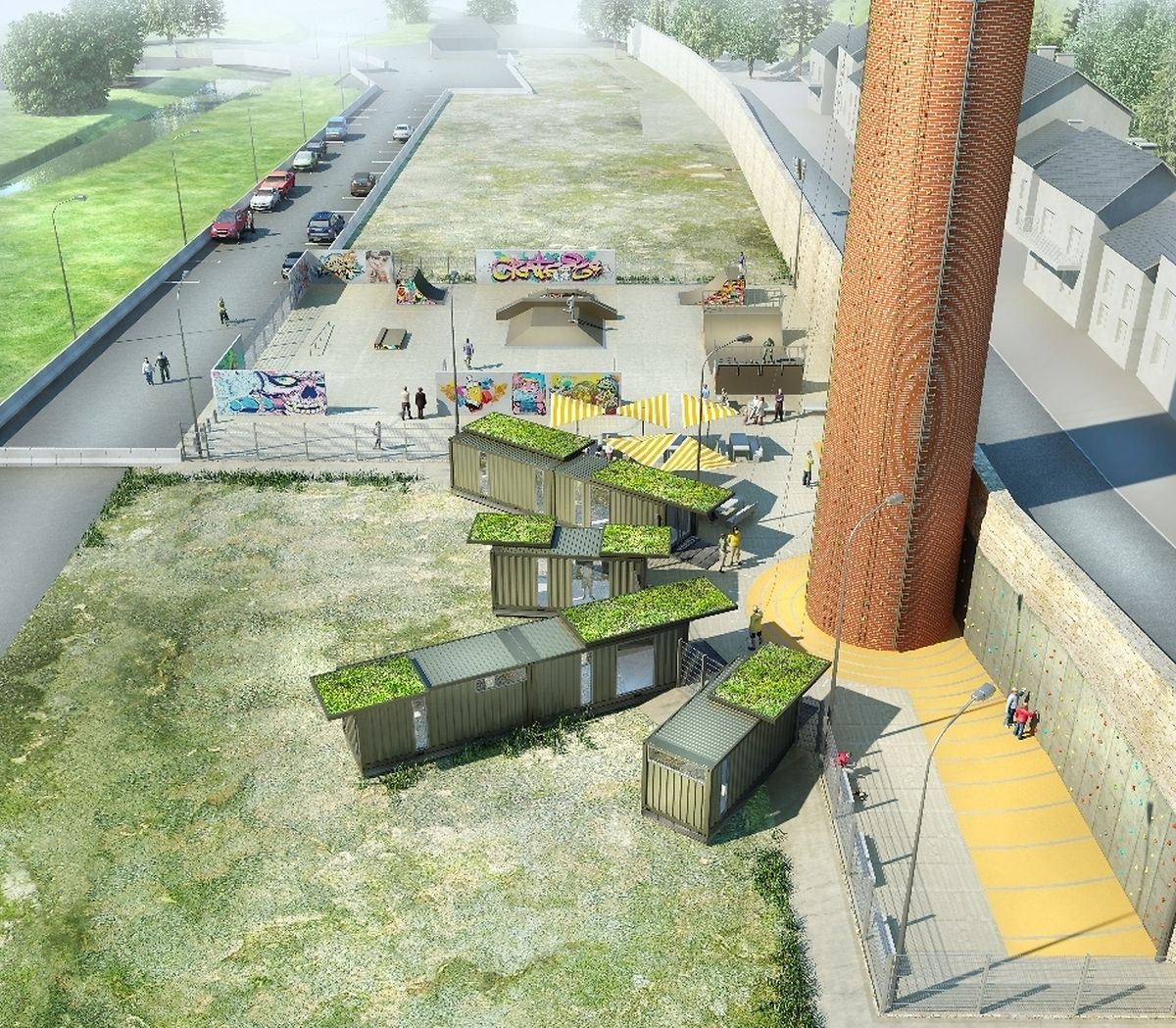 A "resting platform" is planned for climbers at about 60 metres up the chimney which was recently tested to make sure it was stable and safe to climb.
The planned parked will have a total of two climbing walls as well as a park for skateboarding.
The total cost of the Niederwiltz Park is estimated at 685,000 euros and normally 70 percent of the cost will be funded by the Sports Ministry.