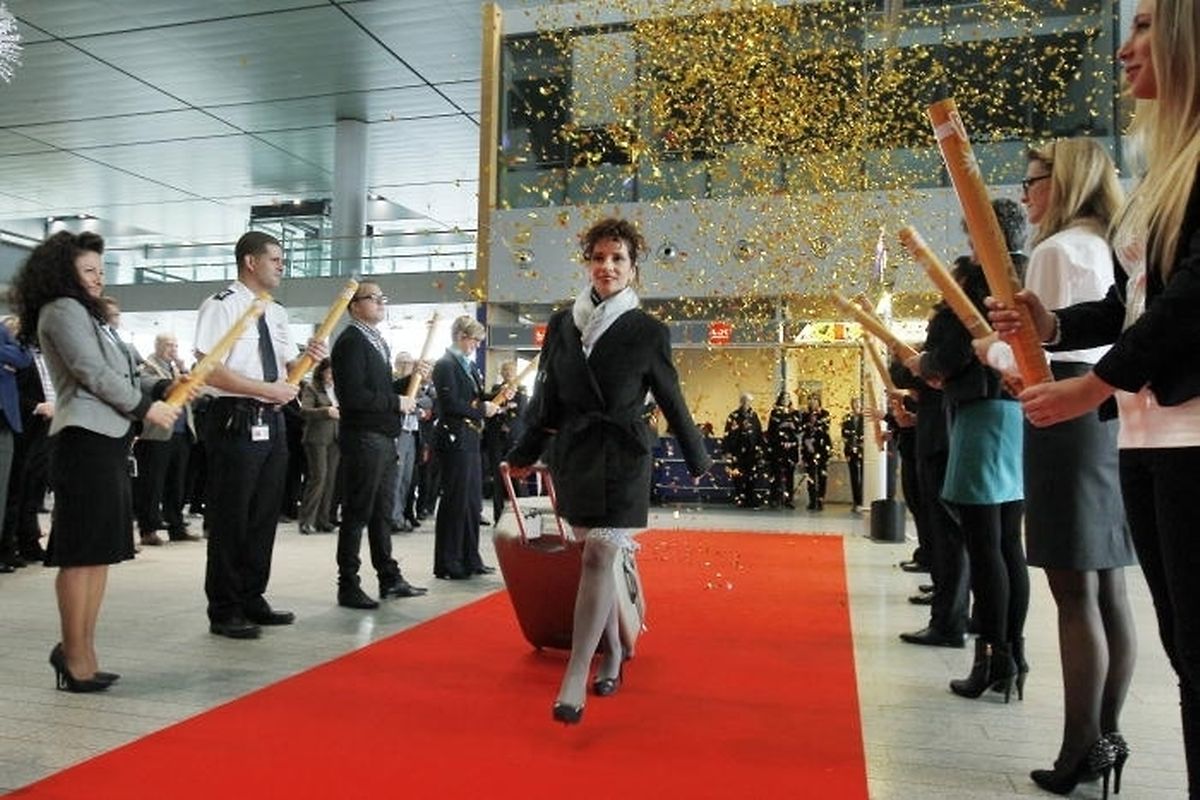 A business woman got the red carpet treatment on Thursday when she arrived at Findel Airport to confetti canons and fanfare.
Eva Ferranti, who has a phobia of flying, was the two millionth passenger to pass through the airport this year.
Airport management celebrated the occasion on Thursday by rolling out the red carpet for Ms Ferranti and showering her with golden confetti.
"For the last two years, I've been travelling every Wednesday," the passenger said, adding: "This time, it was a Tuesday! It's funny, especially as I have a phobia of flying!"
As well as the warm reception, the airport gave Ms Ferranti a set of ByeBye luggage, some model aircraft of all the planes using Findel airport, a ticket to any destination of her choice with Turkish Airlines and a pyramid of Ferrero chocolates.
Lux-airport General Director Claudine Leinenveber praised the efforts of the team at having achieved 2 million passengers in 2013, a figure which is equivalent to 41,000 passengers per week.
She thanked her predecessor, Fernand Brisbois, and all those who have contributed to the airport's success.