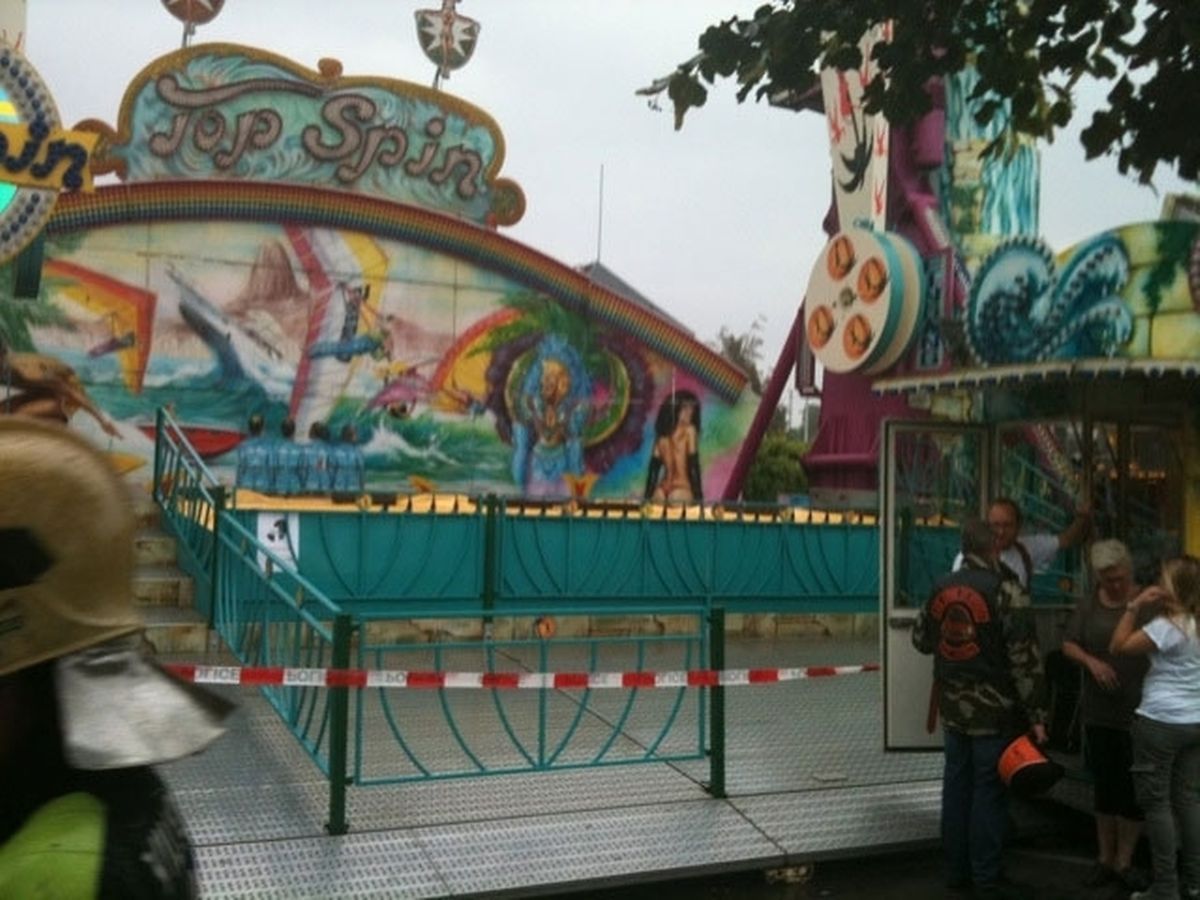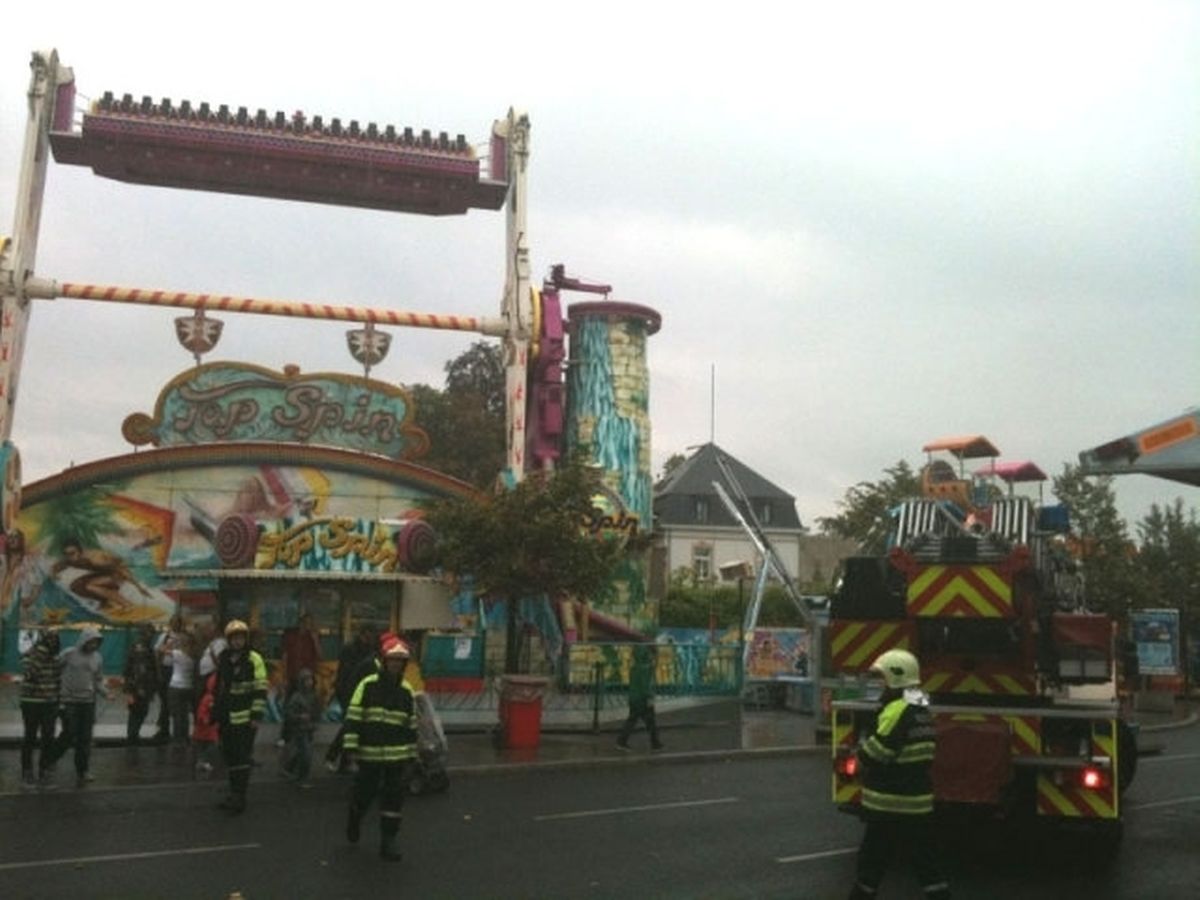 (CH) A second safety incident has been reported on a ride at Luxembourg's Schueberfouer - this time on the Top Spin ride.
At around 2.30pm on Thursday the "Top Spin" stopped in the midst of a drive. Fortunately, trapped passengers did not have to spend the involuntary break upside down.
Fairgoers were reportedly trapped for some time on the highest point of the ride until they were freed by the Fire Department with two ladders. Although no one was injured, the police are conducting an investigation.
In the meantime, the attraction was closed to the public. But no information on the cause of the incident is yet available.
The incident is the second of its kind after a bungee cord from the Catapult capsule came loose on Saturday evening. The two occupants were rescued unharmed by the fire department. However, the "Catapult" operators have since complained that they were not allowed to rescue the people themselves. They claim that the fact they had to wait for the Fire Department only served to further complicate the situation.