Fire truck "swallowed" by road
Fire truck "swallowed" by road
A fire truck crashed down a sinkhole in Grevenmacher on Thursday, when a washed out road collapsed.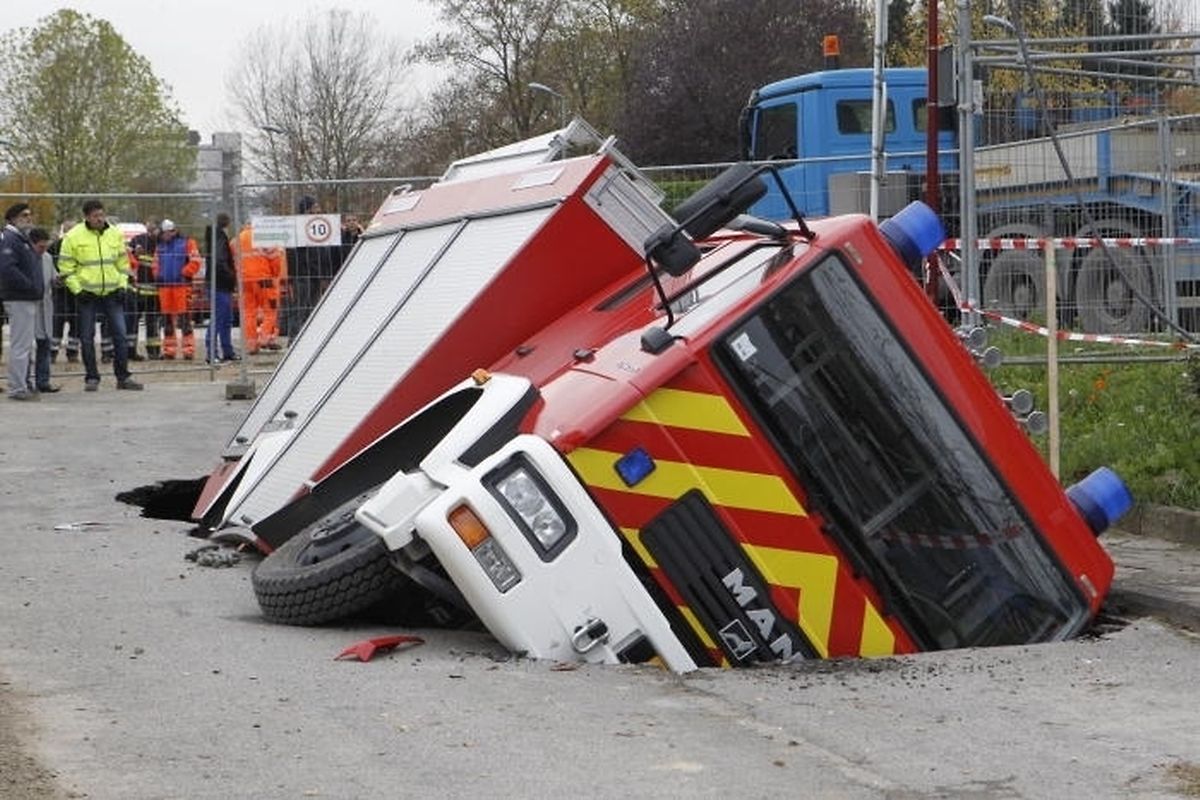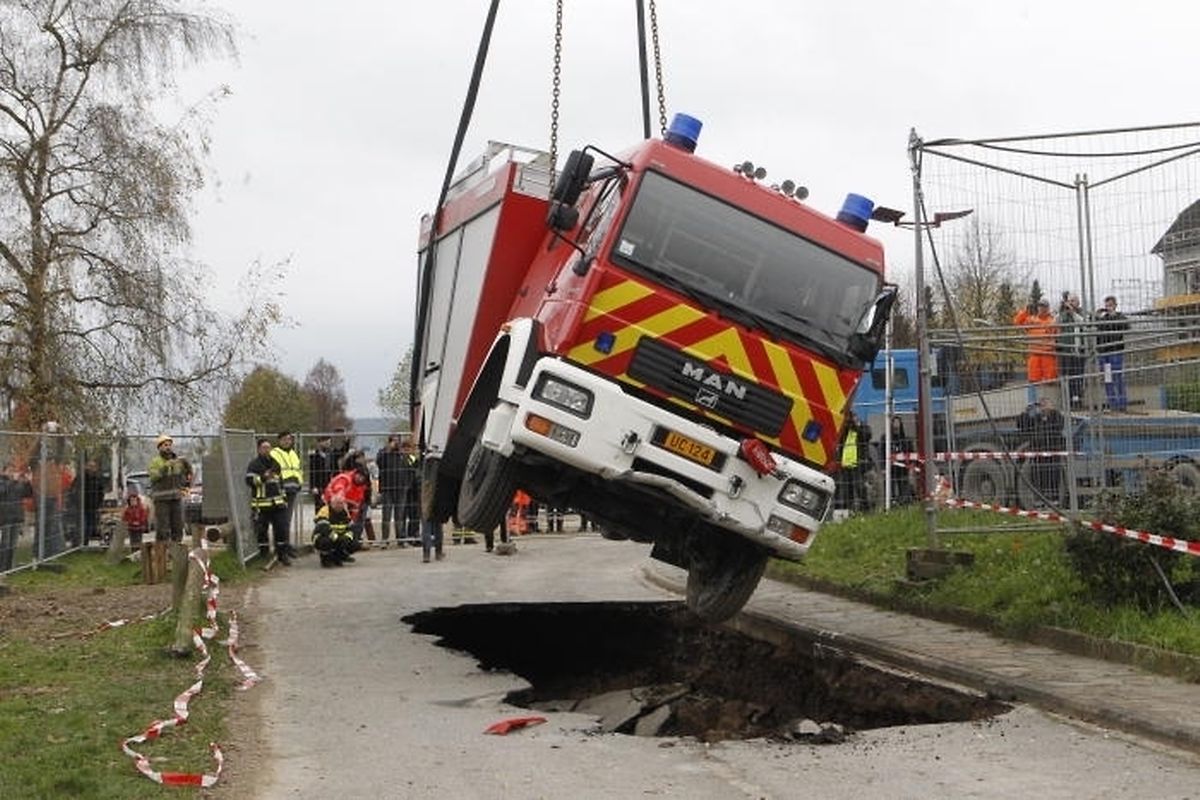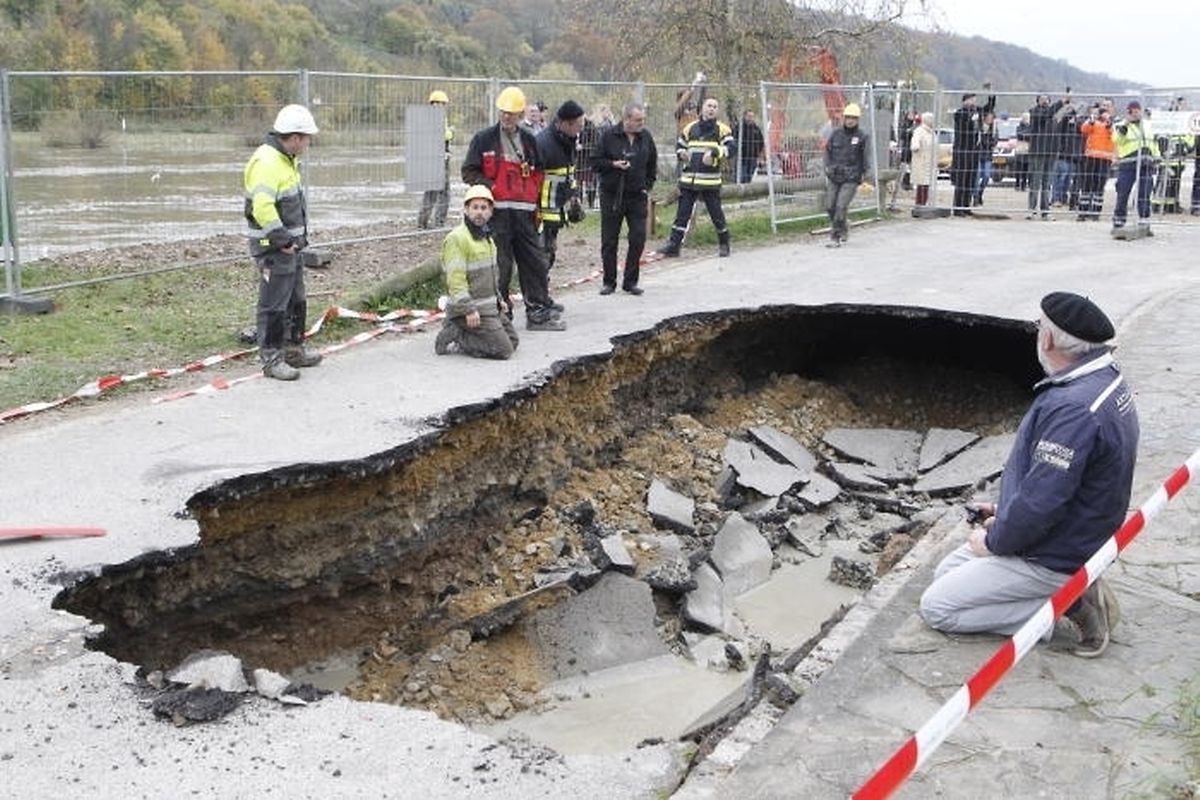 (CS) A washed out road collapsed under the weight of a fire truck in Grevenmacher on Thursday.
The truck was on site to help clear the road, which runs alongside the Moselle and was flooded earlier this week.
No-one was injured in the incident, but the vehicle suffered considerable damage.
A crane had to be set up to help lift the truck back onto the road.