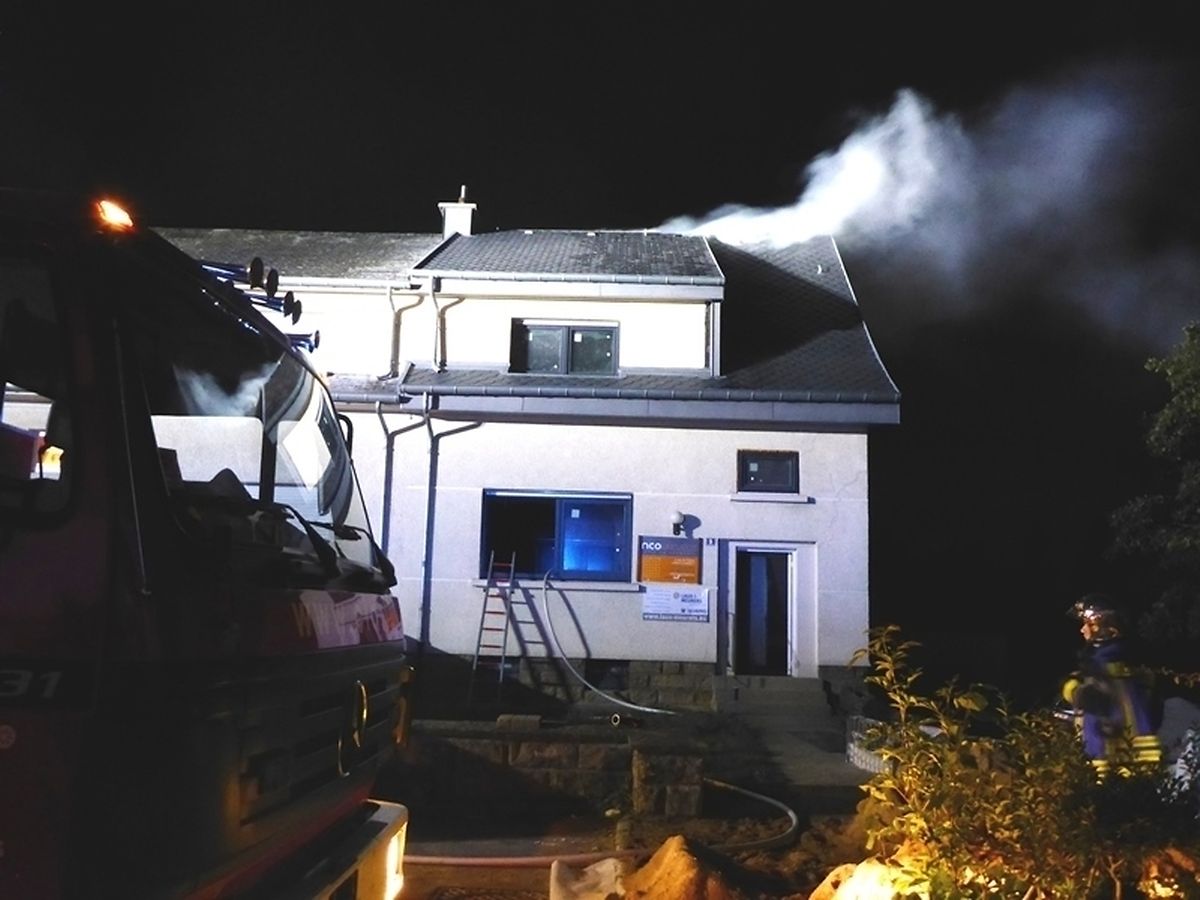 (MSS) Firefighters rushed to a house ablaze on Monday night in Dudelange at about 8.30pm.
Firefighters quickly established that the wooden frame of the house, located on cité Aloyse Meyer, had caught fire but doubt still remains as to what sparked it.
The fire brigade managed to smother the flames with foam and prevent the blaze from spreading to an adjacent semi-detached house, however the damage was considerable.