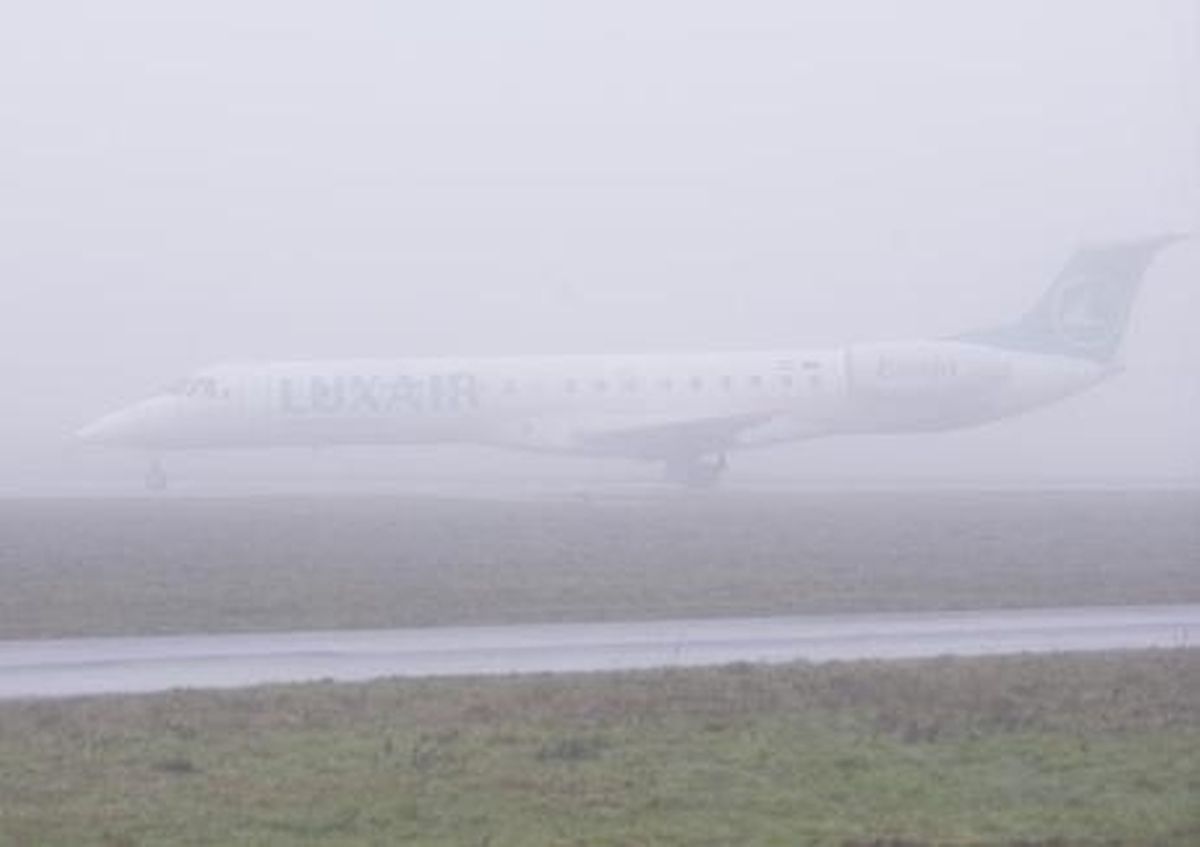 Luxair cancelled a flight to London and diverted a handful of other flights on Friday afternoon because of thick fog at Findel airport.
The airline cancelled the 3.15pm London City flight along with the 3.45pm to Dusseldorf. Earlier in the day, it diverted a flight from Porto to Liège and one from Hamburg to Metz because of poor visibility in Luxembourg.
Also cancelled were:
LG6995/13 Luxembourg-Milan
LG6996/13 Milan-Luxembourg
LG9304/14 Frankfurt-Luxembourg
LG9305/13 Luxembourg-Frankfurt
LG4595/13 Luxembourg-London City
LG4596/13 London City-Luxembourg
Luxair Group spokesman Christian Welter said that half a dozen flights had been cancelled in total because of the fog.
"We need visibility up to 200 metres to land and we only had 150 metres, which is clearly insufficient," he said.
He said that if weather conditions continue, further cancellations could occur. Flight passengers expecting to travel in or out of Luxembourg on Friday were urged to visit luxair.lu