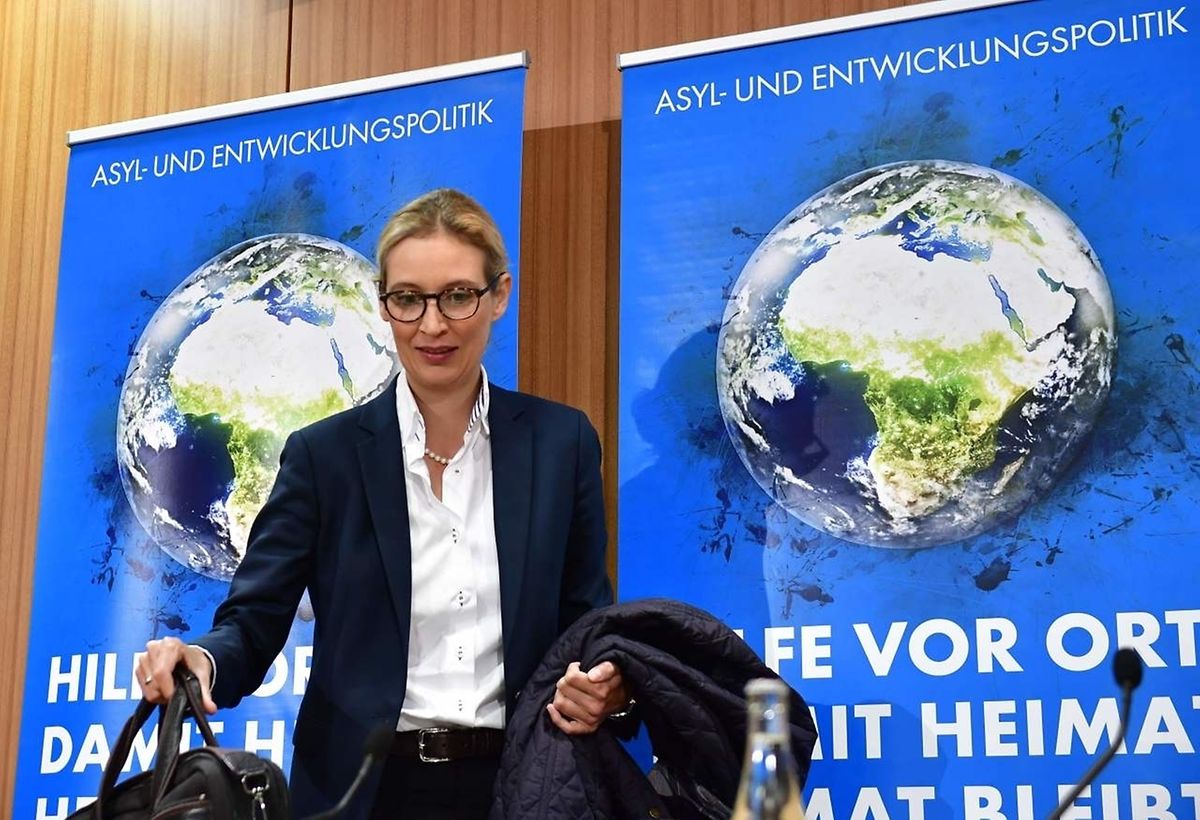 (Bloomberg) The Alternative for Germany party is concerned that its support base is overwhelmingly male and its image extreme, prompting its leadership to consider a last-minute drive to appeal to women voters in the run-up to the September 24 election.
While projected to win its first seats in the Bundestag (the party was founded in 2013) on a platform of clamping down on immigration and breaking up the euro area, the AfD still risks scaring away mainstream voters, according to Alice Weidel, one of the party's two leading election candidates.
Many party officials just don't realise that their rhetoric sounds extreme to potential supporters, she said in an interview Berlin on Tuesday.
In particular, the AfD faces a "real problem" in appealing to women, Weidel said. Women constitute barely a fifth of the AfD's voter base, despite she and party co-leader Frauke Petry occupying top posts, Weidel said.
"We don't reach women," Weidel said. "We don't explain how urbanised women who want to work or have to work can combine work and family."
"Since we have nothing to offer here, the AfD is mistakenly perceived as a party which pays too little attention to the needs of women and we've recognised this problem," she said.
Less than four weeks before the election, the AfD is poised to shock Germany by becoming the first far-right party since the war to take seats in the federal parliament. While struggling to hold on to the 3rd spot in polls that it occupied during the height of the refugee crisis until earlier this year, a strong showing by the AfD could still limit the coalition options for Chancellor Angela Merkel and compound the woes of her Social Democratic Party challenger, Martin Schulz.
German Coalition Fatigue Limits Options for Merkel and Schulz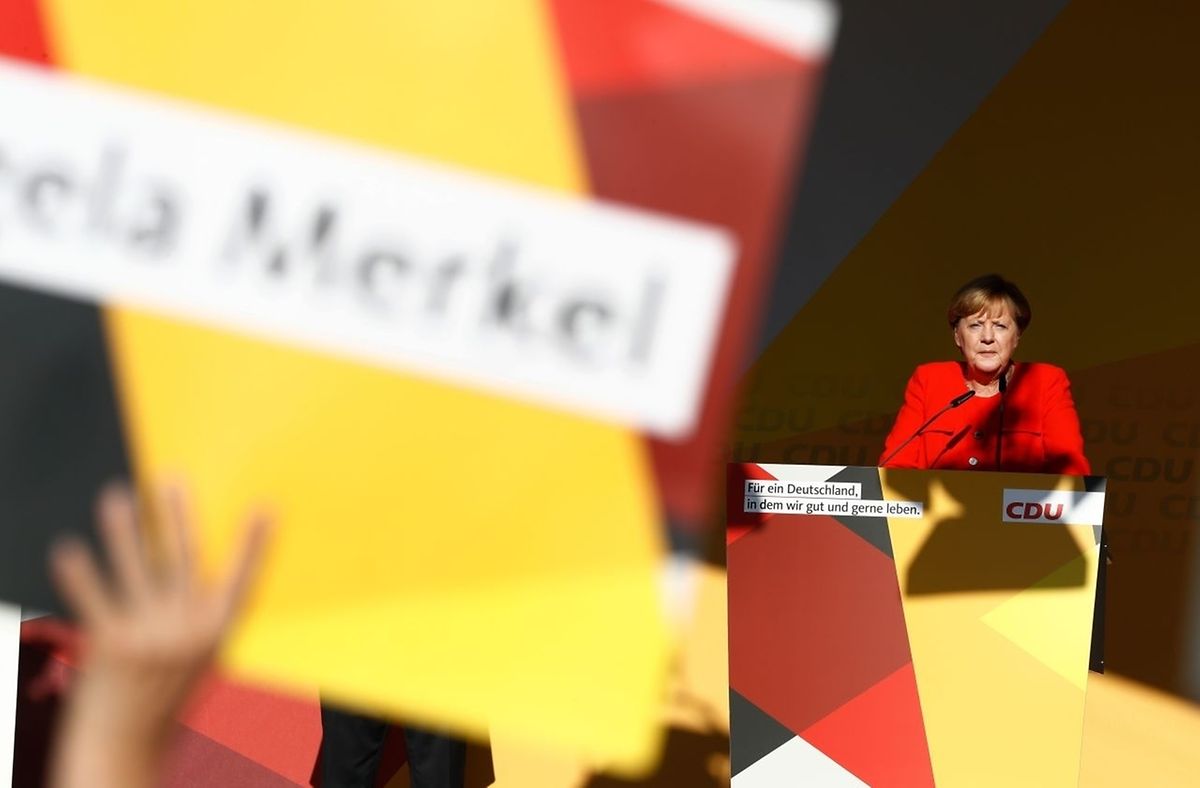 What's more, Merkel would have the most to lose from a successful AfD push for women voters, since her Christian Democratic Union skewed the most toward female voters in 2013. At the same time, Weidel's comments show the AfD still has a long way before becoming a mainstream party able to pick up swathes of voters turned off by Merkel's liberalism.
In a Bloomberg Television interview, Weidel described the party, which calls Germany's Muslim population "a great danger to our state" and advocates shutting the borders to refugees, "a new liberal-conservative force" that is "clearly to the right" of Merkel's CDU-led bloc.
"But only because the CDU has shifted completely to the left under Merkel and become social democratic," she said. "If we're being honest, there's no longer any difference between the CDU and SPD positions."
That's in part a reference to the refugee crisis that was oxygen to the AfD, originally founded four years ago to oppose euro-area bailouts. One of its first tasks upon entering the Bundestag will be to demand parliamentary inquiries into Merkel's handling of both the refugee and euro crises, Weidel said.
'Racist' Remark
The chancellor broke her usual silence on the AfD and shot back with some uncharacteristically blunt language on Tuesday during her annual summer press conference. Asked about comments aimed at the government's migration commissioner by Alexander Gauland, Weidel's 76-year-old co-runner, Merkel told reporters the statement was "racist."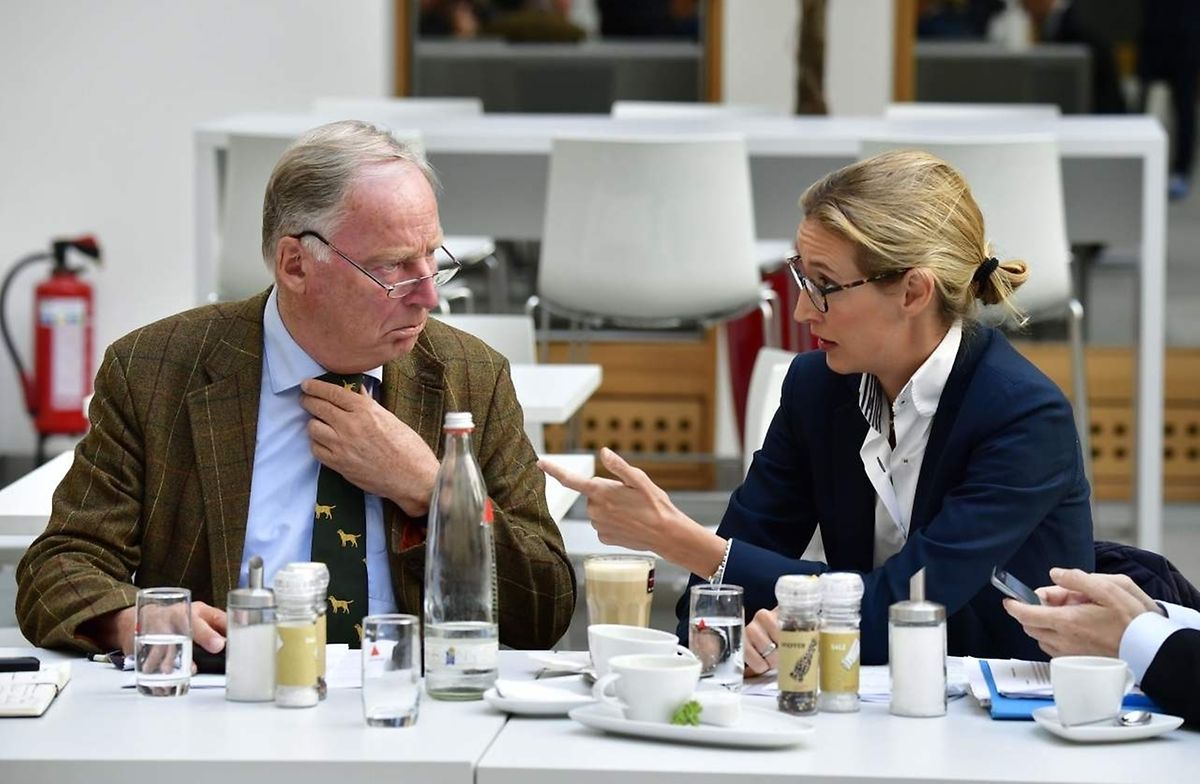 Aydan Ozoguz, a Hamburg-born German citizen of Turkish descent who was appointed Merkel's migration commissioner in 2013, had said in a newspaper interview that there's no evidence of a specifically German culture beyond the common language. Gauland responded at a weekend rally that Ozoguz should be "dumped in Anatolia," though later backtracked.
"You just can't do that," Merkel said. "And you have to say that this attempt to do it according to the same model every time -- first a provocation and then backing off a little bit -- speaks for itself and shows what kind of spirit is behind the authors of such smear tactics."
While Weidel suggested that Gauland "isn't quite wrong" in his views on Ozoguz, she said his remarks were one of the "verbal blunders" that are hurting the party.
"We had an electoral potential last year of 25% and now we have a potential of not even 12.5%," said Weidel, citing a study she commissioned. "This is something where the AfD has to be self-critical and ask itself: What impact will this have, not least for potential voters."