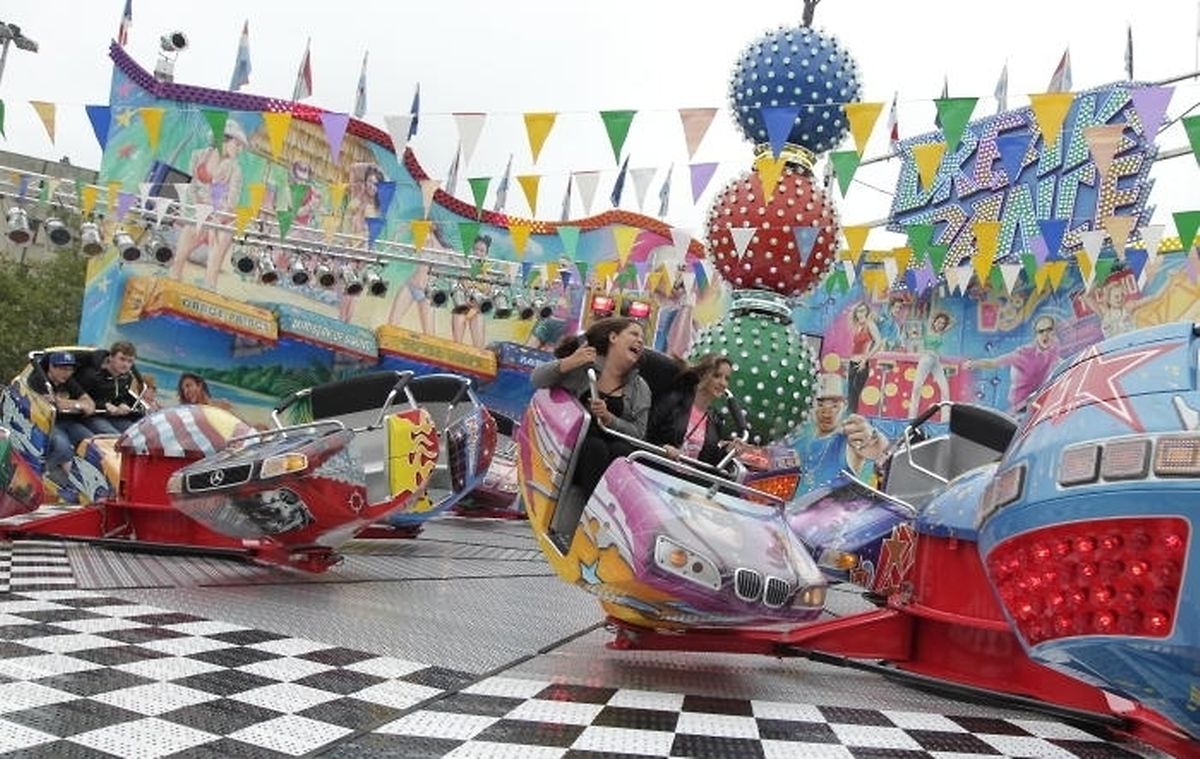 (CS/ChF) While the 673rd Schueberfouer was off to a rainy start this weekend, organisers were nontheless satisfied with the first three days.
The sun was shining when the fun fair officially kicked off on Friday afternoon, and crowds flocked to the Fouer on its first day, with the fun lasting well into the night due to extended opening hours and balmy temperatures.
On Saturday, however, sun was replaced by rain and even hail, with slightly more promising weather on Sunday, which was grey but mostly dry.
On the whole, Roger Pelzer, president of the international association of fairground exhibitors, said that the results were positive. "Anyways, there has hardly ever been a Schueberfouer without rain," he commented at a press conference on Monday.
Meanwhile, if you have ever fancied being served by your mayor, you may well get the chance at the "Mayors' Day" on Tuesday, where mayors from across Luxembourg will be working as waiters at the Fouer's restaurants between 5pm and 10pm.
For a full schedule, of which mayor will serve where visit fouer.lu