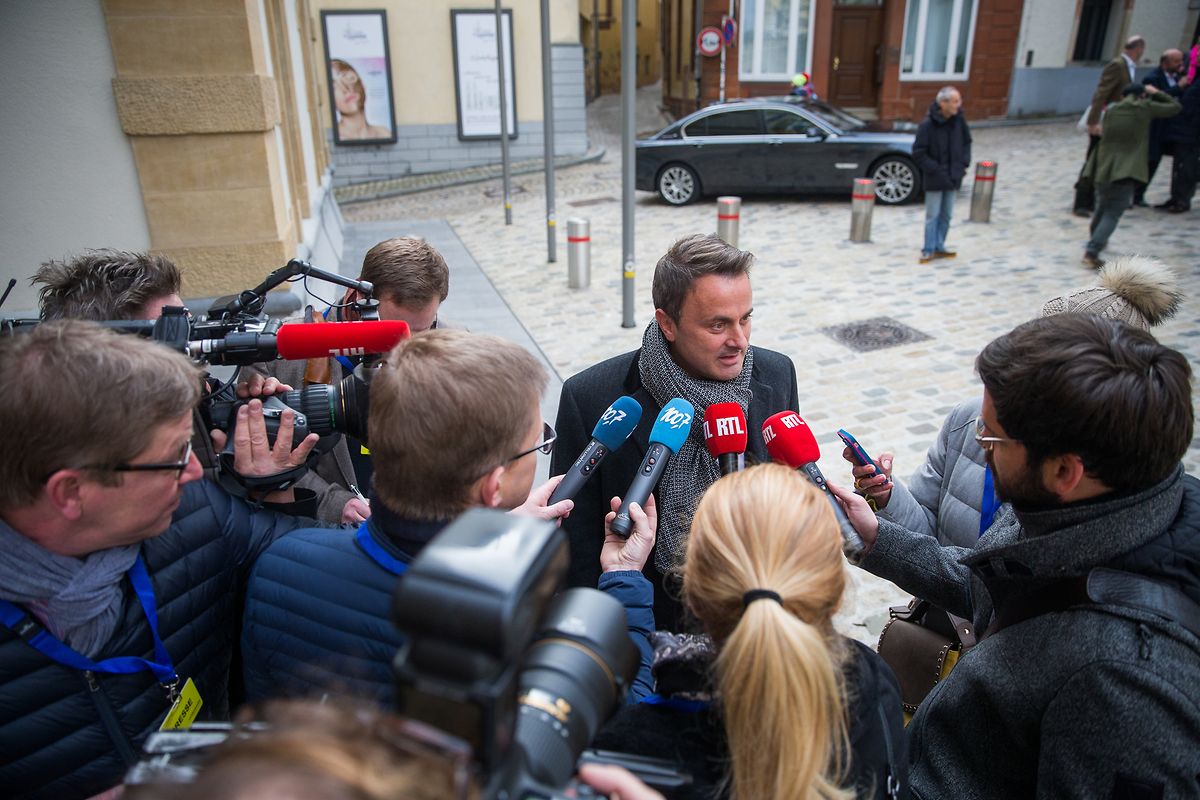 Luxembourg prime minister Xavier Bettel talks to the press Photo: Lex Kleren
A final agreement to form a new three-party government is expected to be ready before the Christmas holidays, according to an RTL interview with prime minister Xavier Bettel.
The information was revealed following the fourth round of talks between the three parties who want to continue their tri-party coalition government.
Another round of negotiations will take place on Thursday between the Democratic Party (DP), Luxembourg Socialist Workers' Party (LSAP) and The Greens (Déi Gréng).
Talks in some of the working groups have been successful, but not in others, Bettel stated. For the moment, the content of the agreements reached in the negotiations are not known.
Meanwhile, ahead of the start of yesterday's meeting, the current deputy prime minister and economy minister Etienne Schneider denied interest in leaving the government to take up a post of European commissioner.
According to sister publication Contacto, information about Felix Braz, minister of justice, taking the position of deputy prime minister is only a possibility, and there is a chance that Etienne Schneider could remain in this post.
However, Schneider has come under fire recently for his handling of the government's investment in a US space firm and his LSAP party suffered a major loss during the elections.
Ongoing negotiations between the liberals, socialists and Greens continue on Thursday and Friday.
---
Get the Luxembourg Times delivered to your inbox twice a day. Sign up for your free newsletters here.