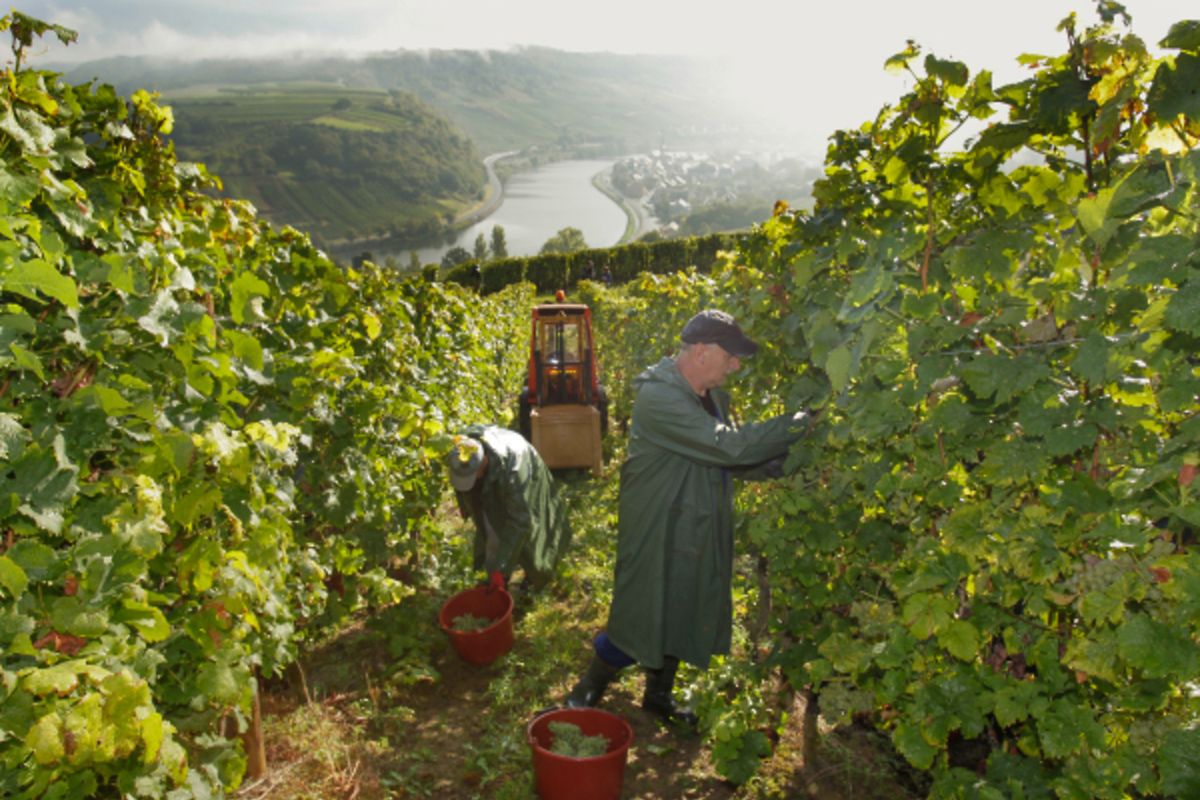 18.09.14 20 Begin der Traubenlese, Trauben Lese, Wein Vendange, Machtum, foto: Marc Wilwert photo: Marc Wilwert
Luxembourg's grape harvest is expected to begin on September 20, with Frühburgunder (Pinot Noir) and Rivaner the first varieties to be picked.
The date will carry few surprises for people living in Luxembourg's wine producing region, the Moselle Valley, as most years it begins around this time, give or take a few days.
Luxembourg's exceptionally warm spring and summer is not expected to have a negative impact on this year's yield.
In May, the region received half its usual rainfall and the area was struck by drought in June and July.
But, in order to mitigate against the climate, young vines planted in the spring which had not been able to spread deep roots, were irrigated.
Wine producers will be keeping a close eye on the weather in August and hoping for some rain, which is important for the ripening process.
Luxembourg's vineyards cover around 3,200 acres along the Moselle valley in the east where nine grape varieties are grown.
Since 2015, wines produced in Luxembourg have been given the label 'Moselle luxembourgeoise — Appelation d'origine protégée (AOP)'.
Do not miss the news - sign up to receive the wort.lu newsletter in English delivered to your inbox six days a week.