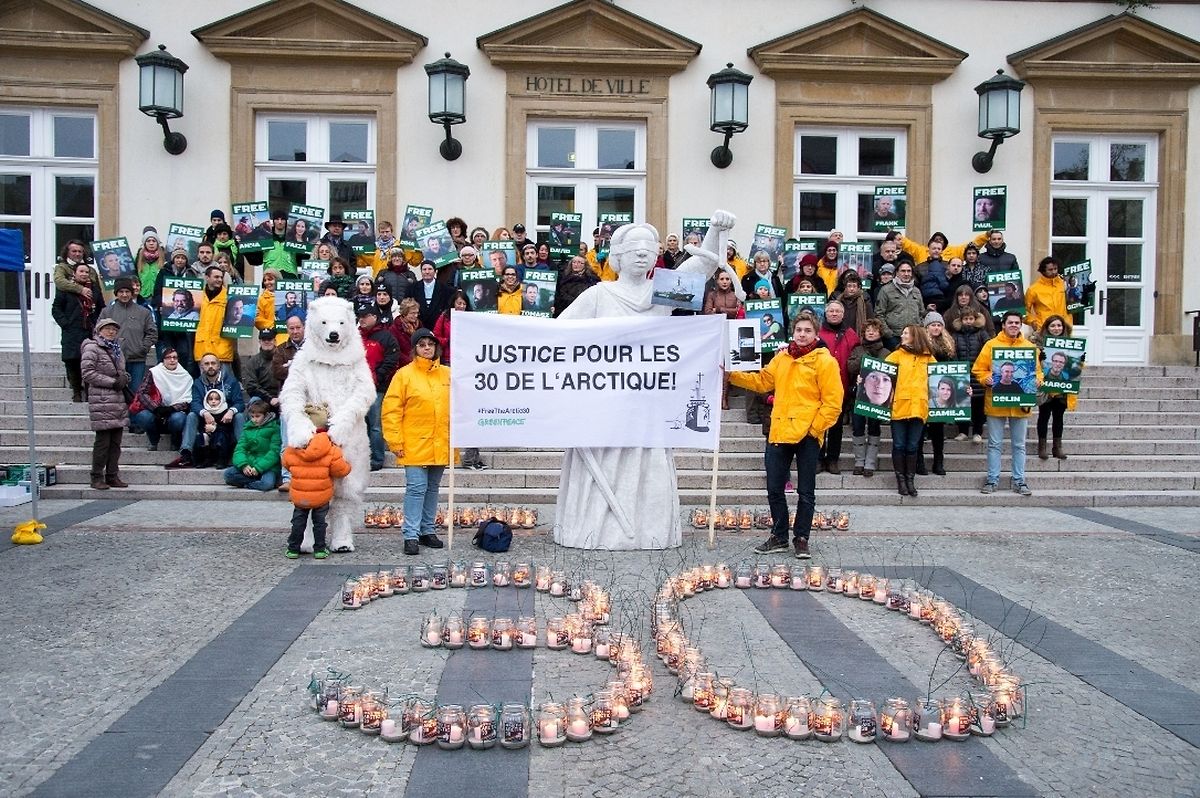 Around 60 Greenpeace supporters held a demonstration in Place Guillaume II in solidarity with the 30 activists being detained in Russia.
The group, known as the "Arctic 30", was arrested on September 18 after the Russian authorities seized their Arctic Sunrise vessel during a protest against drilling in the Arctic. They are accused of piracy.
Next week marks the second month that they will have been detained and a Russian court is expected to further extend their detention.
In Luxembourg on Saturday afternoon, demonstrators held a candlelit parade through the capital and took a photograph which will be sent to the Russian embassy.
Greenpeace Luxembourg's Martina Holbach said in a press statement: "The 30 Arctic activists are neither hooligans nor pirates. The charges, which could lead to seven years in prison, are largely disproportionate. They are nothing more than an attack on the right to peaceful protest."
The global Greenpeace movement has reportedly gathered more than 2 million signatures for a petition to free the 30 activities.