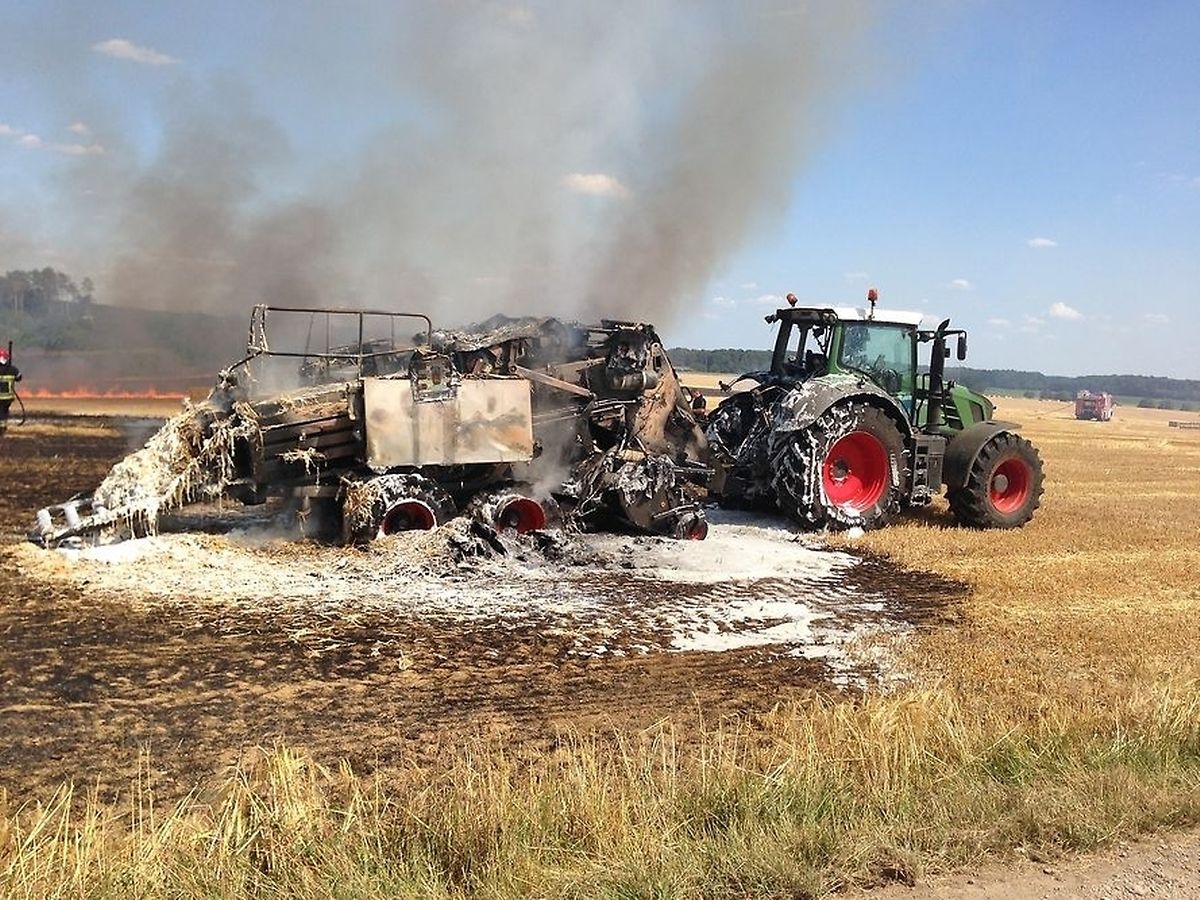 Firefighters were called to the middle of a field late Thursday afternoon where a hay baler on the back of a tractor was ablaze.
The incident happened in a field located between Steinfort and Hobscheid and when firefighters arrived not only was the vehicle engulfed in flames but the field itself nearby was also alight and flames were spreading rapidly.
Luckily however, the fire department was able to bring the fire under control and eventually extinguish it, but not before the hay baler was completely destroyed, and the tractor pulling it seriously damaged.
The ground around the vehicles was reported to have been completely scorched by the fire.
Details of how the fire started are either not known, or have not been reported.
An investigation has been launched.
Do not miss the news - sign up to receive the wort.lu newsletter in English delivered to your inbox six days a week.