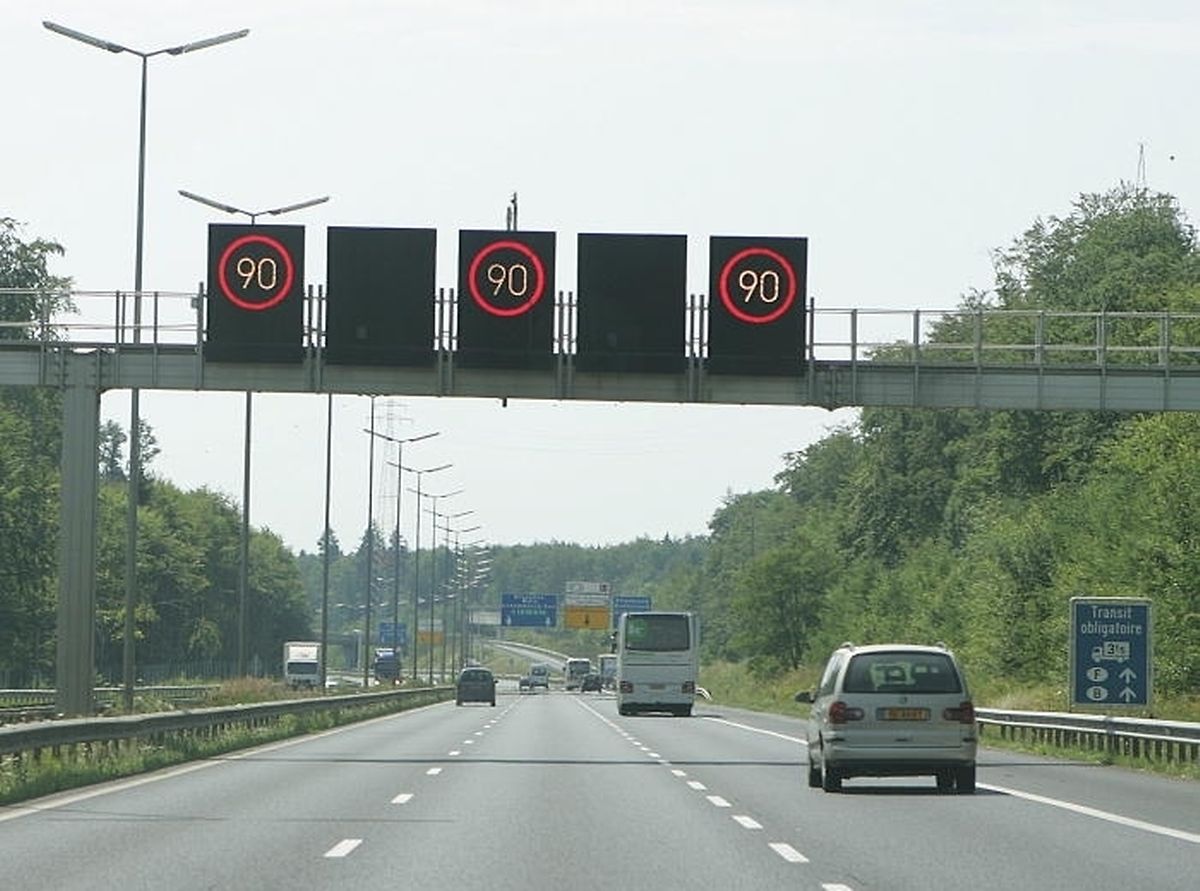 (CS) With temperatures reaching above 30°C in Luxembourg on Thursday, the speed limit on the country's motorways has been lowered to 90km/h.
This is a routine measure to avoid ozone levels to exceed the recommended European safety levels and to prevent smog. Throughout the summer, speed limits were adjusted several times.
The special speed limit should be lifted later in the evening, when temperatures cool off and there is less traffic on the road.
Motorists are advised to pay attention to the motorway signs, especially since Friday brings another day of high temperatures ahead of the weekend, when temperatures are meant to drop with rain forecast for Sunday.