Luxembourg ideal for clients with 'international needs'
Luxembourg ideal for clients with 'international needs'
Wort English reporter Roxana Mironescu speaks with Falk Fischer, CEO at Julius Baer Luxembourg, about shifting client needs, ever-changing regulations and the bank's plans to make the Grand-Duchy its EU hub.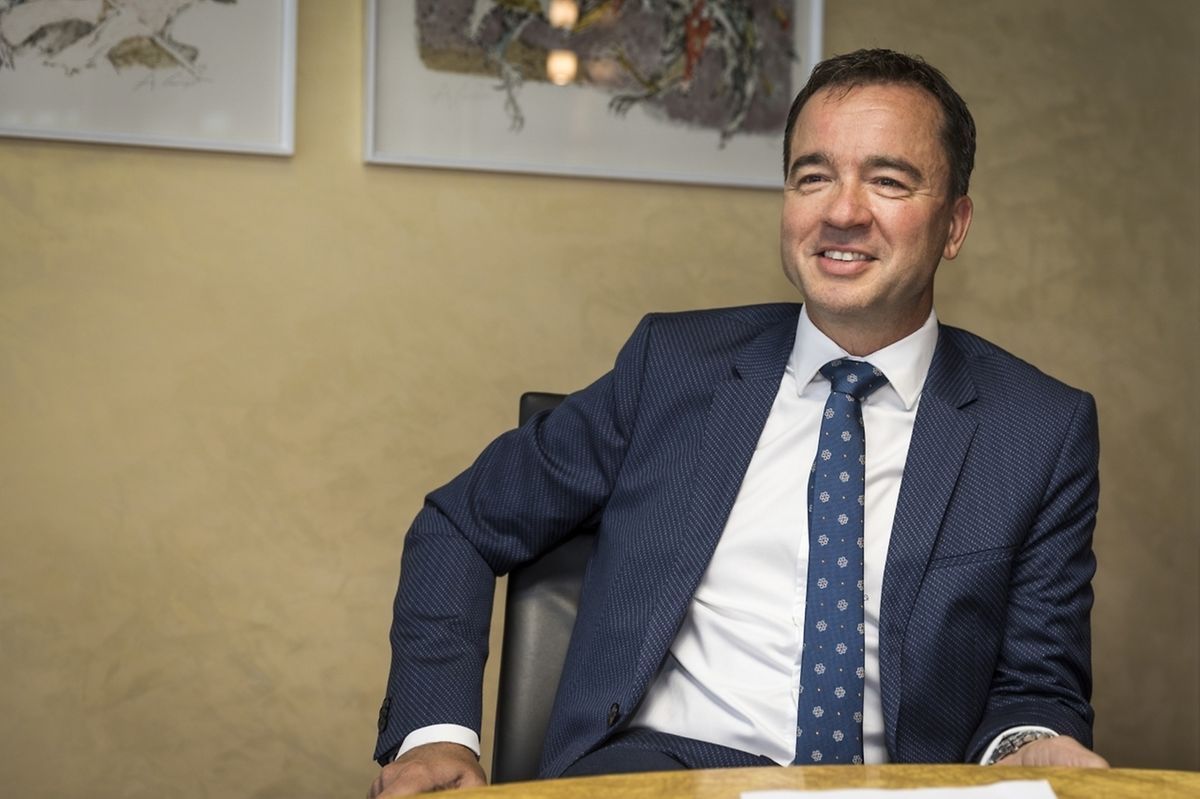 Wort English reporter Roxana Mironescu speaks with Falk Fischer, CEO at Julius Baer Luxembourg, about shifting client needs, ever-changing regulations and the bank's plans to make the Grand-Duchy its EU hub.
Founded in 1890, Julius Baer is Switzerland's third-largest private bank and a leading name in international private banking services.
In Luxembourg, it has a full banking license and is a fully owned subsidiary of the Zurich-based Julius Baer Group.
Julius Baer services individuals from the higher end of the wealth spectrum. Clients must have at least €1 million in assets to be banking with the Swiss group.
In 2015, Julius Baer announced plans to acquire Commerzbank's Luxembourg private banking franchise, with €3 billion in assets under management. The deal closed in early July 2016 and allowed Julius Baer's Luxembourg-based business to manage total assets of around CHF 5 billion (€4.4 billion) on a pro-forma basis.
In July, Julius Baer announced its plans to make Luxembourg the centre of its European operation, a strategic choice that involves the transfer of a large number of its European clients and their assets.
Luxemburger Wort met with Falk Fischer, CEO of Julius Baer Luxembourg, to talk about the rationale behind making the Grand-Duchy an EU hub, catering to highly sophisticated clients with cross-border needs, recruiting best-in-class talent and meeting ever-increasing industry regulations.
And when it came to its international business, it was always clear for Julius Baer that Luxembourg was the place to be.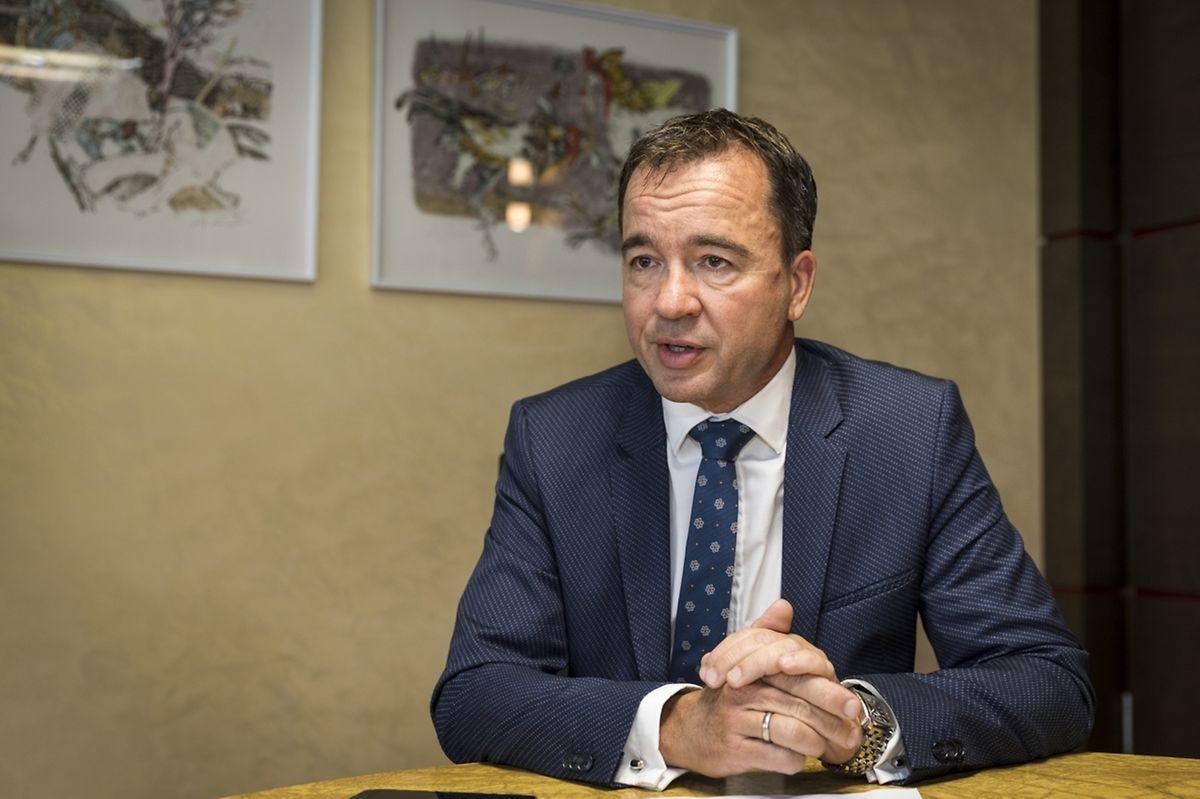 Swiss banks, according to Fischer, have limitations in getting access to the European single market, and banks based in Switzerland, from a cross-border perspective, need to set up EU headquarters.
While Luxembourg competes directly with Frankfurt and London and their mature financial centres, Fischer believes the Grand-Duchy boasts a long history and a very international environment. This fits perfectly with the type of business Julius Baer does – servicing international clients, from across Europe, who have complex cross-border needs.
"Our clients come from so many countries around the globe, and their requirements are truly international, so where do you want to go?" asks Fischer, pointing out that every business actor in Luxembourg – from the government to regulators, law firms and tax advisors – has an international mindset.
And this multinational, multilingual character also applies to the pool of talent available in the Grand-Duchy.
"People here in Luxembourg have an international background, they have been dealing with the international banking industry for many years already, they are very well experienced in that. If you want to recruit specialists, which you are going to need to run your business, you've got it here in Luxembourg."
Centralising EU activities around a Luxembourg-based hub will entail several changes for the local bank, which, in future, will act as a "role model" for the whole group.
Fischer explains that Julius Baer in Luxembourg will act as an advisory office and a service and processing hub.
Relationship managers from primarily European countries will be based in Luxembourg and cover a certain country or region, such as the Iberian peninsula, French-speaking countries like France and Belgium, the Flemish-speaking region of Belgium and The Netherlands, and the Nordic countries.
"So we are going to have relationship managers based in Luxembourg, responsible for those markets, traveling to those countries to attract new clients to Luxembourg in order to do business – clients with a pure private banking and international profile."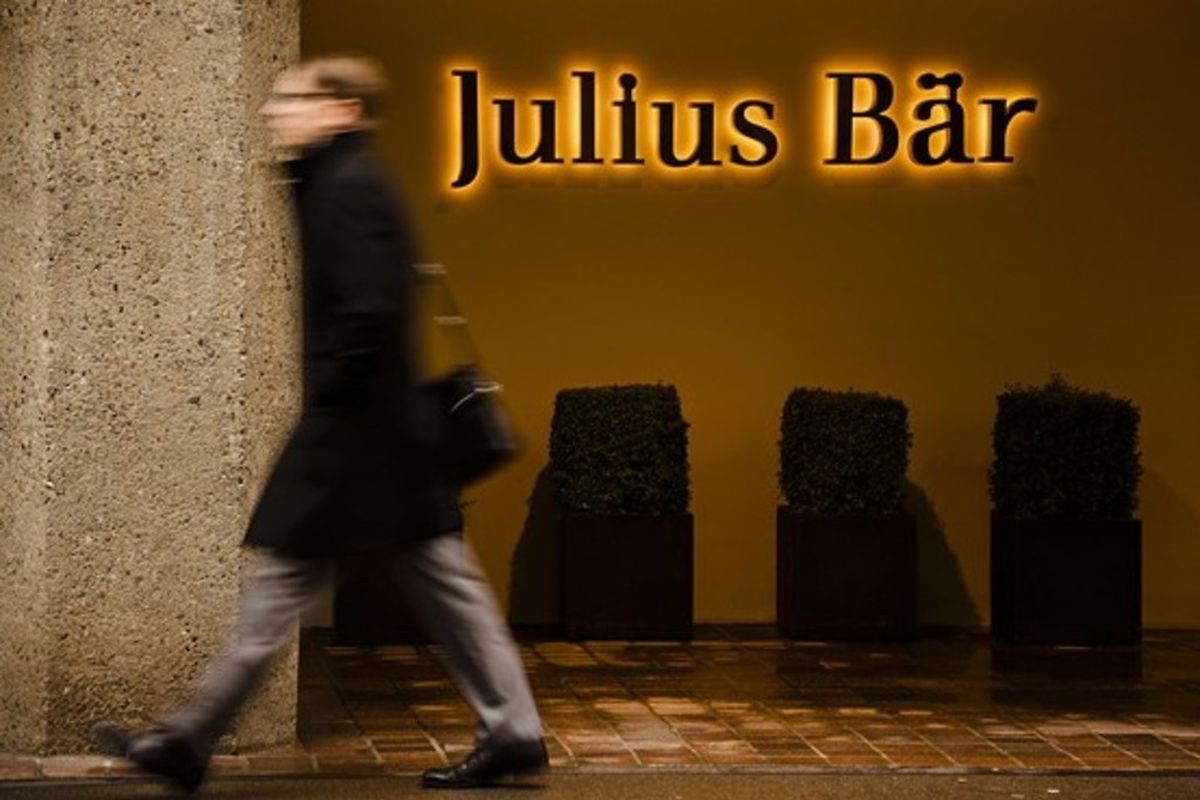 Private banking clients have many reasons to come to Luxembourg. Some are looking for "safety and stability", given the different levels of political and economic development across countries.
"We all know political and economic stability is exceptionally good in Luxembourg, and many clients are looking exactly for that," he says, adding that, "when you are a wealthy individual in a certain country and you seek safety and stability for a certain portion of your private wealth, Luxembourg and the European Union are the places to be."
Other private banking clients are looking for "highly sophisticated wealth management advice", which they cannot find in their home countries. That is why Julius Baer Luxembourg will also act as a product and solution provider.
"It's the advisory experience here in Luxembourg, based on all the Luxembourg offerings, structuring, fund business, mortgage lending and insurance business – everything Luxembourg is well-known and famous for. Investment management know-how is crucial, and this goes hand in hand with Julius Baer's open architecture platform."
The third role of the Luxembourg-based bank will be to serve as a service and processing hub for Europe – "the so-called 'Euro hub'".
EU platform
While German clients will continue to be serviced from Frankfurt, international clients booked on the Frankfurt platform will be transferred to Luxembourg by the end of the year.
Once all clients are moved to the Grand-Duchy, the asset base will be "large" and contribute significantly to the growth of total assets being booked on the platform, reaching "a couple of billions" thanks to the transfer of large HNWI and UHNWIs.
The Swiss private bank's strategic decision to invest in a centralised platform to service clients in different markets also "goes hand in hand with the development in the industry, digitalisation".
However, grouping activities under an EU-wide platform does not necessarily mean relationship managers, a key feature of the private banking sector, will no longer be based in the core markets to make business in. According to Fischer, the "money will be transferred here, but relationship managers will remain in each market".
Julius Baer Luxembourg also seeks to exploit the economies of scale to provide relationship managers and clients abroad with "an efficient service with respect to the regulatory environment".
The CEO also points out that every market is different when it comes to the need for a local presence. In Spain, for instance, Julius Baer has offices in Madrid because, in Spain, "customer proximity is key".
"That's why, in certain countries, you need to be on the ground with highly qualified relationship managers – being close to the clients and being able to acquire them," he says. "In some smaller countries within the EU, it is better to service the clients from Luxembourg, flying them into the country, talking to the clients."
On the lookout for specialists
Linked to the development of business, Julius Baer foresees hiring several specialists across various business units, including IT, operations, treasury and compliance.
"We are looking for those people here in Luxembourg. If we can find such specialists, with a certain background or a certain cross-border business, with respect to certain countries, would we hire them locally in Luxembourg? The answer is yes."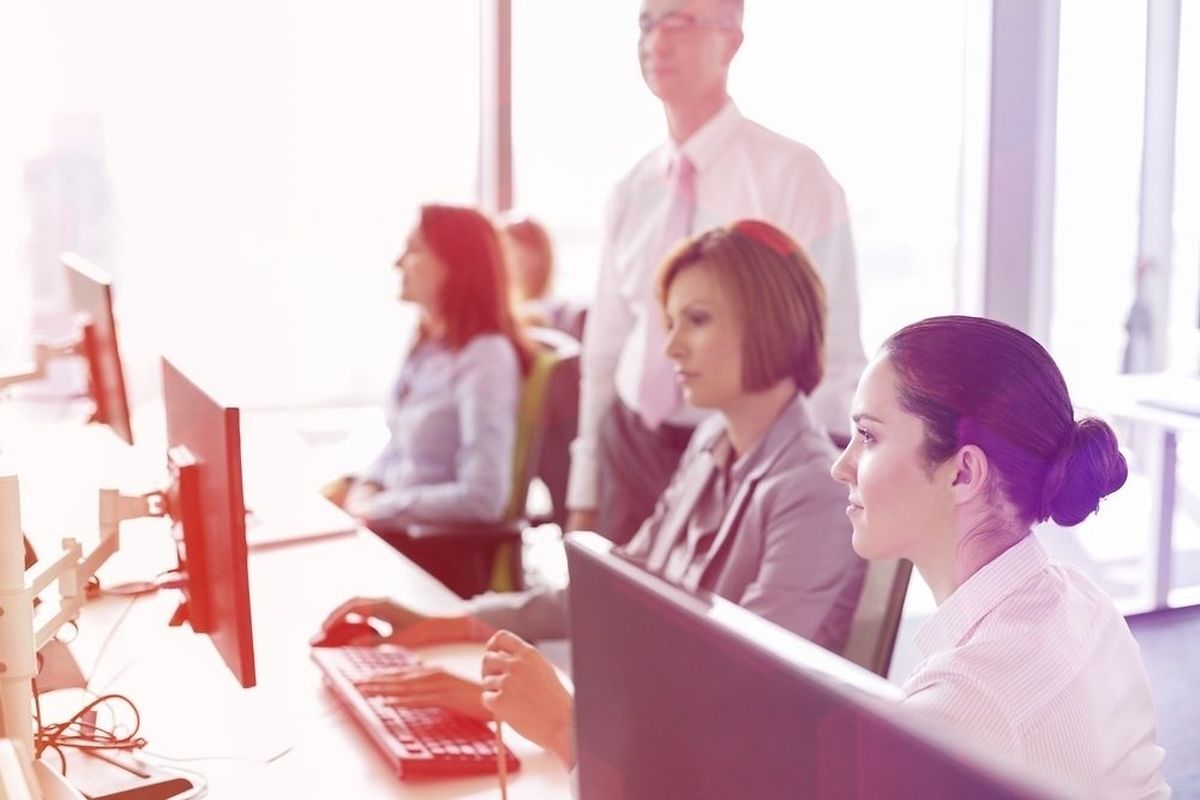 Hirings will also take place in advisory, investment management, insurance, structuring and wealth tax planning if "business growth is in good shape". "As a pure private bank, we always look for professionals, relationship managers from different countries, and we want to be the employer of choice for those people in Luxembourg".
Referring to clients residing in the UK who have international needs, Fischer argues that "those people are going to have some cross-border issues going forward bearing in mind the risk of Brexit" and says "Luxembourg can be the location of their choice".
When asked about a concrete timeline for when a recruitment plan would be rolled out, Fischer acknowledges that "the next step on upgrading Luxembourg is already on the way".
He explains that Julius Baer Luxembourg intends to incorporate the banks' clients in Monaco and Nassau, in the Bahamas, into the Luxembourg-based platform.
"It's about providing these two entities with the platform," he says. "Their assets are going to be booked on the platform, but locally, and we are going to provide them with all the services. It's all about catering to the business needs. We are already working on the strategic view on Monaco and Nassau, and it's going to happen in 2018."
UK expansion
In early August, Julius Baer announced it would expand its presence in the United Kingdom. By the end of the year, the Swiss private bank will open new offices in Manchester, Leeds and Glasgow, as well as have a small team in Belfast. Sources close to the company indicate that a total of 30 people will be recruited to service UK-based clients.
Sabine Jaenecke, responsible for UK press relations, told Luxemburger Wort that Julius Baer sees the uncertainty caused by Brexit as "an opportunity".
"We believe there is a need for higher quality in wealth management services in the UK and that HNWIS are feeling unanswered in terms of asset allocation needs," Jaenecke said.
Once all these strategic moves are in motion, Julius Baer Luxembourg will be a very "big" bank ready to deal with "game changers" such as MIFID II, the General Data Protection Regulation (GDPR) and the Common Reporting Standard.
The future of private banks in Luxembourg
Julius Baer Luxembourg's CEO says that, in future, banks will need to have "€10 or even €20 billion on your platform, maybe €30 billion or €40 billion". He adds: "If you are too small to run your own platform, to comply with all the regulatory requirements and then have only a certain amount of money on your platform, the question marks will sooner or later come up. This is simple mathematics."
And there is a trend in Luxembourg already – the average amount deposited has increased, while the number of financial institutions has decreased.
"HNWIs with international demands for highly sophisticated advice and investment management and structuring are going to be attracted to Luxembourg," Fischer says, adding that the government and regulators provide banks with "a very positive environment to do business".
He attributes consolidation in the sector to three factors – first, being a subsidiary of a foreign bank, primarily from the EU; second, working on a different platform; and third, the bank's size.
"This is not a threat for Luxembourg, this is going to be positive because larger private banks will be better able to comply with the ever-changing regulatory environment based on a larger amount of assets and based on a competitive platform."
Private banking in Luxembourg
In Luxembourg, private banking has been one of the leading activities of the financial centre since the mid-1970s.
According to a 2017 Private Banking Survey carried by the Luxembourg Bankers' Association (ABBL), private banking activities are increasing in the Grand-Duchy, with assets under management (AUM) rising by 3 per cent compared with a total of €361 billion recorded at the end of 2016.
This reflects a consolidation of the sector, which stands today at 35 per cent above the level reached before the 2008 financial crisis.
And the services provided by private banks in Luxembourg have changed as well. Over the last few years, marked by increasing operating costs, legal regulations and digitalisation of services, the local sector saw a shift in assets from the affluent client segment to the highest ends of the wealth spectrum – the HNW and UHNW individuals.
Today, the core market of private banking activities is within the EU, representing 60 per cent of the total of AUM, followed by Switzerland (10 per cent of total AUM), non-EU countries in Europe (making as much as 9 per cent of AUM), Latin America and the Middle East.
(Roxana Mironescu, roxana.mironescu@wort.lu, +325 49 93 748)