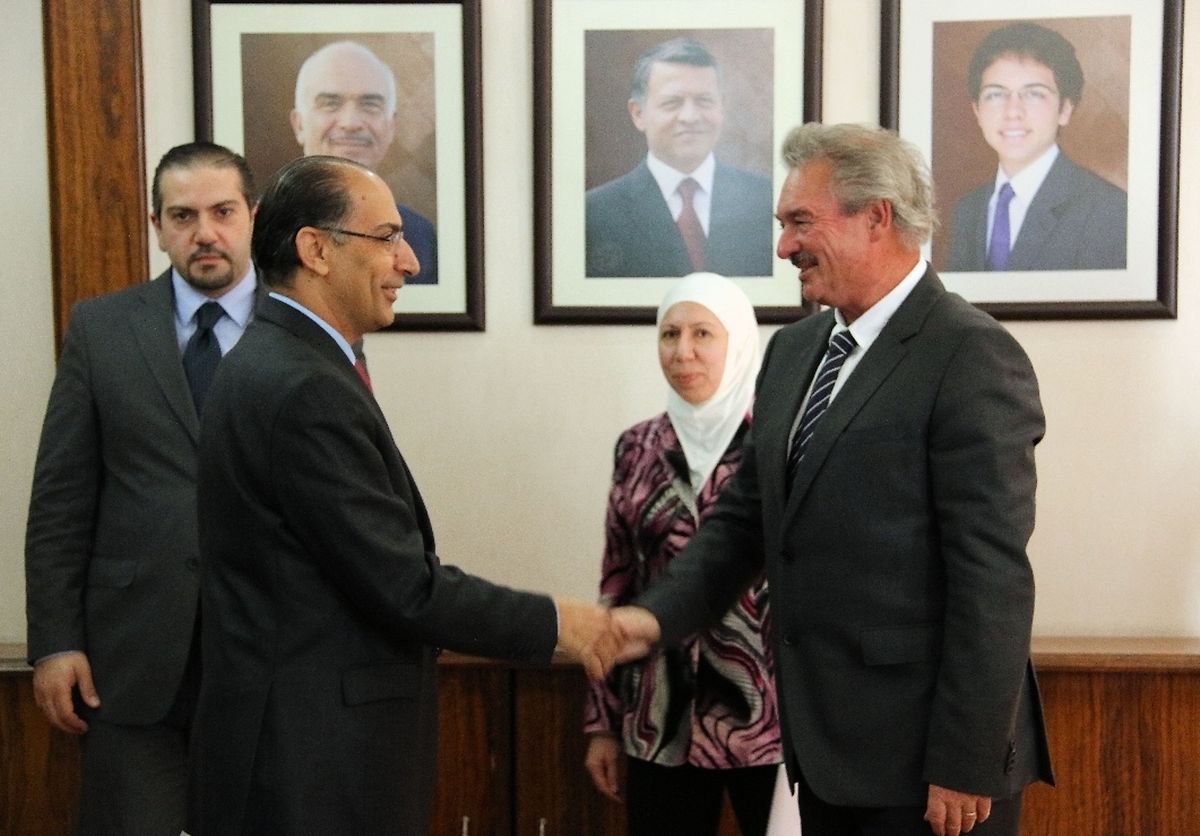 Luxembourg's Foreign Minister met with his Jordanian counterpart on Monday to discuss the latest developments related to the armed conflict in Syria.
Jean Asselborn was in Amman on a working visit where he met with Nasser Judeh and interior minister Hussein Hazza' al- Majali, Minister of International Cooperation Ibrahim Saif and representatives of humanitarian UN agencies working on site, including the UN High Commissioner for Refugees (UNHCR).
According to the ministry press service, discussions focused on bilateral relations in particular how to promote a political solution to a conflict that has no military solution.
The group also discussed strategies for addressing the significant impact of the Syrian crisis on neighbouring countries. Currently, more than 570,000 refugees registered with UNHCR in Jordan, placing a strain on the country's social and economic capacities.
Minister Asselborn conveyed Luxembourg's solidarity for the Jordanian authorities and pledged the country's political support of the Grand Duchy in continuing to receive refugees.
Luxembourg has already agreed to host 60 Syrian refugees who will be selected during the second half of January in Amman in close cooperation with officials of UNHCR and the International Organisation for Migration (IOM).
On Tuesday, Minister Asselborn will co-chair an International Peace Institute (IPI) conference whose theme will be the Middle East in Transition: Catalysts for regional and international cooperation on humanitarian affairs and development.