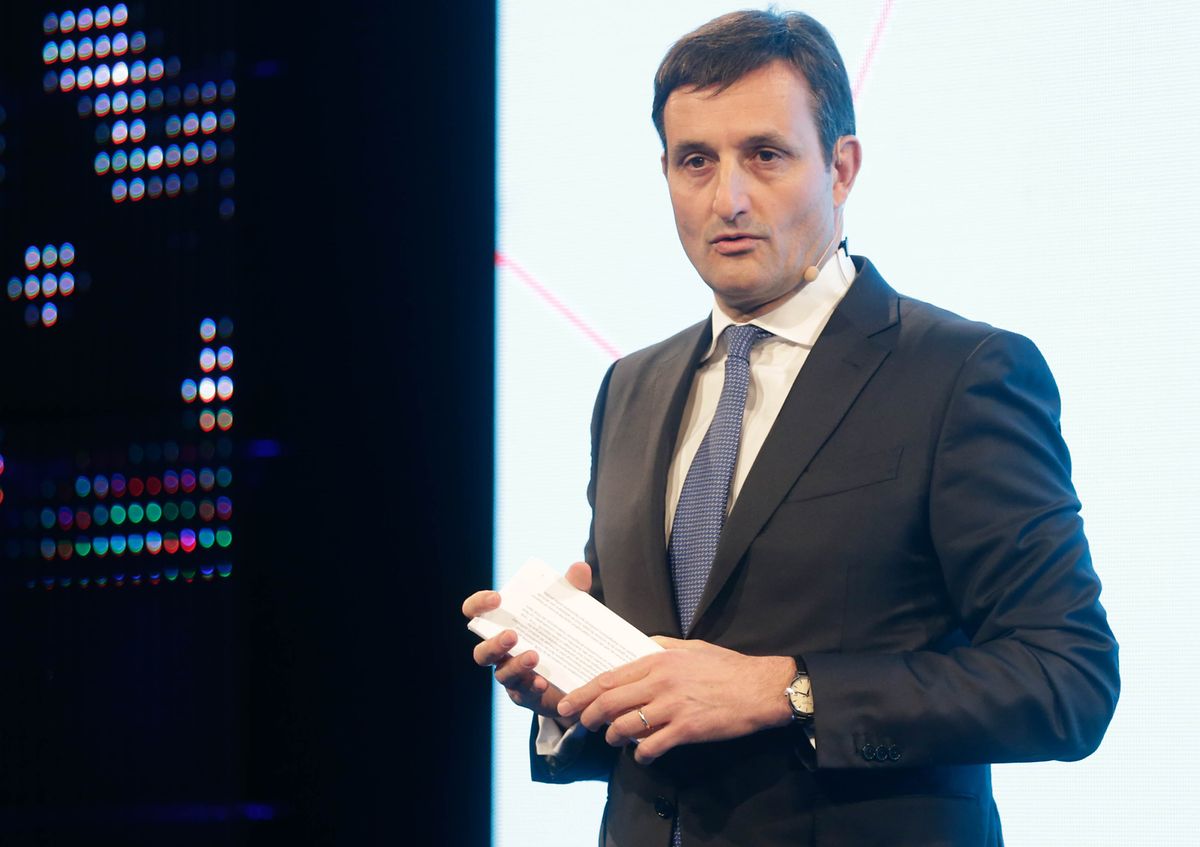 Nicolas Buck speaks at Fedil's New Year reception,100th anniversary (Chris Karaba)
Luxembourg's politicians must ensure more land is available for companies developing "smart services" based on technology and data, the head of Fedil, the country's industry body, said late on Thursday.
Fedil chairman Nicolas Buck was speaking at an event to celebrate the organisation's centenary. Included in the audience was Luxembourg's Grand Duke Henri and prime minister Xavier Bettel.
Grand Duc Henry, Xavier Bettel, Nicolas Buck in the audience at Thursday's event (Chris Karaba)
"I have to call for action from most of the people who sit in the first two rows of the audience – ministers, members of parliament," Buck said.
"We want to make believers out of you."

Buck said land needed to be available to build factories and called for more expertise.
"We will need to increase the base of science in this country, and we will need talent for this," Buck said.
He said talent would be required, on the one hand, to develop technology, alongside entrepreneurs with the "skill to take the technology and make it relevant to customers".
Last month, internet company Google announced it had an option to acquire 33.7 hectares of land in Bissen, in central Luxembourg, to expand its data-centre operations in Europe.
Bettel said on Twitter at the time he was "very proud and happy" with Google's announcement.
Fedil's Buck also called for greater access to renewable energy.
"For a country as small as Luxembourg, we can't believe we have enough renewable energy," he said.
"We need it from anywhere in Europe."