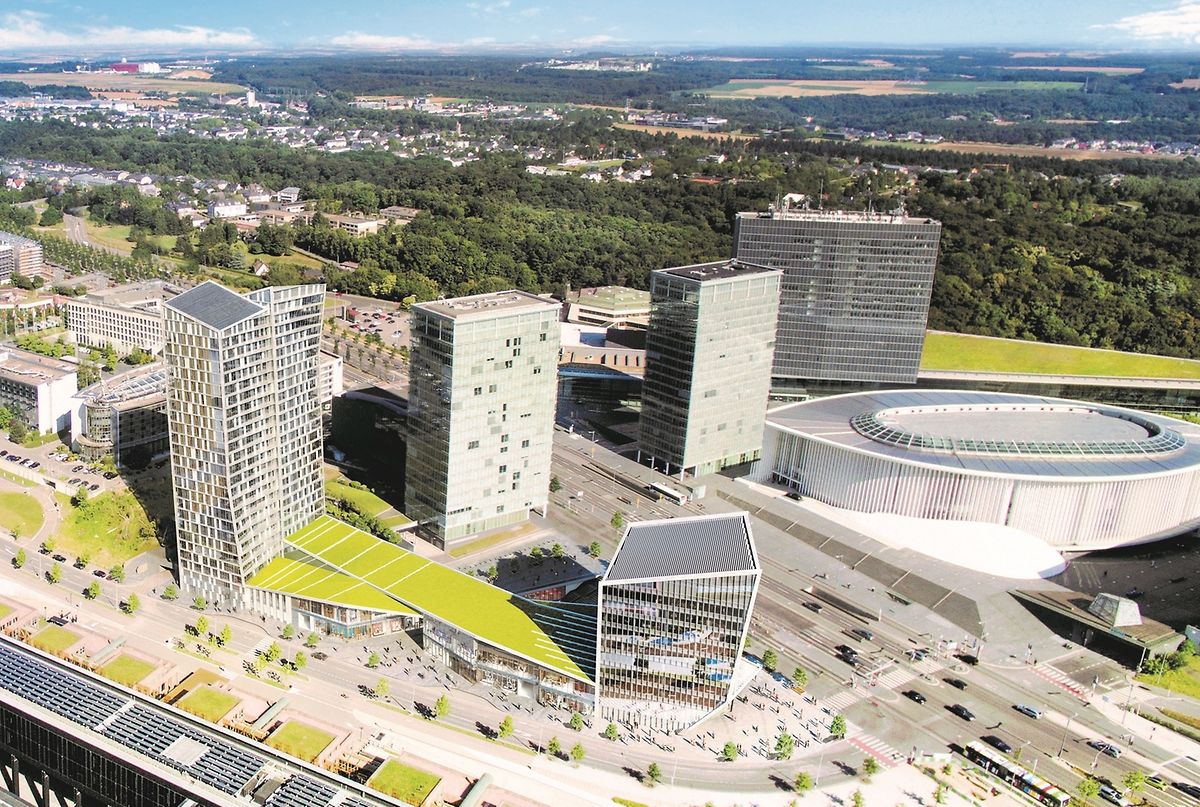 Belgian developer Immobel has sold more than half of the apartments in its Infinity Living tower, which will be the first high-rise residential scheme in Luxembourg.
In its half-year results, Immobel said that 50% of the 150 luxury apartments, penthouses and studios had already been reserved.
Olivier Bastin, chief executive officer for Immobel Luxembourg, said sales had increased since June and reservations now stand at above 60%.
The scheme - which also includes 6,800 square metres of office space pre-let to law firm Allen & Overy and a shopping centre composed of 23 shops, restaurants and cafes - is due to complete in late 2019-early 2020.
Immobel won a development competition in 2015 to develop the site at the entrance to the business district for the Fund for the Urbanisation of the Development of the Kirchberg Plateau.
In April, Immobel laid the first stone of the project in the presence of Prime Minister Xavier Bettel and the City of Luxembourg's mayor Lydie Polfer. Construction is expected to start in October.
The Belgian-listed developer reported net income of €5.3m for the first six months of 2017.
(Hannah Brenton, hannah.brenton@wort.lu, +352 49 93 728)