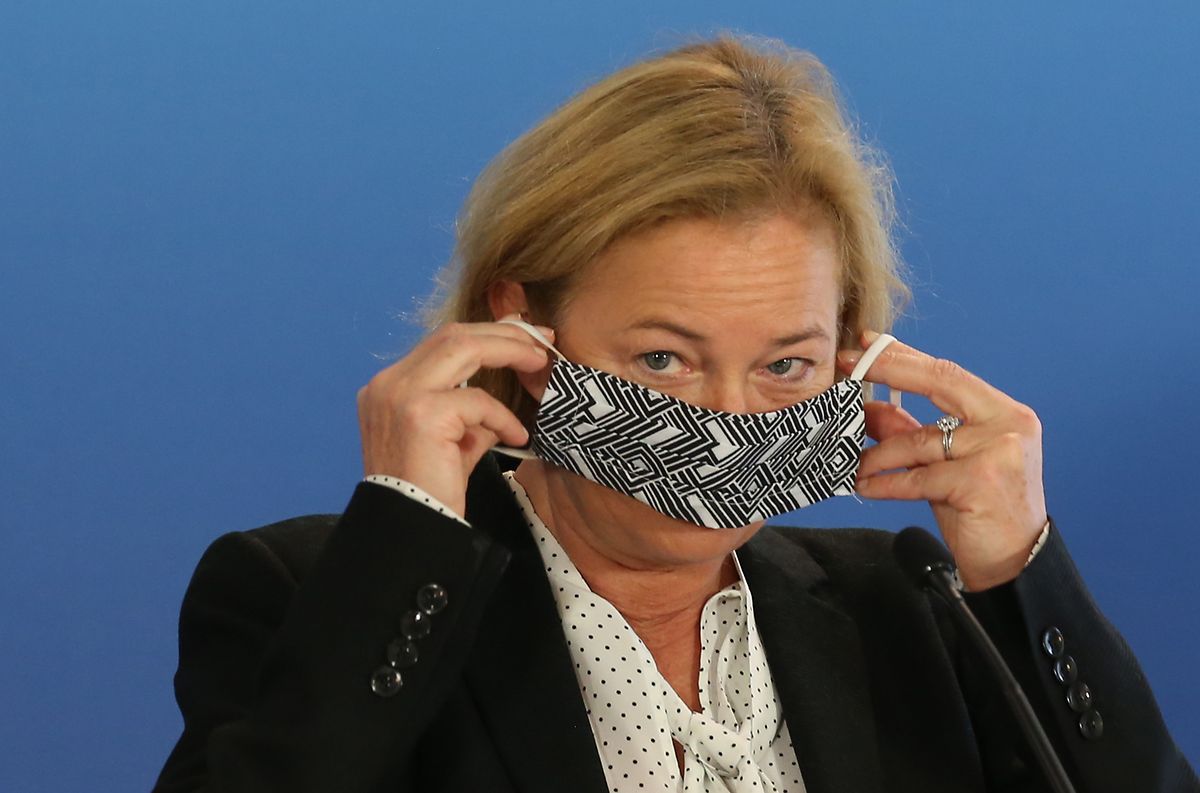 Paulette Lenert, health minister, showing Luxembourg how it's done Photo: Chris Karaba
Handing out face masks to each residents at no cost during the pandemic meant Luxembourg meant a heavy cost for taxpayers, a new study found.
The country imported €76 million worth of face masks from outside the European Union in the first half of the year, to prevent both residents and cross-border workers from spreading Covid-19.
That boils down to €121 per person, EU statistics agency Eurostat said, well ahead of Belgium (€53), Germany (€53) and France (€51).
Despite the heavy spend, Luxembourg's rate of infections has inched up to 88 infections per 100,000 people on average in the past week. A reading above 50 means the country is considered a risk zone, which has led countries such as Germany to clamp down with travel restrictions.
At the height of the crisis in March and April, almost daily Cargolux flights brought in medical supplies from China, the EU's priviliged trading partner, that provided more than 92% of masks, Eurostat said.
To reduce its reliance on foreign suppliers, Luxembourg will grant financial incentives to companies redirecting their business towards the production of masks. In September, a dozen Luxembourg companies had expressed their interest, but only two were selected.
The total value of imports of face masks from the EU rose to €14 billion in the first half of the year, from €800 million a year earlier.
---
The Luxembourg Times has a brand-new LinkedIn page, follow us here! Get the Luxembourg Times delivered to your inbox twice a day. Sign up for your free newsletters here.