Luxembourg is 'ready and willing' to invest, says Schneider
Luxembourg is 'ready and willing' to invest, says Schneider
Luxembourg deputy prime minister reiterates the country's interest in becoming a European hub for the exploration of space resources and creating a nurturing culture for space start-ups.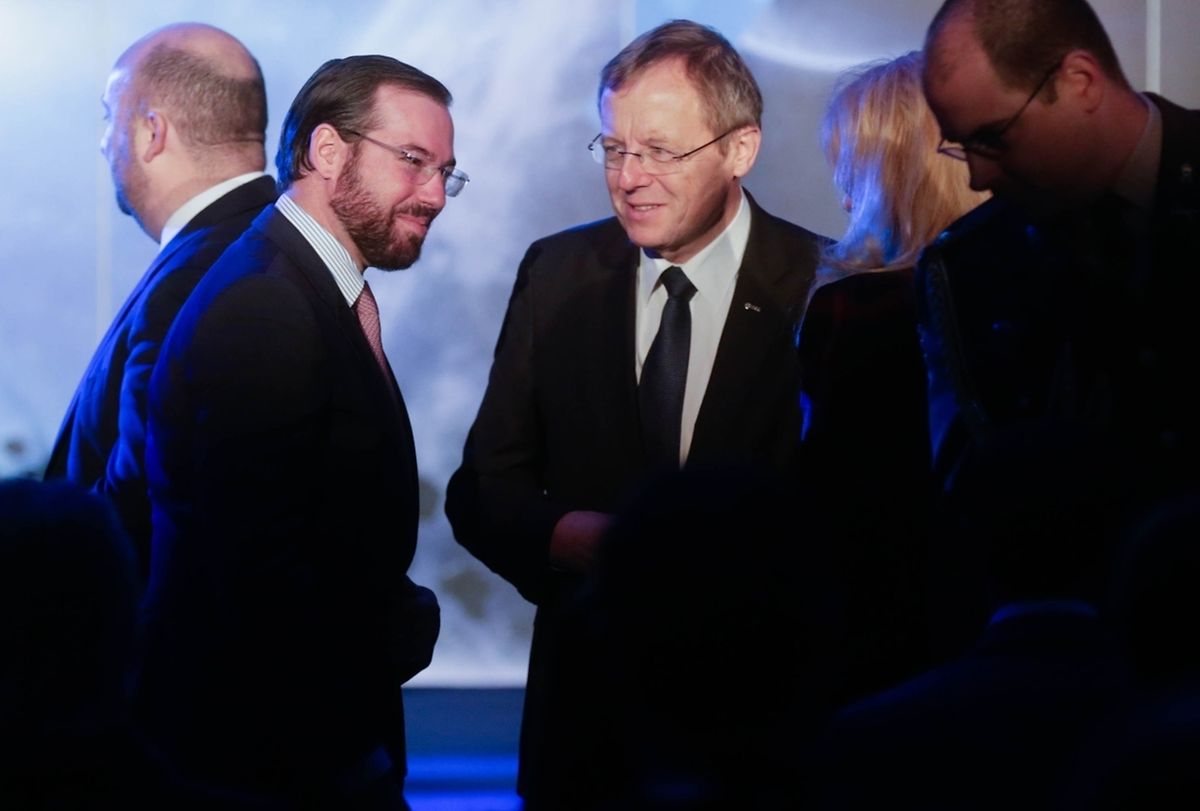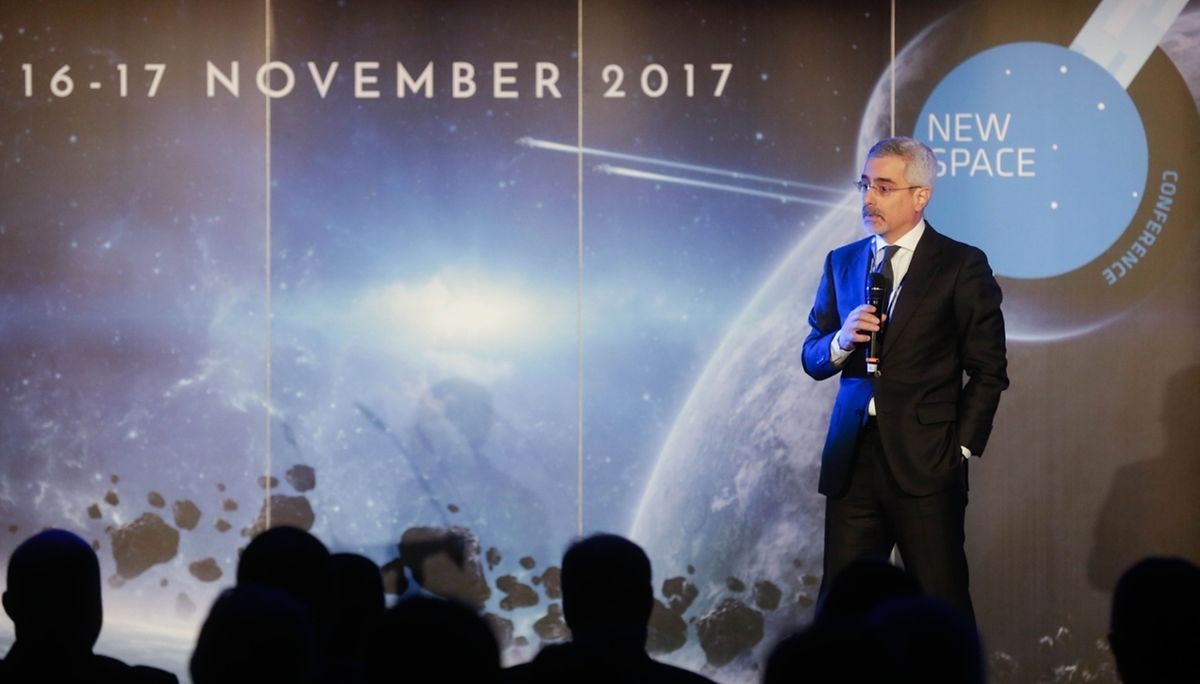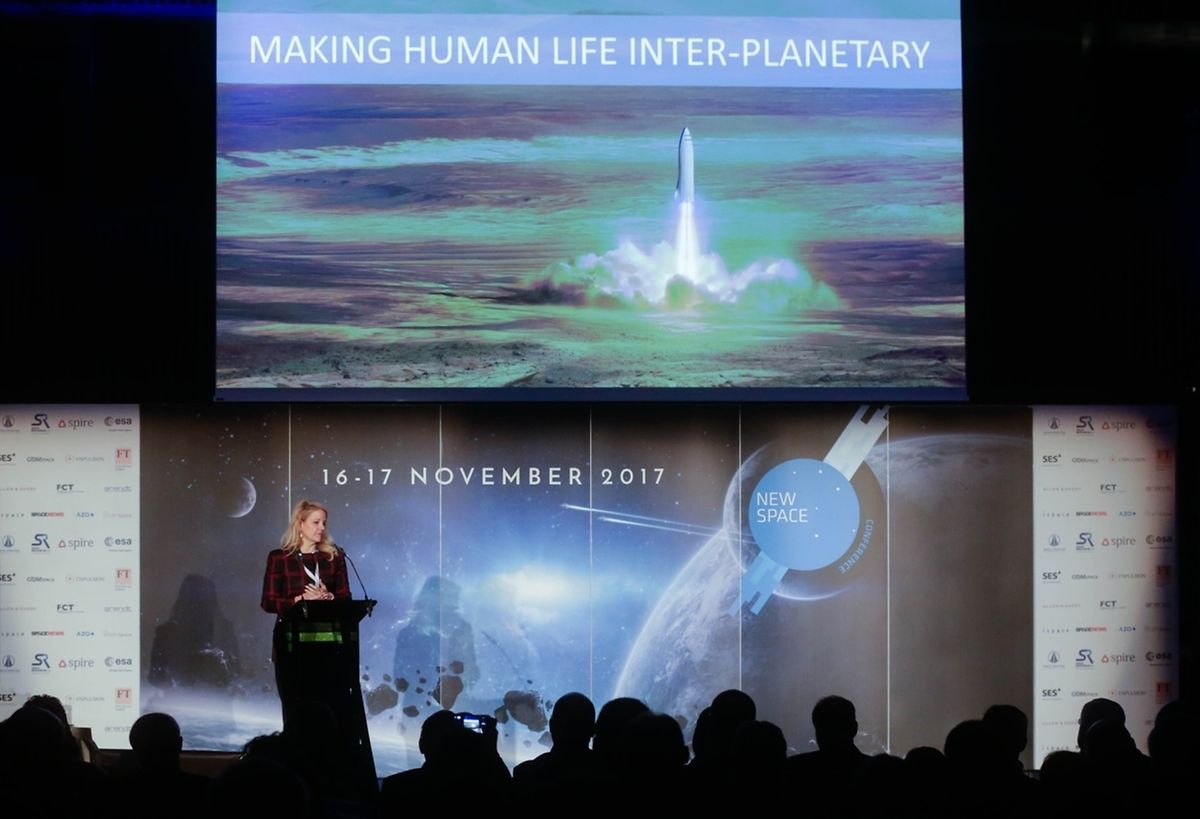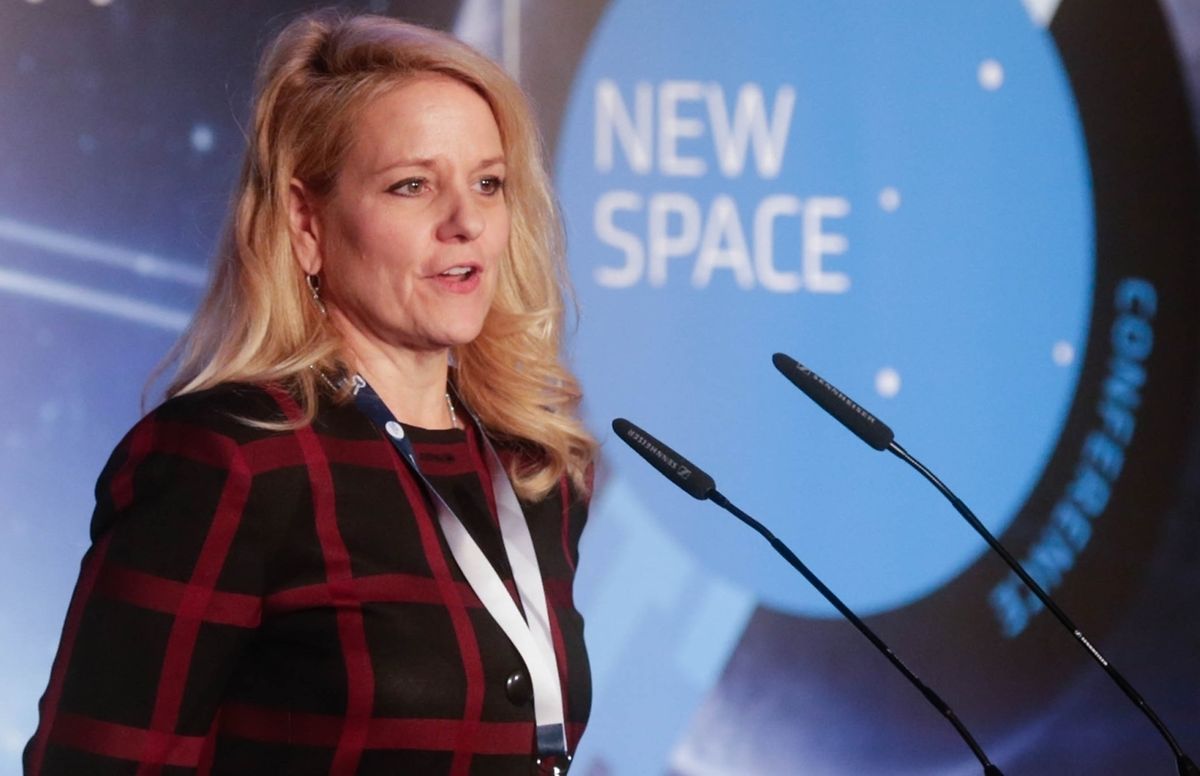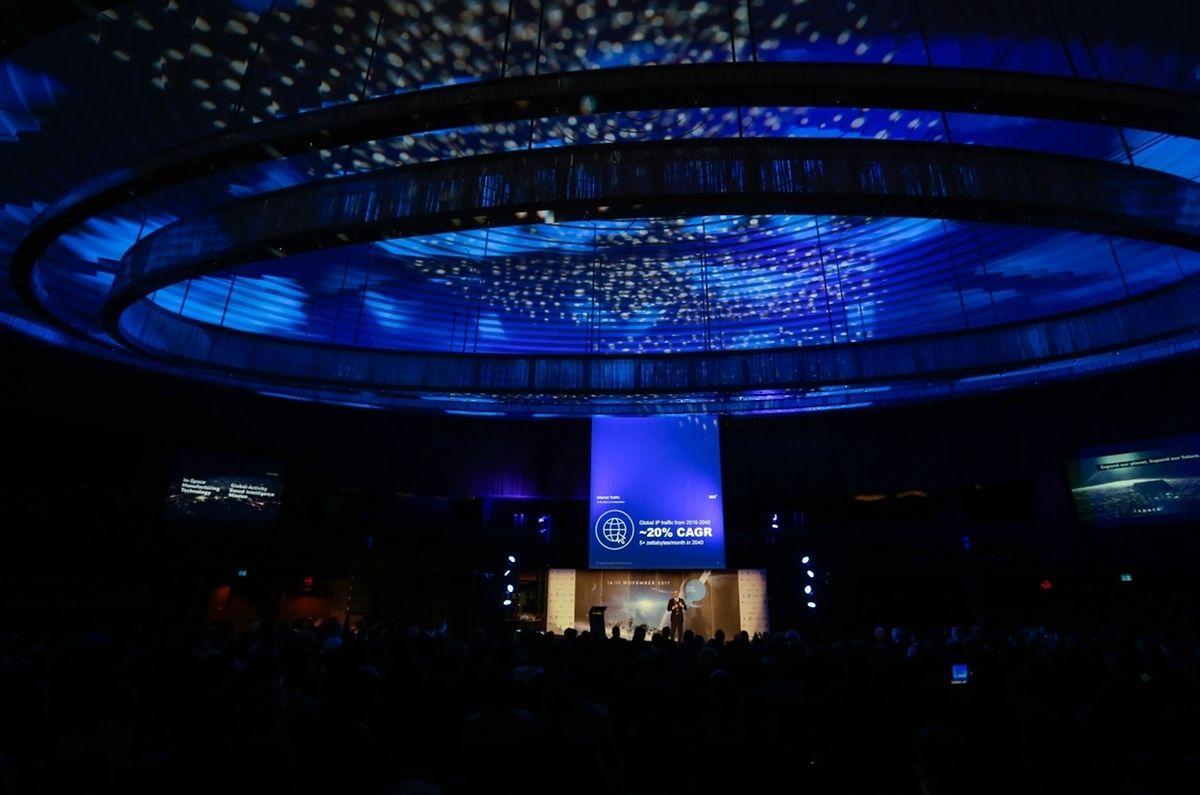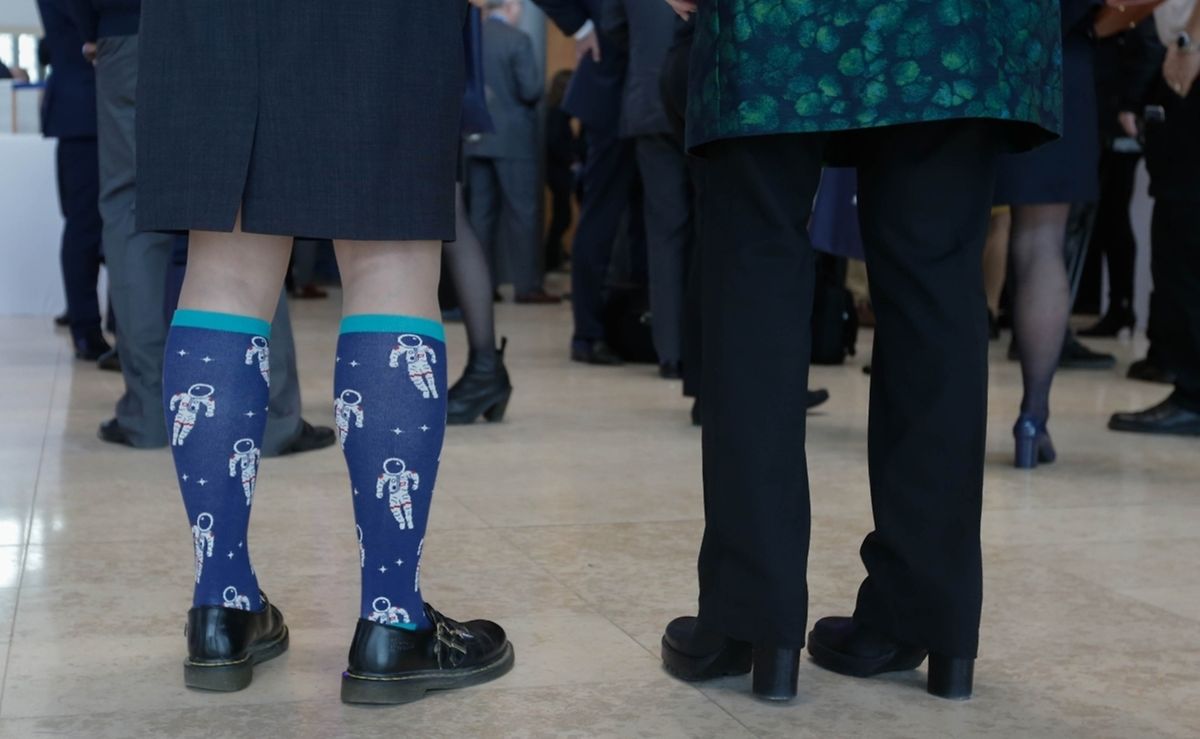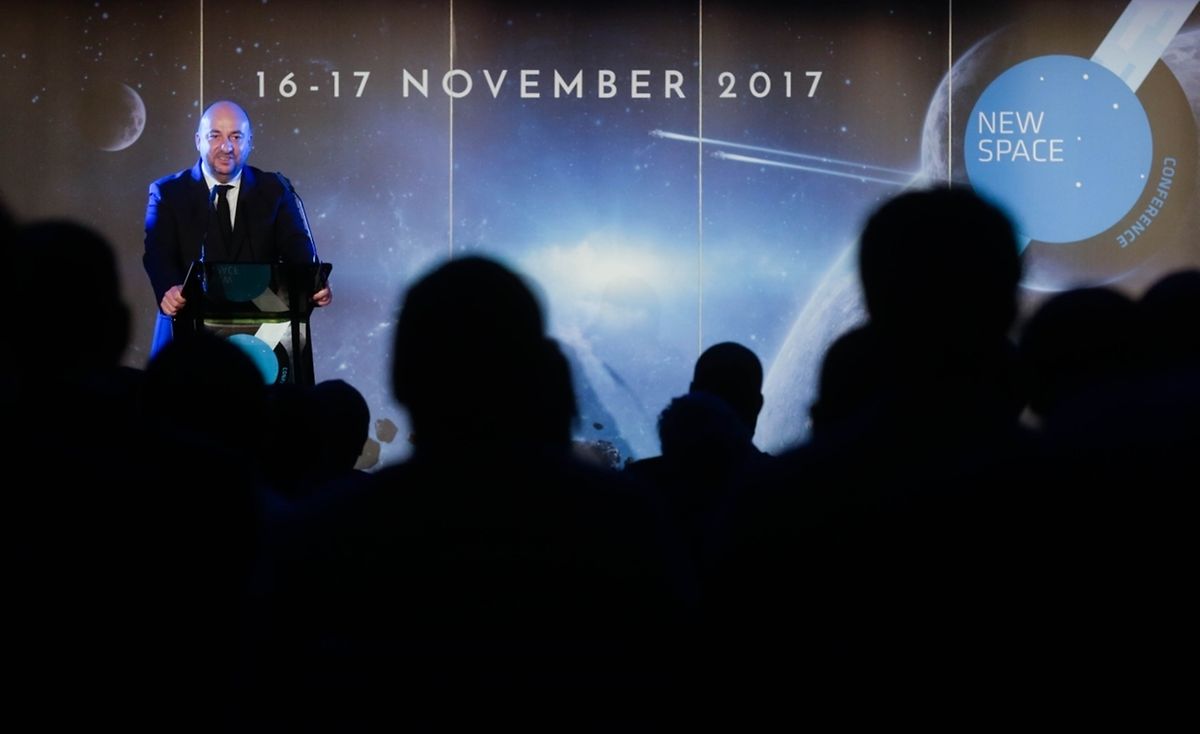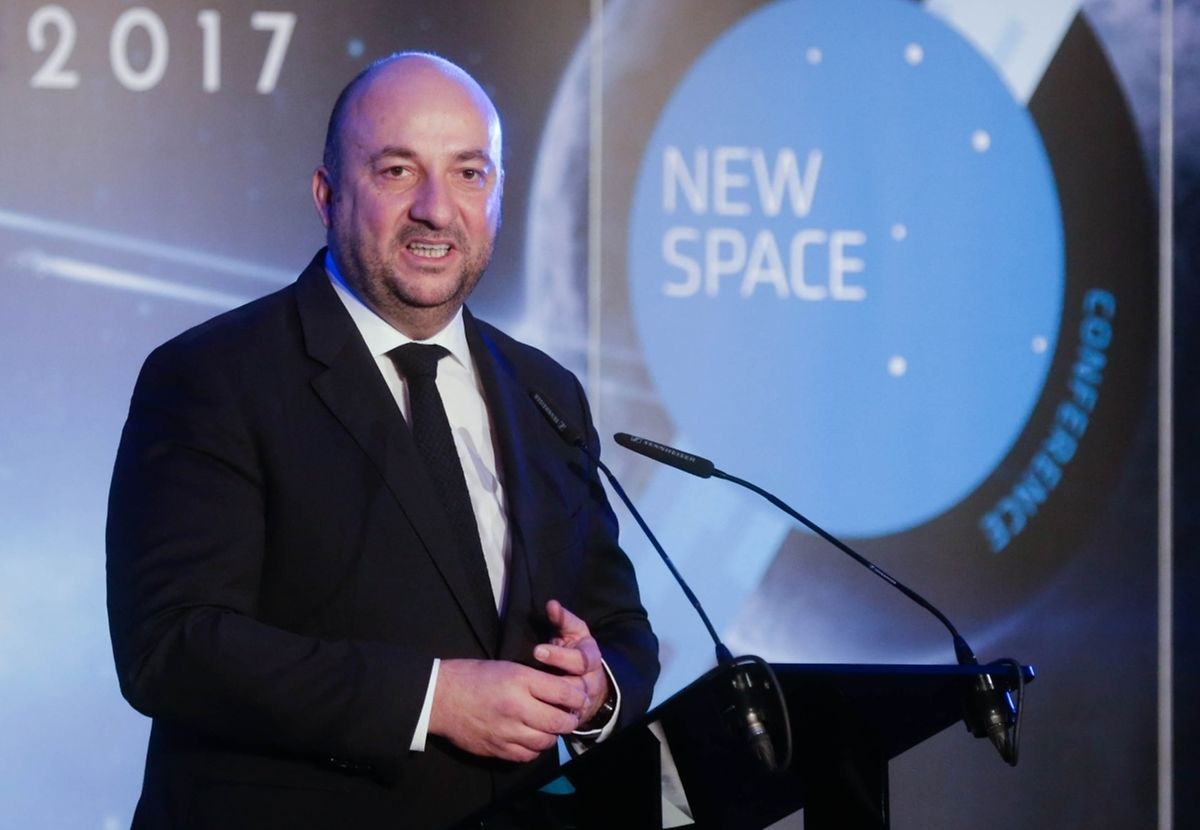 New Space Conference, Etienne Schneider, Luxembourg, le 16 Novembre 2017. Photo: Chris Karaba
"When you mention the word Luxembourg in the international space community, everyone stops and wants to hear more," says Gary Martin, the former NASA Ames Director who has recently joined the Luxembourg Ministry of Economy as an independent advisor for its space affairs unit.
But people in the industry seem not only willing to hear more about Luxembourg, they are also heading to the country to attend the first ever NewSpace Europe conference.
Put bluntly, everyone interested in exploring the economic opportunities offered by space, SpaceX, GomSpace, ispace among many others, made sure to be in the Grand-Duchy on November 16 and 17.
In that sense, the government's wish has already become true. Luxembourg is shaping up to be an international meeting point and a European hub for the exploration and the use of space resources.
And the ambition doesn't end there.
Luxembourg's space dream
In his opening speech at the conference, Deputy Prime Minister Etienne Schneider left participants in no doubt.
"Luxembourg is ready and eager to support and nurture the growing number of commercial space initiatives," he said.
Even more so, Schneider announced the launch of a space agency that would "take into account the needs of NewSpace companies". The agency will gather the private fund industry, venture capitalists and the government and will decide in which companies to invest.
"The Luxembourg government is even willing to invest into the more risky part of these businesses," added Schneider.
Luxembourg has committed to €200 million in funding for early-stage space ventures.
But perhaps for those who are are still left wondering why tiny Luxembourg is so keen on exploring and exploiting space resources, the answer is simple.
Luxembourg has always been focused on the future.
For Schneider, it has always been about "reinventing ourselves". He argued that the Grand-Duchy masters the art of combining "a liberal and extremely business-friendly climate with strong public support for innovation". So, focusing on the exploration and the use of space resources should be seen as a logical progression.
After all, Luxembourg has previously taken bets on industries that no one believed in at the time. Perhaps, space mining will turn out to be the new SES or will grow out to be Luxembourg's financial centre of tomorrow.
Seize the opportunity
In his speech, Schneider talked about 'recognising the opportunities' and acting on it.
"We have often been taking the world by surprise and have repeatedly demonstrated our strong ability to adapt and to take initiatives no one expected," he said.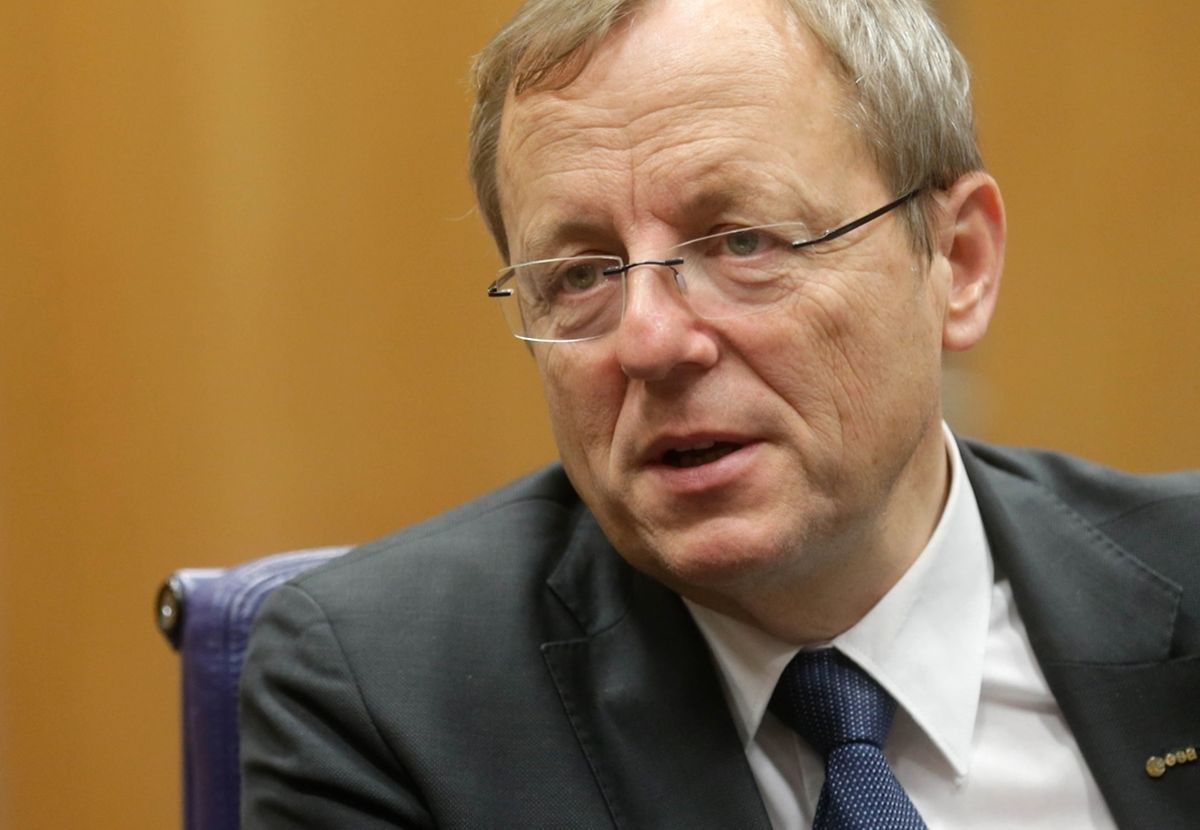 Johann-Dietrich Woerner, General Director of the European Space Agency (ESA).
And for the most part, Luxembourg is being praised for being a front-runner.
"It's great that Luxembourg is going in this direction...putting the country on the worldwide space map. I am really happy about that," says Johann-Dietrich Woerner, General Director of the European Space Agency (ESA).
"I welcome what Luxembourg is doing. It's the right way," he added.
The former NASA Ames director Gary Martin agrees. He believes Luxembourg is a small country, but a very agile one. It was this aspect that brought him to the Grand-Duchy, where he will be responsible for the creation and development of the local space ecosystem, involving national partners from research and academia.
Martin will be directly involved in the strategy of the SpaceResources.lu initiative and assist the Directorate-General for Research, Intellectual Property and New Technologies at the Ministry of Economy.
SpaceResources.lu
As Schneider noted, SpaceResources.lu was created 18 months ago to promote "the peaceful exploration and sustainable use of space resources" and provides a framework for such activities, including space mining.
Yet exploring space resources is not Luxembourg's first venture in space. It was over 30 years ago that SES was launched as a public-private partnership to become a global satellite operator based in the Grand-Duchy.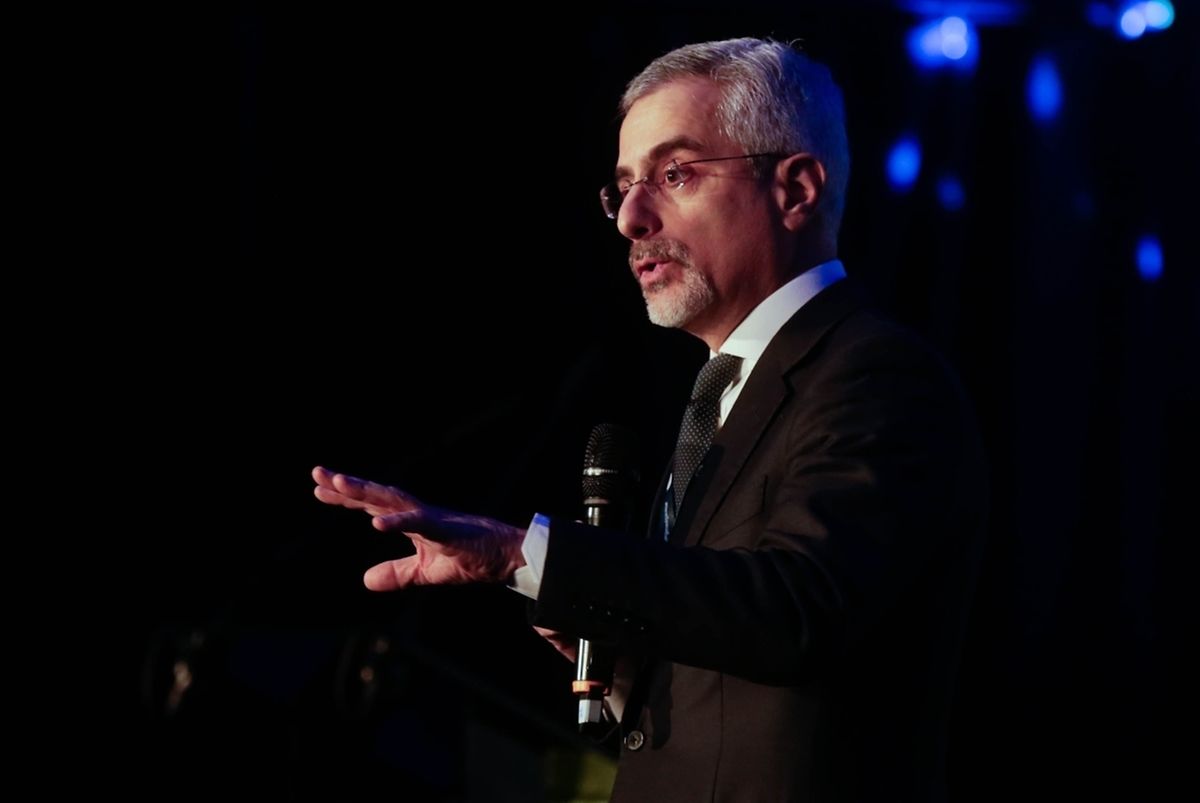 Karim Michel Sabbagh, CEO of global sattelite provider SES gave a speech at the NewSpace Conference on November 16.
"In order to start SES, the Luxembourg government guaranteed the first launch, because no insurance was willing to do it," said the Deputy Prime-Minister.
"The guarantee represented 5% of the yearly government budget at that time, it was a "huge risk, he said, pointing out that the investment "paid out quite nicely".
Today the Luxembourg space sector amounts to 2% of the annual GDP and is one of the most dynamic in Europe.
Space mining law
Investing in space mining follows the same logic. And Luxembourg has taken the matter even further by passing the law on the mining and use of space resources last July.
The legislation, which puts Luxembourg at the forefront of European countries and second in the world, after the US, brings "key benefits" and "certainty" to companies and investors, according to Schneider.
"We confer to companies the ownership of resources they extract in space," he said.
"We now provide a unique legal, regulatory and business environment to all Luxembourg-based companies active in space technologies", he added, arguing that the approach is consistent with international law and in particular with the Outer Space Treaty.
Nonetheless, some voices in the business and academic communities are calling for more clarity on the laws governing space mining and the boundaries defined by the 1967 space treaty.
International cooperation
Luxembourg is also collaborating with a number of countries on the exploration of space resources and Schneider explained that Luxembourg authorities are advocating for cooperation on legal and regulatory matters as well as research and development (R&D).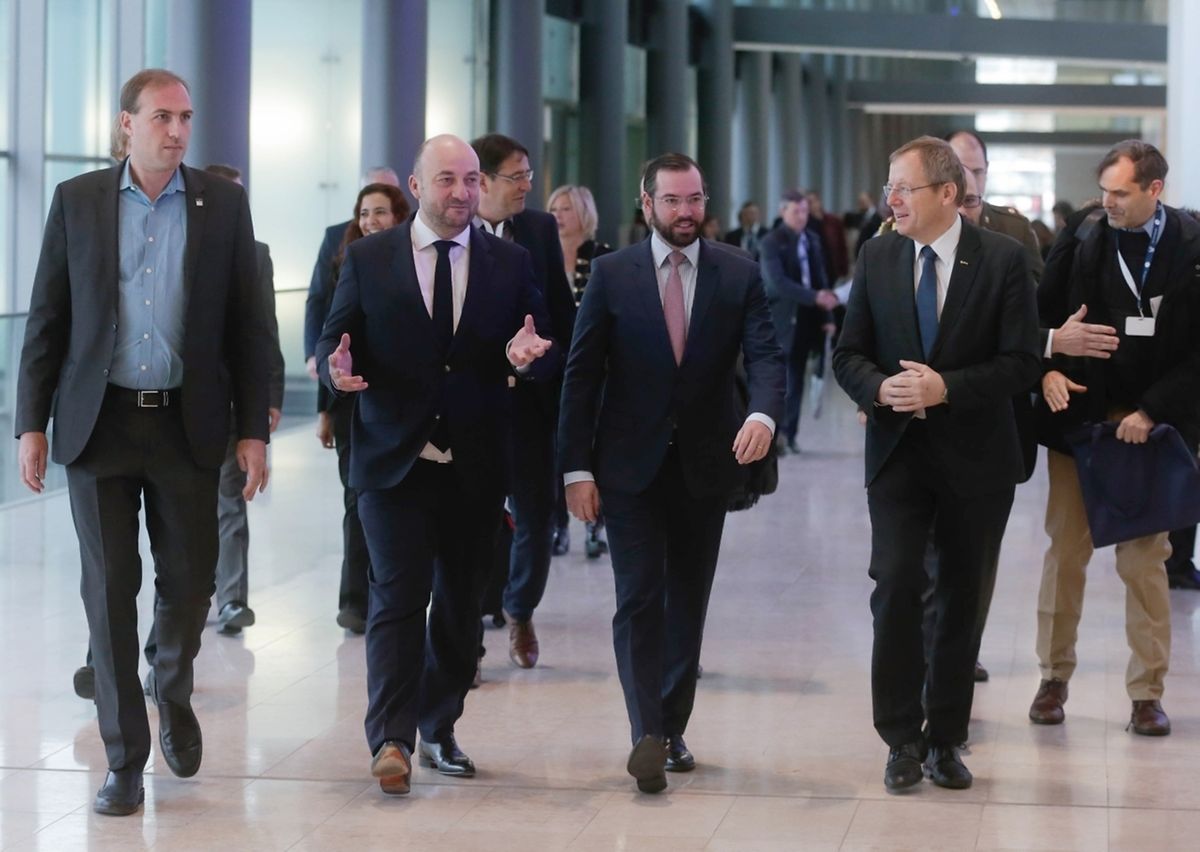 Jeff Feige, Chairman of the Space Frontier Foundation Board, Deputy Prime Minister Etienne Schneider, The Hereditary Grand Duke Guillaume and ESA General Director Johann-Dietrich Wörner
Last June, Luxembourg signed a joined statement with ESA on future activities concerning missions to asteroids, related technologies and space resources exploration.
In October, Luxembourg signed a memorandum of understanding (MoU) with the United Arab Emirates regarding the commercial exploration of space. Prior to that, a similar agreement was signed off with Portugal.
At the end of November, Luxembourg will sign an agreement around space activities with Japan, during a State visit, while discussions have also reached an advanced stage with China.
According to Schneider, the European Investment Bank (EIB) is also "willing to work with Luxembourg" at a European level.
"We are joining forces to accelerate the development of new space technologies. Luxembourg is being recognised as an "innovation leader," he said.
The Grand-Duchy will also deploy a Big Data Test Bed in the area of "Smart space" as part of a EU project in the field of Big Data enabled applications.
More commercial players
On the commercial side, seven companies active in space exploration and space resources have settled in Luxembourg since the launch of the SpaceResources.lu initiative, including US companies Deep Space Industries and Planetary Resources as well as Tokyo-based ispace.
Blue Horizon - a subsidiary of the German space company OHB, Kleos Space - owned by a UK-based company and Sweden-based Gomspace have also set up entities in Luxembourg.
And the last one to join the local space ecosystem is Spire. Founded in 2012 in San Francisco, the satellite powered data company offers products for global ship tracking and high frequency weather data. Spire announced on November 15 it would open its European headquarters in Luxembourg and employs some 250 people.
"As every company registered in Luxembourg, they have access to national R&D grants, as well as to ESA programmes and funds," explained Schneider.
A 'win-win' situation
As Luxembourg is turning into the new space gateway for space exploration, the outcome of these activities are expected to be a 'win-win situation" for all.
"We are embarking upon a new phase which I hope will take mankind to the next level of civilisation and prosperity," he added.
Besides, "there is a chance the official language in space will be Luxembourgish", Schneider said upon leaving the stage.
So it turns out, conquering space will not only require specialised technical skills, it might also demand a higher number of Luxembourgish teachers.
(Roxana Mironescu, roxana.mironescu@wort.lu, +352 4993 748)