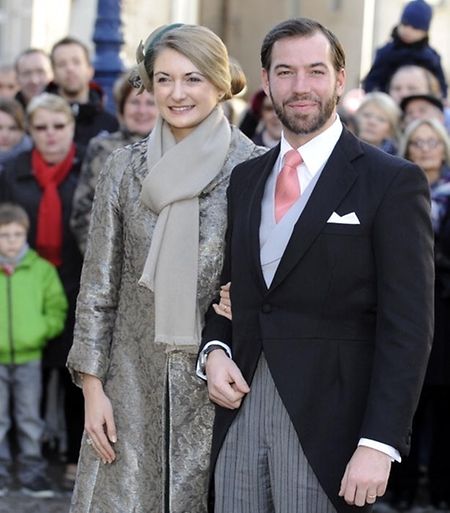 (MSS) Hereditary Grand Duke Guillaume and his wife Princess Stéphanie will be in Luxembourg City to visit charity centres and the Christmas market on December 21.
If you want to catch a glimpse of the couple head to the town hall in Place Guillaume, where they will be welcomed at 1.30pm
They will then visit the "Péitrusshaus", a shelter minors located in the Gare area, and the "Cent Buttek", a low-cost grocery store in Beggen.
The tour continues with a reception at the Grand Théâtre de la Ville de Luxembourg, where Guillaume and Stéphanie will have the opportunity to meet the volunteers working for charitable humanitarian organisations.
The day will end with a visit to the Christmas market at Place de la Constitution – perhaps for some "Gromperekichelcher" and a glass of mulled wine...