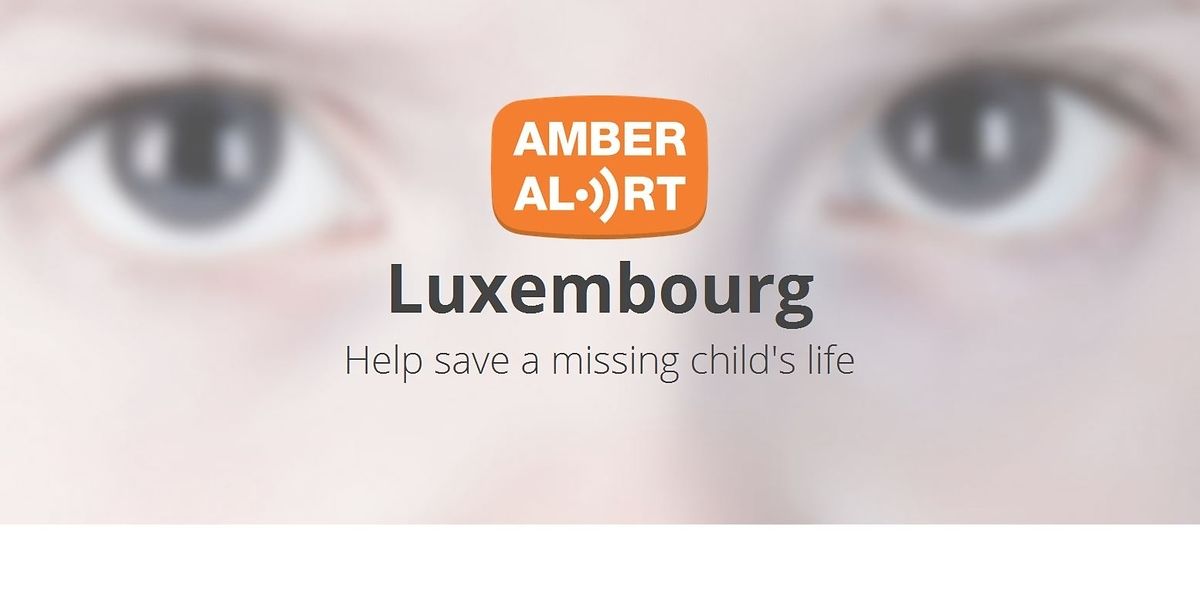 (JB) Luxembourg is the latest country to join a Europe-wide platform aimed at rapidly sharing information about missing children with the public in a bid to save them.
On Thursday, Luxembourg Justice Minister Felix Braz signed an agreement with AMBER Alert Europe, pledging to share information on amberalert.lu about missing children so it can be disseminated through the local press and via other partners.
"The platform will go live before the summer," explained director of AMBER Alert Europe Frank Hoen, adding: "The Luxembourg authorities will have full control of the platform and will issue alerts when they deem it appropriate. Its success will depend on the public and media subscribing to the site. It's all about citizen-assisted policing."
The AMBER Alert system was named after Amber Hagerman, a nine-year-old child who was abducted and murdered in Texas, USA, 20 years ago.
Today the sytem is actively used in eight European countries. Its strength relies on the speed with which information is distributed to the public.
Statistically, three quarters of children who are taken and killed are murdered within three hours of being abducted.
The decision to issue an AMBER Alert in Luxembourg will be taken by the prosecution and police authorities, who have been trained by the programme's policing experts.
When police receive a report concerning a missing child, based on the information received they must determine whether it is endangered missing or whether the missing child is in imminent danger, in which case an alert is issued.
In Luxembourg, between three and five children are reported missing each month though few of these cases will fall under the AMBER Alert category.
"Certainly AMBER Alerts are relatively rare and cases of endangered missing children are more frequent," Mr Hoen said.
The Justice Ministry is seeking partnerships within the community which can help further disseminate information in areas including transport hubs, shops and other places which will enable them to effectively get the message to the public.
The announcement comes six months after the disappearance in Luxembourg of missing baby Bianka Bisdorff, who was never found. The five-week-old child was last seen with her mother in Lallingen, in the south of Luxembourg in July 2015.
Click here to find out more about www.amberalert.eu
Do not miss the news - sign up to receive the wort.lu newsletter in English delivered to your inbox six days a week.