Kevin Schiltz on standing up for his beliefs
Kevin Schiltz on standing up for his beliefs
Luxembourger Kevin Schiltz acquired notoriety in Luxembourg after he was arrested while campaigning against the annual pilot whale cull in the Faroe Islands. In an exclusive interview, he talks about living his beliefs.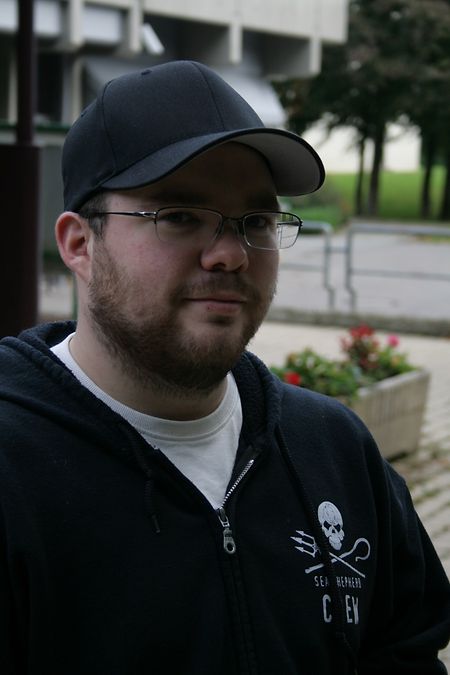 (JB) Kevin Schiltz is a Luxembourger who wears his beliefs on his sleeve, or more accurately, his arm.
The quiet, 24-year-old has a tattoo on his left forearm of a skull over a trident crossed with a crook. It is the logo of animal rights group Sea Shepherd, for which Schiltz is an avid volunteer.
When I met him for an interview after his shift at the Kockelscheuer ice rink, he was dressed in a plain black cap and black Sea Shepherd hoodie.
"I wear this because I believe in the organisation and I believe we can make a change. If I didn't believe, I wouldn't have gotten arrested," he said.
Schiltz became something of a household name when he was arrested in the Faroe Islands on July 23 for disrupting the region's traditional pilot whale hunt known as the "Grind".
One of five Sea Shepherd volunteers to be arrested that day, Schiltz maintains he does not know what he did wrong and has refused to pay the 670-euro fine issued by the Faroese court.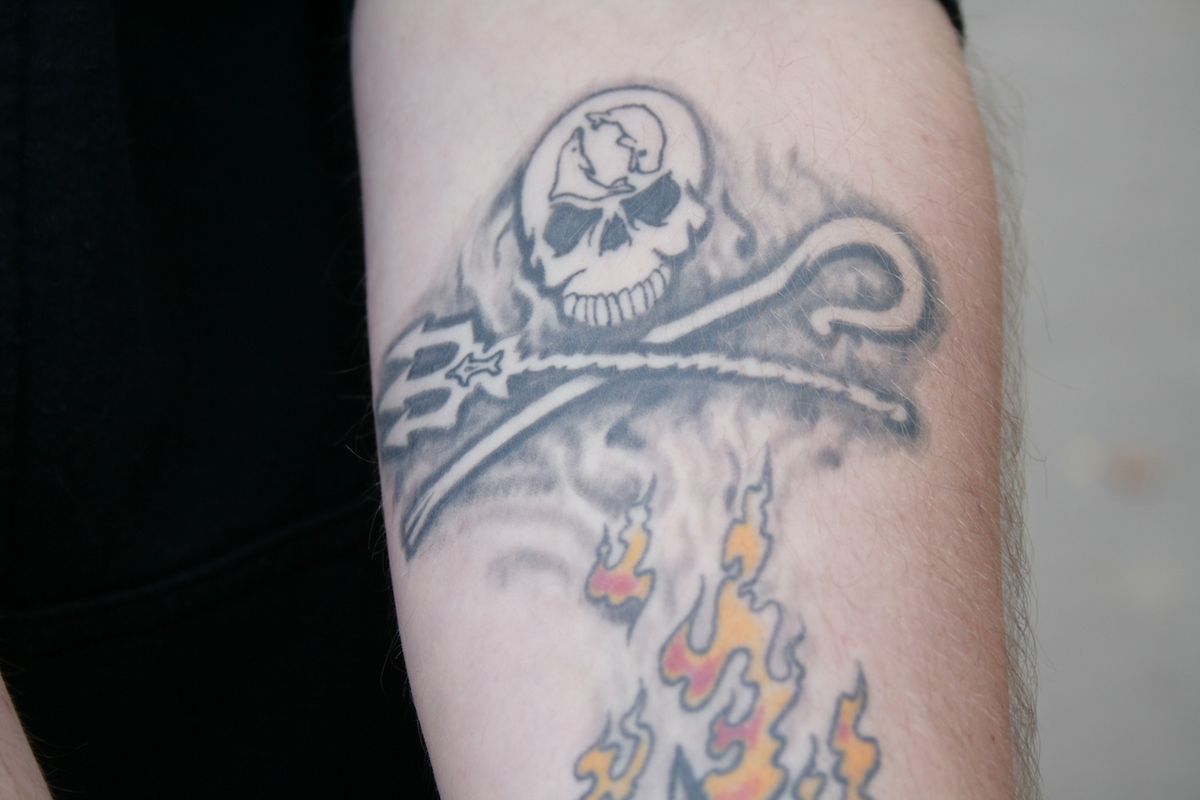 Life after the campaign
He was deported from the Faroe Islands and returned to Luxembourg on August 16, where he received a warm reception from family and the local Sea Shepherd chapter and resumed his normal work and routine.
"I didn't get so much attention when I returned. People were like 'I know you'. After a few minutes they would say: 'You were in the newspaper'. It was a bit strange but if people start asking serious questions about it then I'm very happy," Schiltz explained.
It was not until he was approached by a woman during a Sea Shepherd demonstration in Strasbourg, France, that he began to understand the impact of his actions on others.
"A woman came up to me and said '100 times thank you for what you did'. Then she started crying. It's at moments like this you start to really think about what you did," Schiltz said, adding: "There were hundreds of people there. They don't see you as a hero but as someone who does what they can't do. Maybe they don't have the time to go and make a difference. That was one of the moments I realised I had touched a lot of people."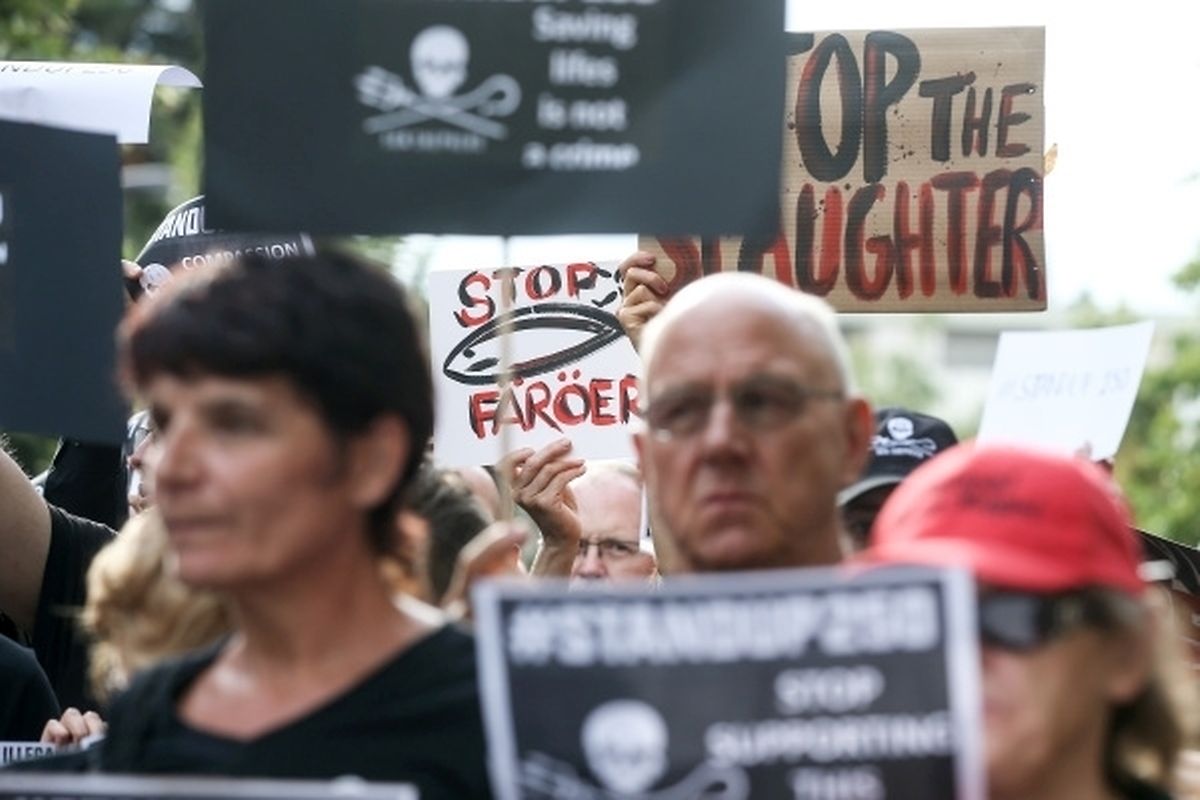 Not seeking fame
The response has not all been positive. When the first media reports came out about Schiltz's arrest, he said he received "stupid messages on Facebook" and to his personal email account, many implying that he was seeking fame through his actions.
The activist is clear that this was not the case. He said: "It wasn't my goal to be famous. I just wanted to save the animals and protect wildlife."
What is striking about Schiltz is that he is not the environmental activist stereotype.
It wasn't my goal to be famous. I just wanted to save the animals and protect wildlife
In addition to working as a technician at the rink, he is an ice hockey referee, a recent convert to veganism and a firefighter for Reckange-sur-Messe.
He first learned about Sea Shepherd after watching Whale Wars, an Animal Planet series chronicling the activists' anti-whaling campaigns. Schiltz was among the first volunteers to register in 2013, after the Luxembourg chapter was created.
Under arrest for disrupting Grind
Kevin had been patrolling the fjords when he received a call that locals had herded hundreds of pilot whales onto the beach at Torshavn for a Grind.
"I was standing in the water. I came out because I wanted to go to the other side. A policeman told me I wasn't allowed to be on the beach because I'm from Sea Shepherd," he said.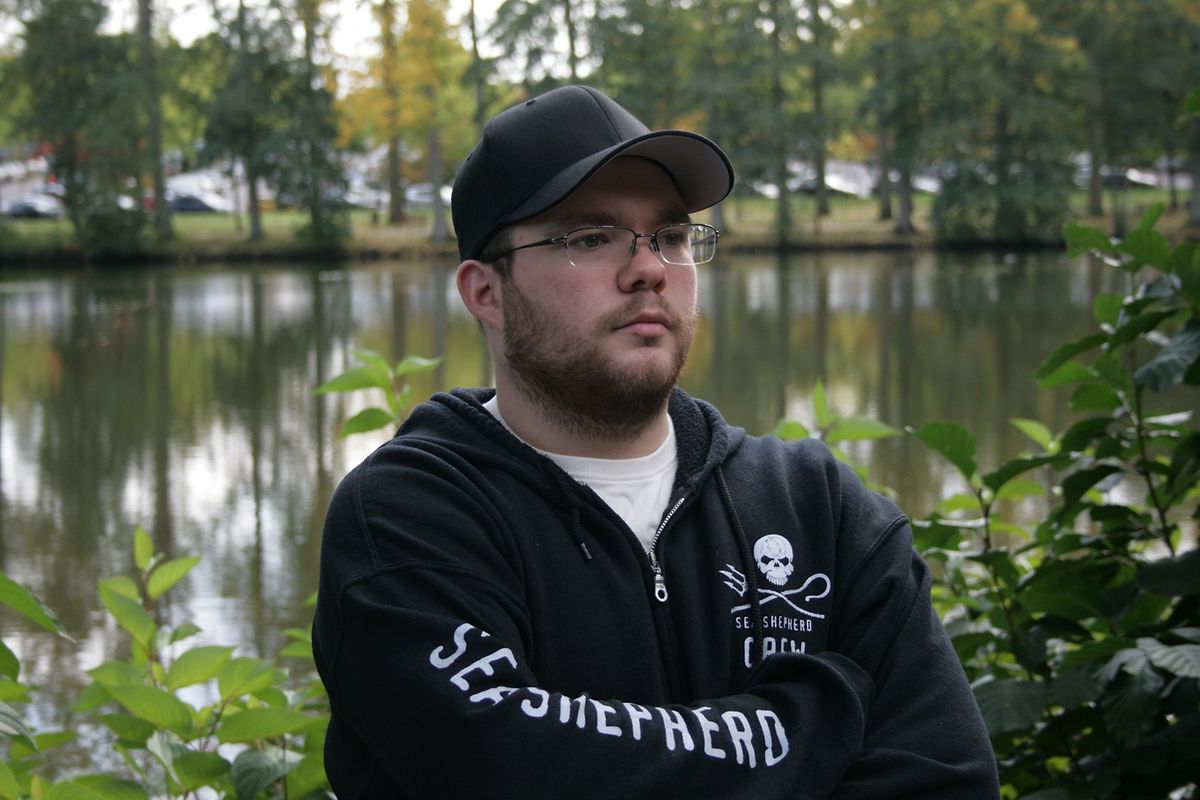 Schiltz said he was later told at the police station that he was under arrest. He was kept in custody overnight and released the following day without his passport. There then began a long waiting game during which, he continued his volunteer work, patrolling the coastline, but he was effectively trapped.
Schiltz was finally issued his deportation papers on August 12 and packed off on a 36-hour ferry ride back to the mainland where he took a train then a plane for Luxembourg.
"I was kind of relieved when I finally got the news (about being deported). The end was coming," he said.
I didn't plan to get arrested. But, you have to know it's possible
Banned from entering Faroe Islands
Looking back, Schiltz said he that he has no regrets. "I didn't plan to get arrested. But, you have to know it's possible. That's something you have to think about before the campaign."
Schiltz is banned from entering the Faroe Islands until September 2, 2016. He said he won't give up the fight and hopes to return to the Faroe Islands in 2016 when the ban expires, or go to Costa Rica on another Sea Shepherd campaign "to save sea turtles".
Do not miss the news - sign up to receive the wort.lu newsletter in English delivered to your inbox six days a week.