Nora Back from the CSL lobby group speaks at the launch of the website on Monday, as ministers Sam Tanson, Paulette Lenert and Corinne Cahen look on
By Simone Molitor and Gabrielle Antar
Luxembourg launched a new website on Monday which aims to help residents find information quickly and easily about government services, amid warnings that people are missing out on support schemes because of a lack of awareness.
The website, myrights.lu, is available in five different languages - French, German, Luxembourgish, English and Portuguese - and was described by one of the managers of the project as a "telephone book" with 95 local addresses and almost 200 topics to help residents get information on the services they seek.
The platform was created to join together all the existing different state services in one easy-to-access location. "Our intent is not only to help people, but to show them where they can get that help," said Nora Back, the president of the labour lobby group Chambre des Salariés (CSL).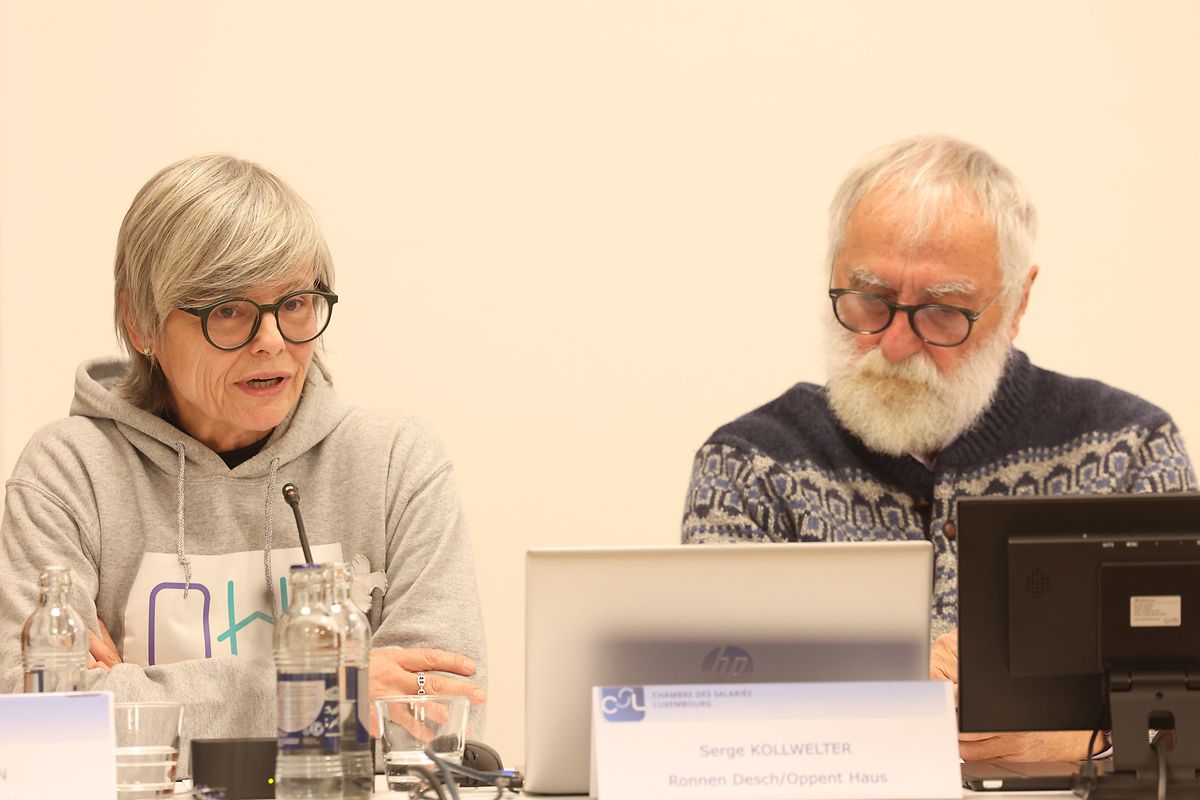 Marianne Donven and Serge Kollwelter are the representatives of the non-profit that launched the myrights.lu website
Chris Karaba
Ginette Jones, who leads a non-profit organisation assisting people in claiming social welfare, warned many people seeking support can get lost trying to figure out which government subsidies, bonuses and grants are available.
More than 33,000 people have applied to government support schemes to help deal with the rising cost of living and soaring energy prices this year, with the amount of requests jumping 10% since the summer, Family Minister Corinne Cahen said in October.

The issue of affordable housing remains the main concern for most voters in the country, just one year away from the next national elections, according to the latest Politmonitor survey published last month.

---
The Luxembourg Times has a new mobile app, download here! Get the Luxembourg Times delivered to your inbox twice a day. Sign up for your free newsletters here.