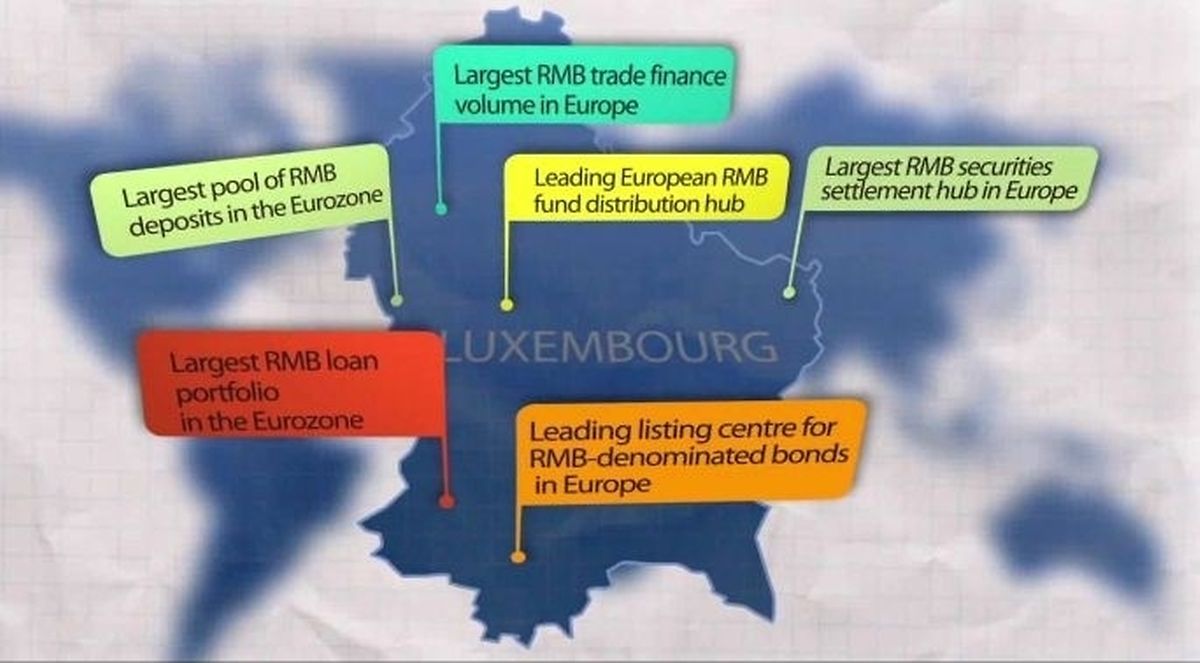 A new website has been launched to promote Luxembourg's activities with the renminbi (RMB).
"www.rmb-business.com" went live on Monday and is aimed at developing Luxembourg's financial sector into a cross-border RMB centre.
Set up through a partnership between private and public bodies, the platform lists detailed information on activities related to RMB as well as videos, news stories and resources in English.
Soon a Chinese version will also be rolled out to serve the Chinese-speaking community.
Luxembourg is currently the second largest European hub for RMB payments value after France.
It also has the largest pool of RMB in the Eurozone with 40bn RMB in deposits, 62bn RMB in loans, 24.5bn in RMB bond listings and over 200bn RMB assets in mutual funds, according to the new website.
In addition, Industrial and Commercial Bank of China (ICBC) and Bank of China (BoC) have their European headquarters in Luxembourg and China Construction Bank (CCB) recently received its banking license to operate in Luxembourg.