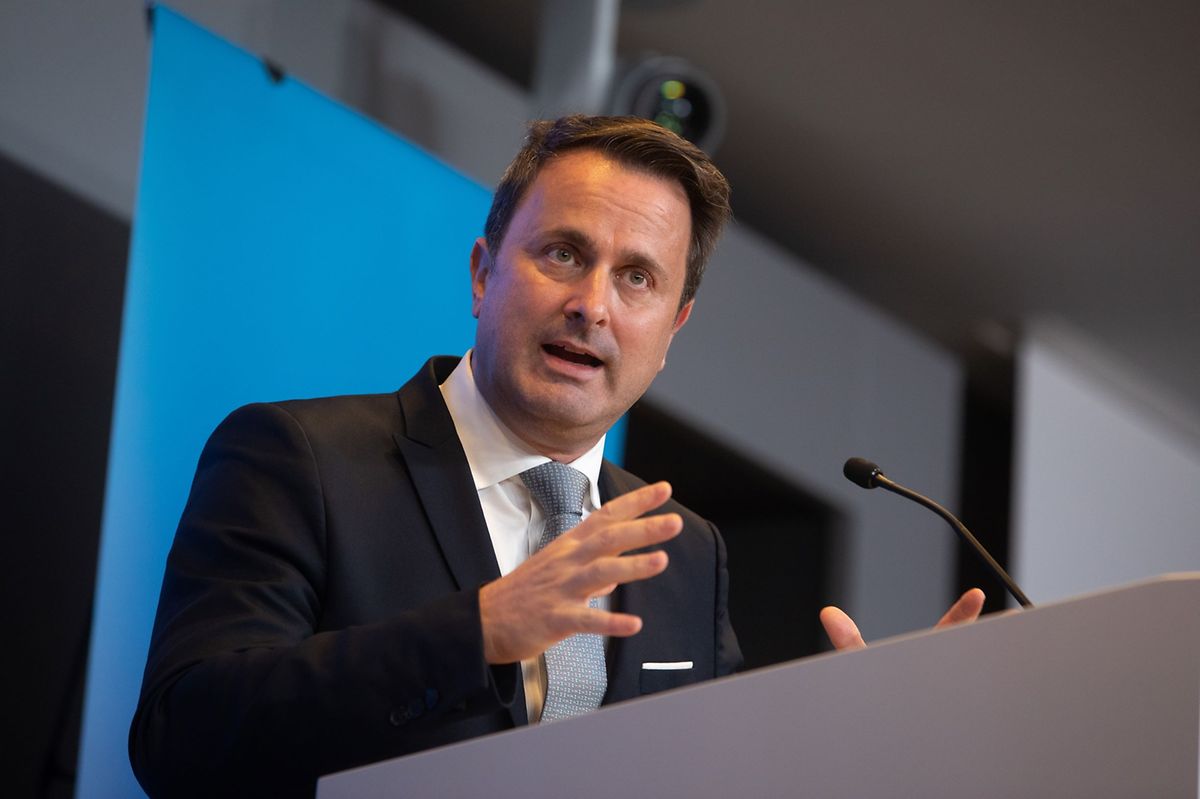 Prime Minister Xavier Bettel. PHOTO: Gerry Huberty
Luxembourg's top government officials planned a special meeting on Tuesday as Germany, France and other countries prepared to extend restrictions aimed at deflating the Covid-19 pandemic.
Prime Minister Xavier Bettel and Health Minister Paulette Lenert on Tuesday afternoon were scheduled to discuss any decisions reached during the special government council meeting earlier in the day.
Luxembourg's current measures -- which forced the closing of in-person school sessions and non-essential businesses such as hair salons and imposed an overnight curfew beginning at 21.00 -- are due to end on Sunday. Bars and restaurants, which have been closed since late November, are to stay shuttered until 15 January.
More than 500 people have died in Luxembourg, with the country at the weekend reporting its first cases of the new more contagious strains of the virus initially found in the UK.
Two new deaths were reported by the Health Ministry on Monday, raising the country's total since the pandemic began in March to 508. Only 66 new cases of Covid-19 were detected out of a scant 617 tests administered on Sunday, the ministry said.
German Chancellor Angela Merkel was scheduled to consult on Tuesday with the country's 16 state premiers to decide on prolonging restrictions that also closed schools and non-essential stores through Sunday.
The French government was planning to delay the reopening of restaurants planned for 20 January, media report, while UK Prime Minister Boris Johnson on Monday saod that tougher restrictions were imminent to resist surging infections that threatened to overwhelm hospitals. Greece and Austria extended school or shop closings.
A meeting on Monday of the European Union's drug regulator was expected to discuss the Covid vaccine developed by drugmaker Moderna. Approval would give the EU a second vaccine, after one from Germany's BioNTech and US-based Pfizer got the go-ahead in December.
Only 6% of the country's population is currently due to receive the vaccine by the end of March, the Luxembourg Times reported last week.
Doctors drafted to administer the vaccine could earn up to €240 per hour, according to L'Essentiel, which cited an agreement between the Health Ministry and the Association of Doctors and Dentists (AMMD).
"This corresponds to what private doctors earn for consultations of 12 to 15 minutes at €50. This is not excessive and will ensure that doctors do not lose money", AMMD general secretary Guillaume Steichen said.
Luxembourg has no plans to introduce a vaccination passport allowing easier travel, Transport Minister François Bausch said, although he and his colleagues had not yet fully discussed the issue.
---
The Luxembourg Times has a brand-new LinkedIn page, follow us here! Get the Luxembourg Times delivered to your inbox twice a day. Sign up for your free newsletters here.