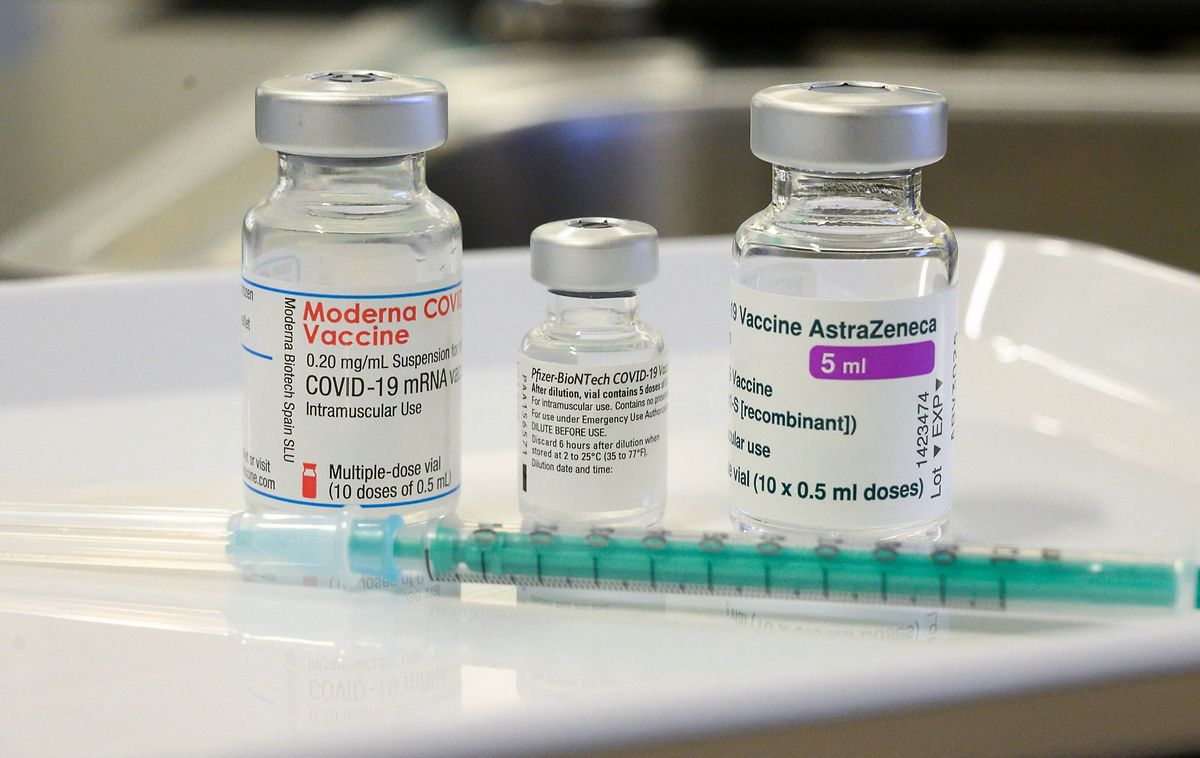 Vials of the AstraZeneca vaccine Photo: AFP
Luxembourg will delay administering the second dose of the two-stage AstraZeneca vaccine, matching other countries that have altered the drug-maker's earlier recommendation, the government said on Wednesday.
Luxembourg's High Council for Infectious Diseases (CSMI) on Tuesday recommended administering the second dose of AstraZeneca's vaccine between the eighth and twelfth week after the first after reviewing the latest vaccine efficacy data, the Health Ministry said.
On Wednesday, Luxembourg handed out a first vaccination to 1,568 people, whilst 327 were immunised for the second time. The country is using all three vaccines that have been approved in Europe, from BioNTech/Pfizer, Moderna and AstraZeneca.
Overall, Luxembourg has now handed out 25,819 shots, with 6,296 people having been fully vaccinated, corresponding to roughly 1% of the resident population. Whilst Luxembourg's vaccination campaign is taking up speed, it is one of the slowest in Europe.
Luxembourg also reported 267 new Covid-19 infections on Wednesday and four more deaths, bringing the overall death toll to 616.
Yet the number of new cases inched down slightly last week to 1,099 from 1,140, even as the number of people tested rose by 15%.
Previously, the second dose of the AstraZeneca vaccine was to be administered after four weeks. Now, the interval between the two doses will be extended to ten weeks, the Health Ministry said.
The longer interval between the two doses appears to improve protection from symptomatic forms of the disease, the Health Ministry said.
Researchers from the University of Oxford found that a single dose was 76% effective at preventing symptomatic infection for three months. That allows more vaccines to be administered to more people, cutting the virus's ability to spread and reducing the need for lockdowns.

The UK had already decided to delay the second shot of the AstraZeneca vaccine to up to 12 weeks.
The second phase of Luxembourg's vaccination plan, targeting vulnerable people above the age of 75, is due to start next week. Invitations will be sent out this week, the government said in a separate press release.
Health authorities opened a second vaccination centre in Belval this week and will open further centres in the east in Mondorf-les-Bains and in the north in Ettelbruck next week.
---
The Luxembourg Times has a brand-new LinkedIn page, follow us here! Get the Luxembourg Times delivered to your inbox twice a day. Sign up for your free newsletters here.