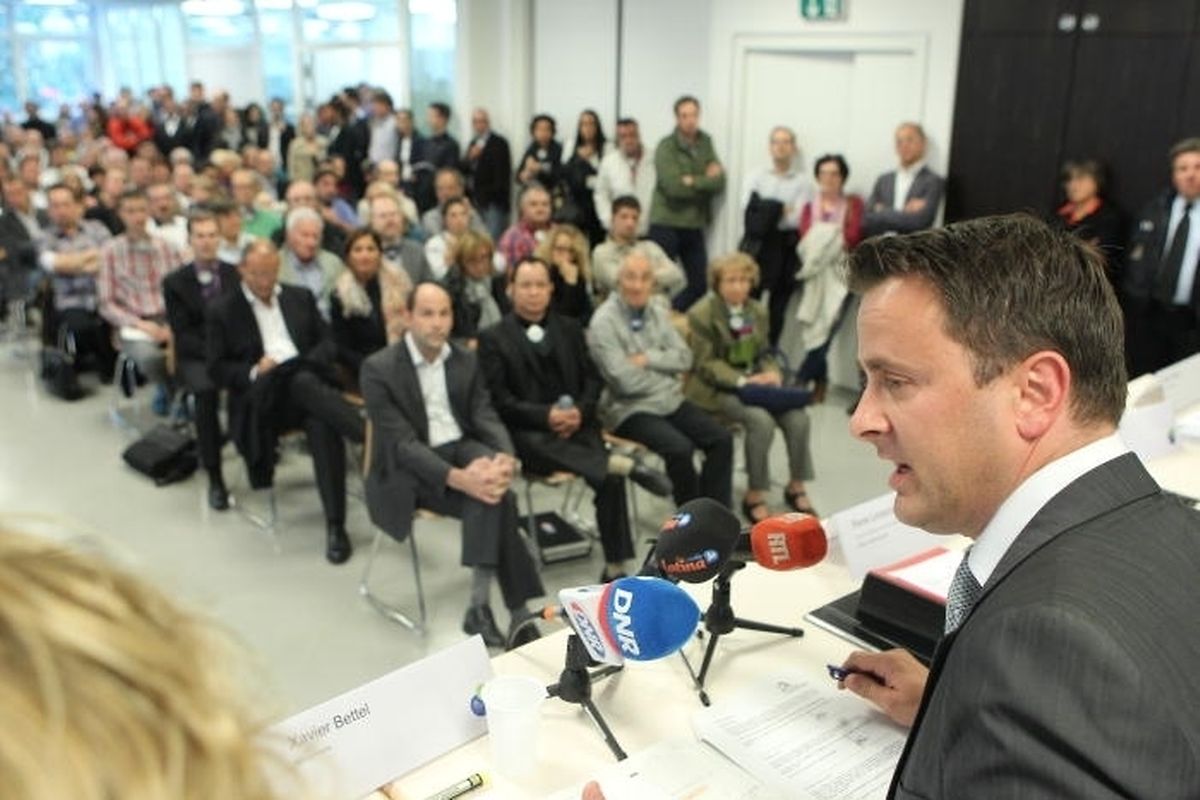 (CS/str) Luxembourg City Xavier Bettel said on Thursday evening that he will appeal to the Interior Ministry for help to fight a growing drug and crime problem in the capital.
Speaking after a meeting between citizens, the police and Luxembourg City authorities about problems in the Rue de Strasbourg, Bettel said: "As the capital we have different needs than other communes," adding that immediate measures need to be taken to tackle crime and drug use.
Over 200 local residents had come to a meeting at the "Centre Sociétaire" to voice their anger about the current situation. Most people said that they loved their multicultural neighbourhood, but that they no longer felt safe.
One resident asked whether the City had already given up on the area. Every day residents witness crime that goes unpunished, he said. Residents said that they feel let down by police and said that school children were faced with a brutal environment.
Complaints continued, with many saying that the Rue de Strasbourg had become a paradise for drug dealers, with alcoholics taking over the public spaces. Drug syringes and traces of blood are a commonplace sight, attendants of the meeting said.
Residents demand action
They demanded a permanent police presence in Rue de Strasbourg, as well as immediate sanctions for drug dealers and prostitutes that don't abide by the rules. Residents also spoke out in favour of the installation of CCTV cameras, similar to those at the central train station.
Regional police director René Lindenlaub explained that the police only has 30 officers available to cover the entire City area, as well as Walferdange and Hesperange at nighttime. In the Gare area six officers are on duty overnight.
He also pointed out that even police work within constraints. For example, police cannot ban someone from the premises. However, Lindenlaub said that the would meet with the police director general to discuss the problem and the concerns raised.
Bettel meanwhile said that he would seek out the Interior Ministry for additional police resources, saying that immediate action was necessary against a rise in drug users and dealers in the area.
He also announced that a citizen committee would meet once a month to discuss the situation, allowing for a quicker reaction to specific problems.
Alderwoman Viviane Loschetter added that the square outside the school will be redesigned and that the City's hygiene service will clean the area around the school more frequently.
A private security service to patrol the area will also be extended, she said.