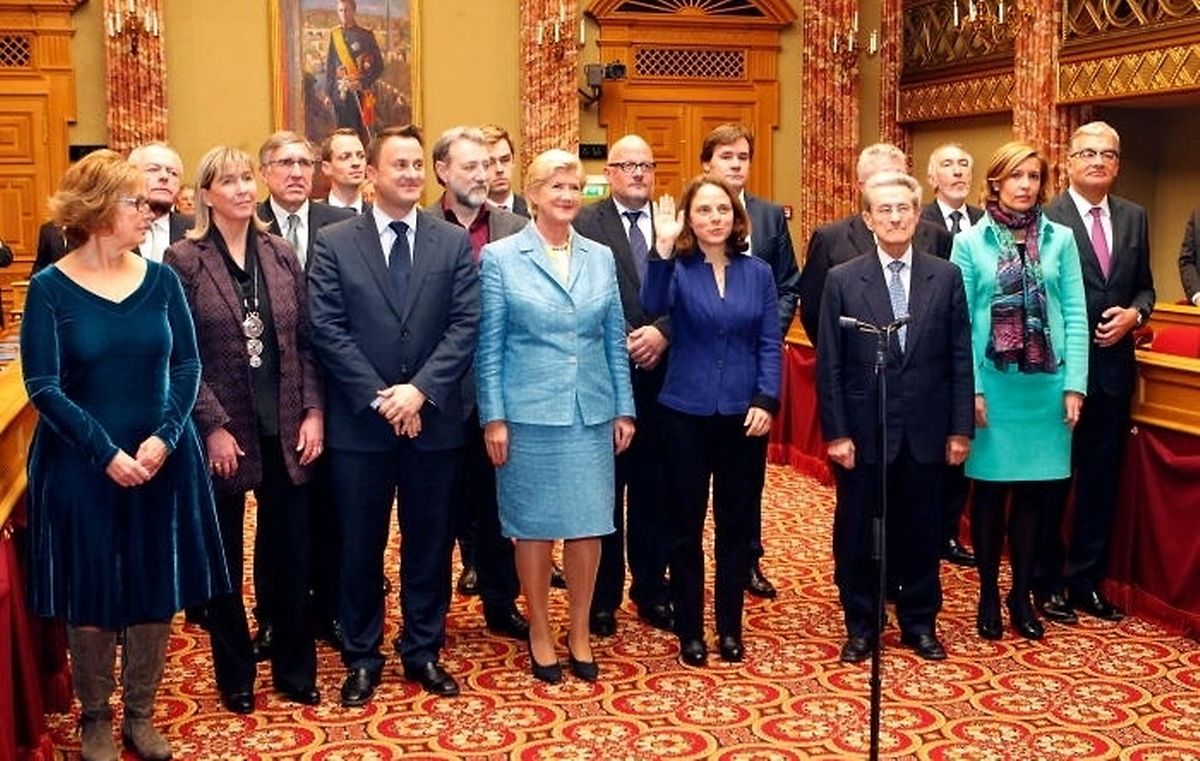 It was back to work for Luxembourg's politicians on Wednesday when 46 MPs were sworn in at the country's new parliament.
The afternoon ceremony marked the first time the deputies had met formally since the general elections on October 20, when the CSV party was ousted by the formation of a DP/LSAP/Green party coalition.
The special meeting was opened by Prime Minister Jean-Claude Juncker on behalf of the Grand Duke after which the deputies were sworn in by dean Anne Brasseur.
The remaining 14 seats in the parliament are left vacant because they include members who are currently still part of the CSV-LSAP government, which will remain in place until the new government is officially installed.
Among these people, nine ministers will revert to becoming deputies again. They include: Jean-Claude Juncker, Luc Frieden, Jean-Marie Halsdorf, Claude Wiseler, Octavie Modert, Marco Schank, Françoise Hetto-Gaasch, Marc Spautz and Martine Hansen. LSAP member and former Education Minister Mady Delvaux-Stehres, meanwhile, is to step down from politics.
Xavier Bettel was among those sworn in on Wednesday but the oath could be short-lived since he is expected to take up the post of Prime Minister and cabinet members cannot also be MPs.
Other deputies who are expected to join the new government are: Claude Meisch (DP), Felix Braz (Déi Gréng), François Bausch (Déi Gréng), Vivianne Loschetter (Déi Gréng), Maggy Nagel (DP), Fernand Etgen (DP) and Alex Bodry (LSAP).